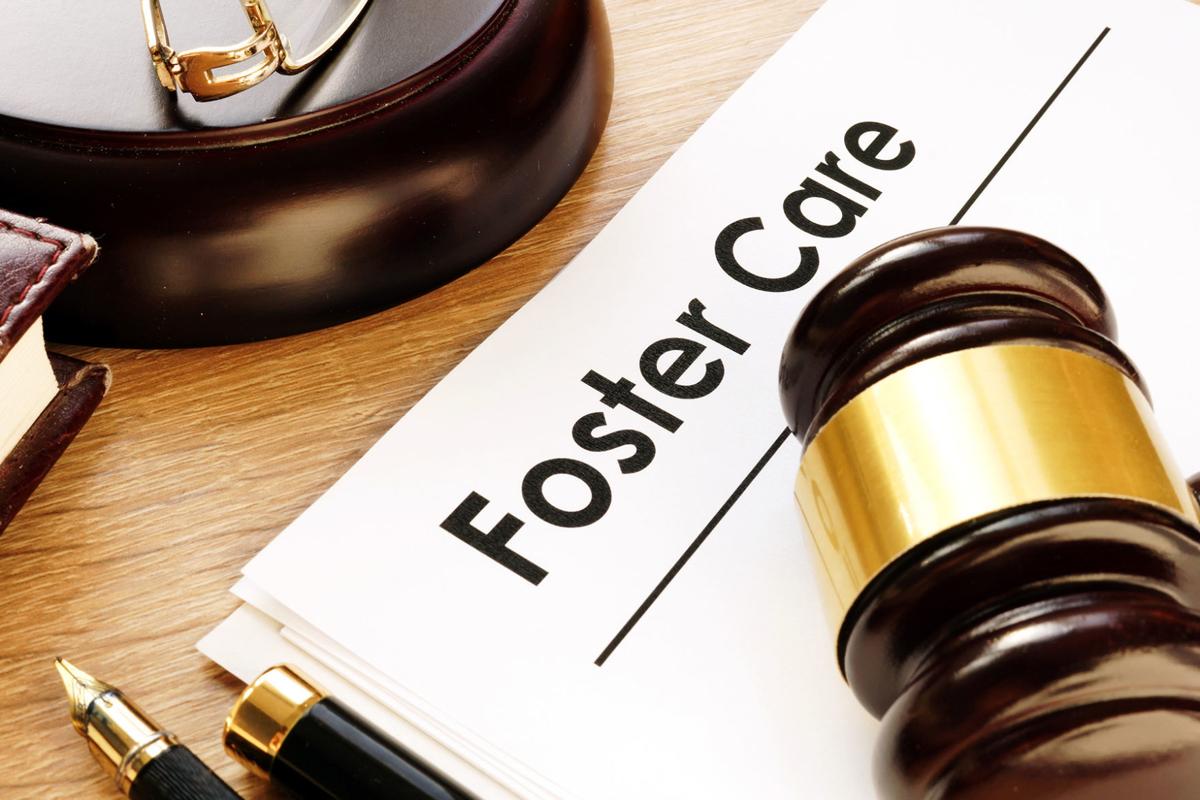 JEFFERSON CITY — Lori Ross, running out of time and alternatives, on Thursday put out a desperate plea for help on Facebook.
Ross, the CEO and president of FosterAdopt Connect, said her client, whom she referred to by the pseudonym Leo, was just 10 days away from aging out of foster care.
An undocumented immigrant with severe autism, Leo had been removed from his mother due to neglect and abuse, Ross wrote. She said he lives in a group home licensed by the Missouri Department of Mental Health while his immigration attorney works on getting him a type of green card available to abused, neglected or abandoned children.
But Leo may lose services on his 21st birthday when he ages out of foster care.
Despite a federal law meant to protect foster youth from losing services during the pandemic, Missouri's Children's Division has argued the state cannot implement the law without increased guidance from the federal government, Ross said.
"In 10 days, a disabled boy with severe autism will be aged out of foster care to the streets of Kansas City to homelessness with no capable adult to care for him, to fight for his best interest, to assure that the processes that have begun for him will be continued.
"He'll lose his medical coverage, his housing, and any and everyone who has cared for him for years. He will likely die," Ross wrote in the Facebook post. She asked for help advocating for Leo and resources to continue his care.
A spokesperson for Missouri's Department of Social Services, which includes the Children's Division, did not respond to questions about youth aging out of foster care.
But advocates who are tracking the federal legislation say states shouldn't need guidance to stop letting youth age out of foster care.
The latest federal stimulus package, which went into effect in late December, says states are required to keep providing services to young adults who would normally age out of the foster system until at least Oct. 1. The legislation also says states should allow reentry to anyone who aged out of the system during the earlier months of the pandemic.
Sciamanna said states may have some questions about the legislation that haven't been answered, in part because some positions in President Joe Biden's administration are still being filled.
But the guidance that states have already received is clear that they cannot let youth age out of foster care, he said.
"It's kind of a commonsense reading of the law," Sciamanna said, adding that states should want to protect foster children regardless. "It just doesn't make sense that they're going to refuse to protect young people."
FosterClub, an organization that works with young people in California, is leading a series of webinars about implementing the new federal law. The group has experience with the issue because California extended foster care earlier in 2020.
During a webinar on Wednesday, staff from FosterClub and other organizations stressed repeatedly that states cannot allow young people to age out of foster care.
"Missouri is saying my client who turns 21 on 2/28, can't stay in care because Missouri hasn't changed our law," someone typed in the question box. Ross said the person who asked the question was Leo's guardian ad litem.
The response came: "All child welfare agencies have an obligation to continue to provide continued services. They do not need to change their law to provide services to a young person that would like them."
Sciamanna said he didn't know how many states had implemented the law, though he was sure some were already doing so.
A poll during the FosterClub webinar showed that 10% of participants said their states were not implementing the prohibition on letting people age out of foster care, while 51% were unsure. It was not clear how many participants were at the meeting or which states they represented.
Service providers in Missouri said that aging out of foster care is difficult even under normal situations, and even more so during a pandemic. Ross told the Post-Dispatch that it was "inexcusable" for the state to let that happen.
It's unclear how many foster children may have aged out of care during the pandemic, or since the federal law went into effect.
Ross said Leo's case in the only one she is directly connected to.
Alonso said people exiting the foster system may have trouble finding housing, a job or transportation. Facing those barriers during a pandemic and in cold weather, "you're going to struggle more than the average person, absolutely," she said.
Nearly half of the study participants said the pandemic had a negative impact on their living situation, 55% reported food insecurity caused by COVID-19, and nearly half said the pandemic had negatively affected employment.
Two-thirds reported negative impacts on education, more than half reported depression or anxiety symptoms, and about one-third said they felt alone or wished for more connections.
Alonso echoed the concern that those who age out of foster care without being adopted might lack a support system. "The worst poverty of all is not having any family," she said.