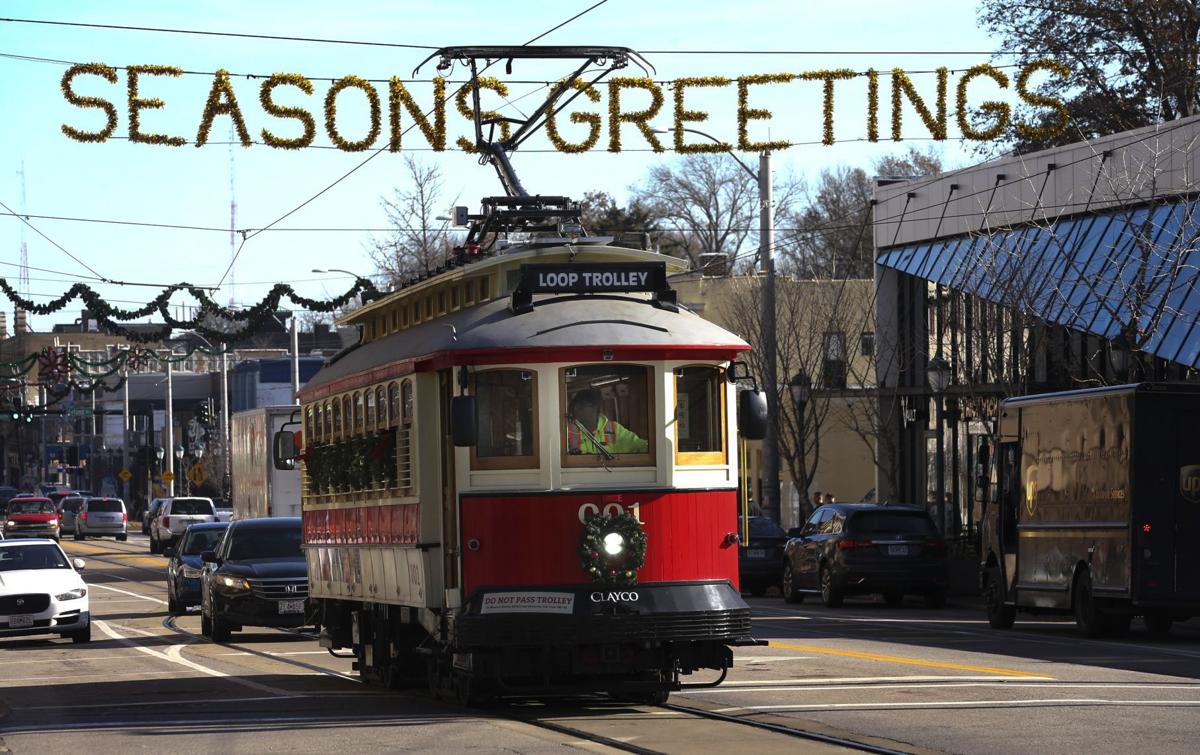 ST. LOUIS — The executive board of Bi-State Development voted Tuesday, despite fierce opposition, to negotiate a possible takeover of the financially strapped Loop Trolley.
CEO Taulby Roach pitched operating the trolley for the next four years with nearly $1.1 million left over from federal grants, and said he had preliminary approval from federal transit officials.
"Being known as a region that does not have the political will to complete projects is a very damaging assessment," Roach told the board.
The Bi-State board, which governs MetroLink and Metro buses, voted 6-3 to approve Roach's request and have him return to the board by February with a more detailed proposal to take over the trolley from its nonprofit operator, the Loop Trolley Co.
The 2.2-mile streetcar line, which links the western end of the Delmar Loop commercial area in University City and the Missouri History Museum in Forest Park, is set to close Dec. 29 after a series of operational and financial setbacks. Operators say more funding is needed to keep the trolley open until spring, when they hope all three cars could provide full seven-day service.
Closure could mean defaulting on some of the $36 million in federal aid that was part of the $51 million needed to build the line and make related street improvements. Roach said default would jeopardize Bi-State's ability to secure federal transit dollars in the future.
"That is a dangerous circumstance and we should consider that," he said.
Roach had planned to submit the preliminary report to the board in a closed session, following advice from the board's legal counsel, but the board voted to keep the discussion open to the public after fervent opposition from board members Justin Zimmerman and Derrick Cox.
The pair, two of the board's five members representing Illinois, and board Vice Chairwoman Aliah Holman, of St. Louis, voted against the takeover. They said Bi-State should focus on MetroLink security, route expansions, staff pay and other issues.
"This is not something that we have been asked for by the general public and yet there are so many things we have been asked for by the general public," Holman said.
Cox said St. Clair County residents wouldn't want Bi-State tax dollars to go toward a project in University City, and doubted a trolley shutdown would affect Bi-State's federal funding.
"That's just a hypothetical out there to get us to say yes," he said.
Roach said St. Louis County Executive Sam Page, St. Louis Mayor Lyda Krewson and St. Clair County Board Chairman Mark Kern asked him to examine a takeover, if it could be done without additional local funding.
"I think it really deserves close study," Kern said. "We are a region and while we certainly expect our friends in Missouri to think regionally when they look at issues, we must do the same things for them."
Page said he would keep an eye on the negotiations. Krewson, through a spokesman, called it a "positive step."
The trolley opened in November 2018 after years of construction and delays. Since then, ticket sales and farebox revenue have lagged significantly as the line operated on a limited-hours, four-day-a-week schedule with just two of its three cars in service.
On Tuesday, Roach said the Loop Trolley needed about $240,000 more a year to operate. The estimate included conservative predictions about Loop Trolley ridership and a full service schedule that would help integrate it into the region's transit system. He said he hoped more funding for the trolley would be generated over time from increased tickets, fares and revenues from the special sales tax district that helped fund the line's construction.
"The idea here would be to try to move it into the transit realm as much as possible so that it can be as successful as possible," he said.
Roach, Krewson, Page, businessman Joe Edwards and University City Mayor Terry Crow comprise the sales tax district's board. Roach said Tuesday that he would resign from the board if Bi-State takes over the Loop Trolley.