CLAYTON — Executives of a company that agreed to buy the Jamestown Mall from the St. Louis County Port Authority said Wednesday they had nothing to do with a bribe that a federal search warrant revealed Steve Stenger tried to arrange in connection with the project.
But the NorthPoint Development executives said they did have an interaction with Stenger around that time that made them uncomfortable.
They said after NorthPoint's winning bid had stalled for several months, Stenger tried to push them to pay $100,000 to a three-member consultant team led by political operative Ed Rhode — Stenger's campaign organizer — to lobby the St. Louis County Planning Commission and St. Louis County Council to approve a zoning change from commercial to industrial. They said they refused.
Who was offering the bribe and where it was intended to go were not clear in a blacked-out federal search warrant. The scheme partially came to light in an FBI agent's application for a search warrant to seize Stenger's phone. 
"It wasn't couched as a bribe, it was, 'You should hire this consulting team,'" NorthPoint founder Nathaniel Hagedorn said. "It was suggested that we hire this team, and we wouldn't hire them."
Johan Henriksen, NorthPoint vice president of development, said the idea behind the proposal was "we start with them to get the project from a standstill and get local politicians on board. What would happen behind the scenes, we didn't know."
Hagedorn said, "We didn't feel good about it because we don't generally hire people like this."
"Our record stands for itself," he said. "We have an outstanding record of performance and creating jobs. We felt we made a good offer, and the only offer."
The comments from the NorthPoint executives came after the Post-Dispatch published a story Wednesday revealing that Stenger and his chief of staff, Bill Miller, were recorded by federal agents on Sept. 17 discussing how to handle a bribe, either directly or through intermediaries. Stenger was frustrated because one of his top donors — identified by the newspaper as developer Dan Devereux — was pressuring him for updates on the rezoning.
A week later, Stenger informed Miller in another recorded conversation that the probability of an unidentified County Council member voting to approve the project was "about a hundred" percent, to which Miller replied, "This deal's getting done."
The search warrant did not make it clear who was offering a bribe or for whom it was intended.
Selling it on merit
Hagedorn said the Jamestown Mall site was in a perfect area to build another logistics park because it is near Interstate 270 and in an area where people are looking for jobs. He said he grew frustrated last summer as his company's offer languished at the Port Authority and the firm missed out on opportunities to sign tenants.
Henricksen said he and Hagedorn turned to Devereux in the fall and asked how they could get the project moving. Devereux had previously helped them assemble parcels of land to build one of their parks in Hazelwood. And Devereux had connections because he had donated $90,000 to Stenger.
"We wanted this project to happen and we wanted to get a chance to sell it to the … council members and make sure that it sells on its merit," Henricksen said. "So we said, how can we get past where it stands today?"
He said they agreed that "Rochelle Walton Gray is the most important. It's in her district."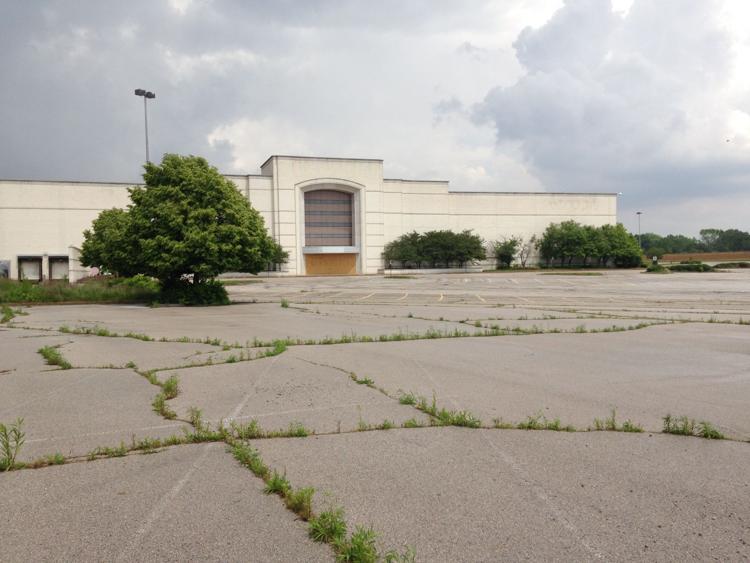 Gray's legislative aide, Tony Weaver, said his boss had met with NorthPoint several more times and was encouraged at some changes they were willing to make. NorthPoint agreed to donate one of the mall's out lots for a community center.
Devereux said Wednesday he met with Stenger at his house in Clayton. There, he said, Stenger suggested hiring Rhode and the two other consultants to try to persuade the Planning Commission and the County Council to approve the zoning.
Henriksen said that on Oct. 6, Devereux forwarded a copy of a proposal that Rhode had emailed. It laid out a multistep plan to lobby members of the Planning Commission and County Council and members of the executive branch and place positive stories about the NorthPoint project in local media.
The other two lobbyists in Rhode's proposal were former pro football player Demetrious Johnson, of Ballwin, who hosts a radio show on WHHL-FM (Hot 104.1) and operates a charity that distributes food and toys to the poor, and Clarence Jackson, who has a public relations and marketing firm in Clayton.
Rhode on Wednesday returned a reporter's phone call with an email asking for any questions in writing. The newspaper asked him how he got involved with an effort to push the NorthPoint project, who chose his partners in the proposal and what work he expected to do. Rhode responded: "I was never retained by NorthPoint or Mr. Devereux to perform any services."
Jackson recalled in an interview that he was invited by Gray's legislative aide, Tony Weaver, to a breakfast meeting in October at the St. Louis Airport Marriott to discuss how to garner community support for NorthPoint. Also at the meeting were Devereux, Rhode and Johnson.
He said he believed he was invited to help market the NorthPoint project in a largely African American area of the county. It seemed to him during the meeting that Weaver and Rhode had more information about the project than he or Johnson did.
Jackson said he had no idea until a reporter told him that his name was in a proposal sent to NorthPoint for a $100,000 lobbying job.
"If I would have thought $100,000 was involved, I would have been a lot more energized," he said.
Johnson said Rhode invited him to the meeting. "The piece I was going to do was make sure the black folks in the community got equitable and equal treatment. (Rhode) and I are friends and I've done other consulting work for him in the past, so they set me up."
Johnson said he told the people at the meeting that if the site did not contain something significant for black people in north St. Louis County "then I won't have anything to do with it."
Johnson, too, was surprised to learn that his name was on a proposal for a $100,000 job.
"I don't know anything about that, dog," he said. "That's news to me."
Jackson and Johnson said they never heard anything else about the project after that meeting. Devereux said his NorthPoint partners believed they didn't need to hire people they didn't know.
"We felt it was such a good project, we kind of felt the project sold itself," he said.