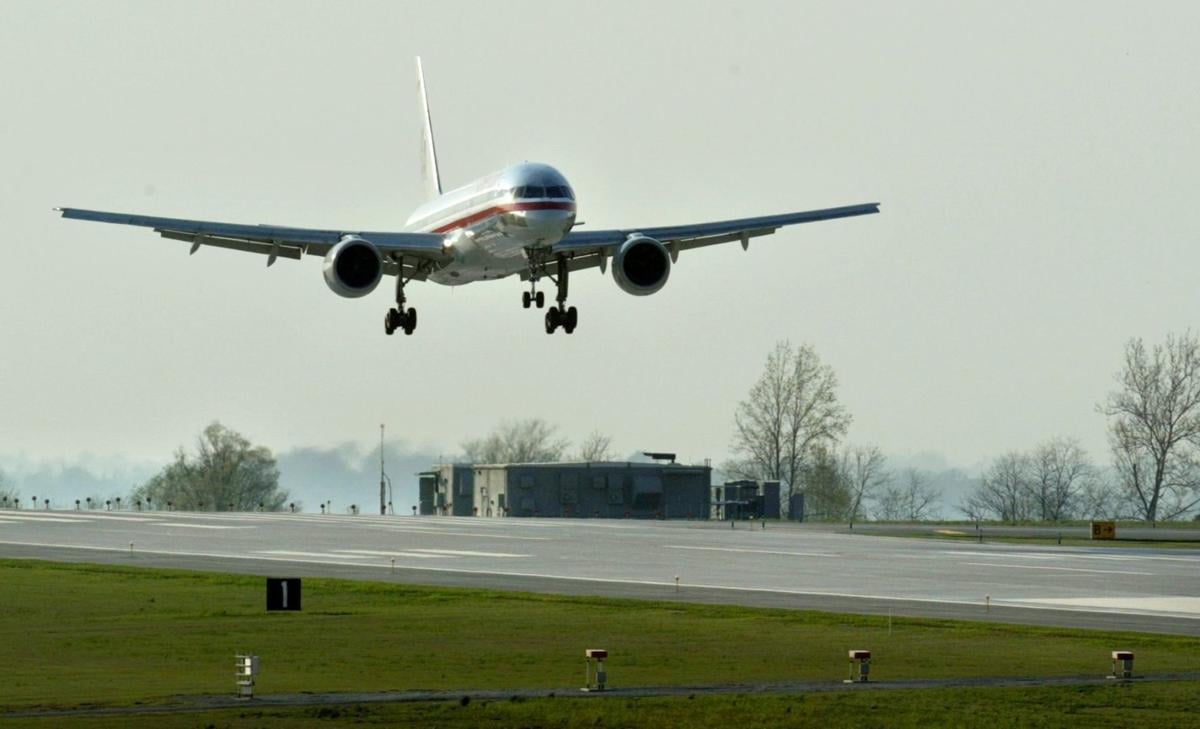 ST. LOUIS — Discord on a city committee studying St. Louis Lambert International Airport privatization continued Thursday over a documentary tied to its lead consultant that the airport's director said included false, misleading and outdated information.
And for the second straight meeting of the Airport Advisory Working Group, chairman Paul Payne complained that consultant Travis Brown, an associate of political megadonor Rex Sinquefield, hadn't run the documentary's content by the committee in advance.
"Communications on privatization ... are to be guided by the city through this working group," said Payne, who also is the city budget director.
"That's my ask here. That it come before the working group ... to make sure it's not advocating one way or another" on privatization.
Brown defended the documentary, "Hard Landing at Lambert," saying it's independent of his consulting work for the city working group. The documentary was produced by First Rule, a company headed by Brown.
He said it deals with the history and effects of Lambert's debt stemming from the $1 billion western runway that opened in 2006 to deal with an expected upsurge in air traffic but now is only rarely used.
"It's separate from anything we're doing here and not involved whatsoever with the (working group's) process," Brown asserted. However, he said, "I think it does speak to the intent of a lot of discussions" on the issue.
He also denied that it amounted to a conflict of interest, which Payne first suggested last week.
"There's a potential conflict there," Payne said Thursday. "You are the project leader for this process, not some other process."
The acceleration of the dispute with Brown came the day before Friday's deadline for companies who want to bid on leasing Lambert to respond to a request for qualifications issued by the working group.
The committee then will cull through those submissions and decide which, if any, companies to seek bids from.
Brown and Sinquefield's role in the privatization process already had been controversial.
A Sinquefield-related entity headed by Brown, Grow Missouri Inc., is paying for the working group's entire team of consultants and will be reimbursed only if a lease deal is approved. That circumstance has led critics to say the process isn't fair.
Brown, who wasn't at last week's working group meeting, later agreed to hold off a scheduled presentation of the First Rule documentary at an event Tuesday in Richmond Heights. But he said Thursday he still planned to make it public.
Working group members were given access to it between the meeting last week and the one Thursday.
The airport director, Rhonda Hamm-Niebruegge, complained that the documentary stated that Lambert had a higher landing fee for airlines' planes than it actually has and gave a misleading comparison with other airports' charges.
She said what airlines really look at when they decide on where to fly is the total cost per passenger, including both an airport's landing fee and terminal rental rate. The documentary didn't take that into consideration, she said.
Moreover, she said, the documentary indicated that Lambert was crippled with debt. "I would say that was probably a valid statement 12 (or) 14 years ago," but not today.
She also complained that the documentary indicated that Lambert had undertaken no capital improvements. She called that a "misrepresentation."
She said there have been 102 projects totaling $240 million over the past five years and before that was a $100 million renovation of Terminal 1 in 2010.
In response, Brown said the documentary used "historical figures that may not be adjusted to today's numbers." He also said while there had been improvements at Lambert, "the debt structure exists regardless of those improvements."
"These are not my voice or Grow Missouri's voice" in the documentary, he said. "These are the voices of the pilots, air traffic controllers (and) dislocated citizens."
He said it also deals with restrictions on development of airport property due to "some of the debt issues we see."
Both work for PFM Financial Advisors, a firm put on the consulting team at the request of Comptroller Darlene Green, a staunch foe of privatization.
"This to me is like a directed attack on this airport," Perry-Glickstein said.
She said most American airports are funded via debt and that Lambert isn't unique. "That's how projects get built, that's how they operate, that's what the airlines need," she said.
Brown responded by saying Lambert's "debt structure is very unique."
"It's not at all," Francoeur shot back. She added that federal funds also helped pay for the runway in question and that Lambert wasn't the only airport to build runways "that have limited utility now."
"At the time the circumstances of the aviation industry required it," she said. "The video is misleading in terms of the decision-making that occurred 30 years ago."
---