CLAYTON • A major donor to St. Louis County Executive Steve Stenger sought guidance from the county's top economic development official before successfully winning two county government deals, public records show.
Email correspondence between John Rallo, a donor to Stenger's campaign, and Sheila Sweeney, CEO of the St. Louis Economic Development Partnership, shows Rallo amended his proposals after first sending them to Sweeney for review.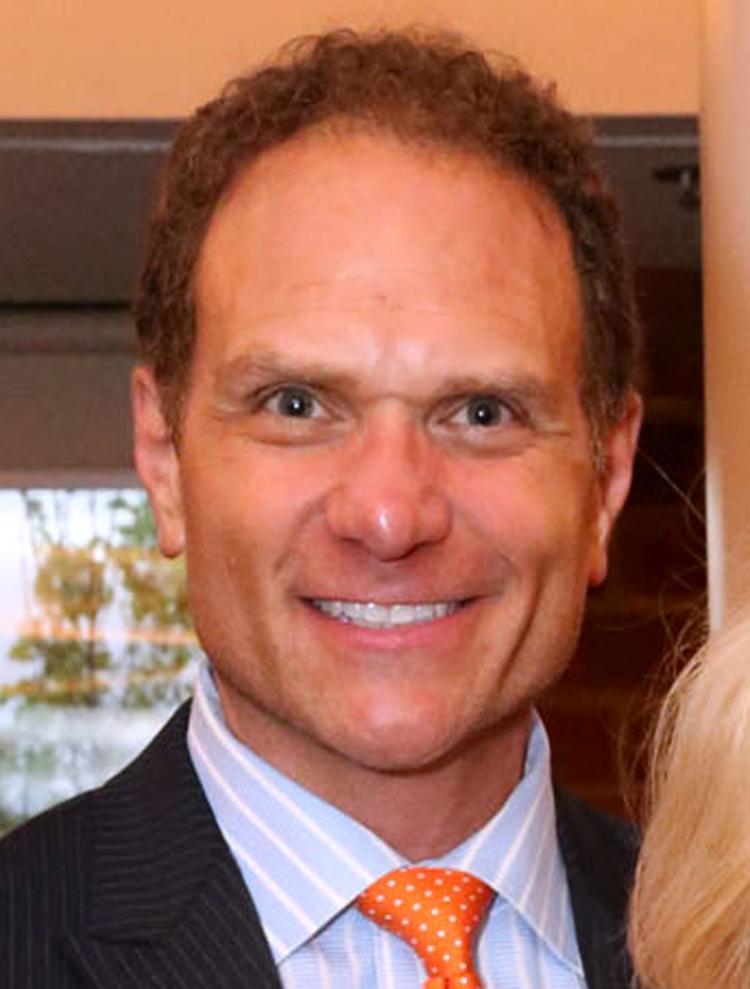 The communication raises questions about the fairness of the Partnership's bid process in these two cases, government procurement experts say. "It may be legal for them to do that, but it's not good policy," said Richard Arnholt, a Washington-based lawyer at Bass, Berry & Sims.
While the Post-Dispatch has previously reported on both contracts, the records produced by the county and the Partnership in response to the newspaper's Sunshine Law requests offer new details on how they were awarded and the involvement of Stenger's office.
In the case of a $100,000 marketing contract the St. Louis County Port Authority awarded in 2016 to Rallo's Cardinal Creative Consulting, the documents show Rallo sent Sweeney his proposal prior to bids being due and then resubmitted it to her the next day with some wording changed. They also show that Sweeney, whose staff oversees the Port Authority and county Land Clearance for Redevelopment Authority, had sought a meeting with Rallo shortly before the Port Authority issued its request for proposals (RFP).
And while the contract was pitched as a way to shine a better light on the region in the wake of the 2014 Ferguson unrest, emails show Stenger's office asked Rallo and Sweeney to use the contract to bolster the county executive's image.
In the case of two county-owned industrial parks in Wellston that were sold to a team made up of Rallo, Doug LaClair of LaClair Construction and former Anheuser-Busch executive Corey Christanell, emails again show Rallo sending his proposal to Sweeney days before submitting it to the Partnership's general counsel, who was named as the contact for bidders on the RFP.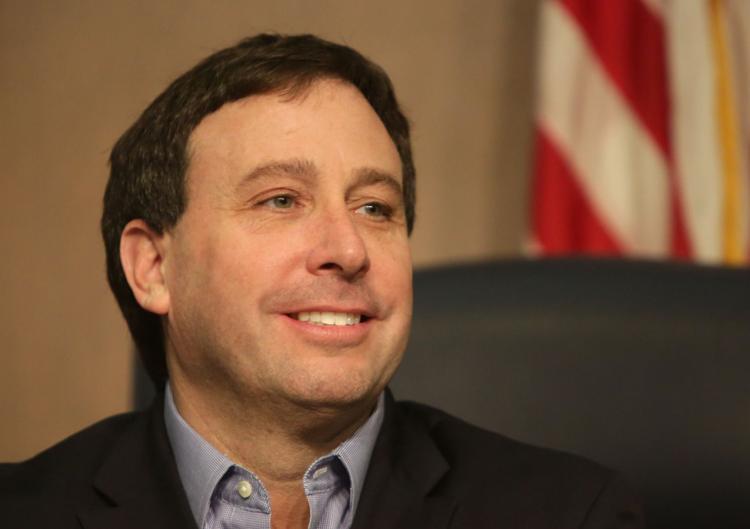 Stenger and Sweeney did not consent to interviews on the Rallo-related contracts but issued separate statements on Friday to the Post-Dispatch.
A Stenger spokesman said the county executive has no authority over the Partnership, although his office and the Partnership do work together on projects.
And Sweeney, who took over as CEO of the Partnership a few months into Stenger's tenure and has been an ally of the county executive, said that "no special consideration was given to Rallo."
"This vendor did not get special treatment. The projects were advertised to the public and vendors chosen according to the RFPs. These were good projects done for all the right reasons," she said.
'Quite unusual'
Rallo emailed his initial Cardinal Creative Consulting proposal to Sweeney on April 21, 2016. The next day, he sent Sweeney an updated proposal.
"Sheila, please see revised proposal for media consultant," he wrote on April 22.
Sweeney did not respond by email to Rallo, records show. But some wording in Rallo's final proposal was changed: He lengthened the amount of time before the contract would be reviewed to a year from six months. The significance of the change isn't clear.
Arnholt, the Washington procurement attorney, said that, generally, getting feedback on a bid is "impermissible in a competitive procurement context."
Promoters of Missourians for Patient Care don't want voters to know who is backing effort to legalize medical marijuana.
Cardinal Creative was awarded the $100,000 marketing contract on May 10, 2016, in what the Partnership described as a "competitive proposal." The notice published in the weekly St. Louis American on April 14 asked for sealed bids. Cardinal Creative, which touted a relationship with former TV personality Montel Williams, beat out others who had offered to do the work for less.
A few months later, the county's Land Clearance for Redevelopment Authority asked for proposals to buy and develop Plymouth Industrial Park in Wellston. The county, which owned the land for years, had spent millions of dollars cleaning and preparing the former industrial site for new development.
Proposals were to be sent to the Partnership's general counsel, Dustin Allison, by Sept. 26, 2016.
On Sept. 23, Rallo emailed Sweeney. "Please take a look and let me know thoughts if you think this will suffice," he wrote.
The proposal he submitted to Allison for Plymouth Industrial Park on Sept. 26 included more information than the one-page submission sent to Sweeney before the weekend. The new elements: a brief description of a redevelopment plan, a request for county-funded infrastructure and the names of several banks that might finance the project. It was still less than two pages long, with no specific end-users identified.
"If they didn't do that for others, you've got an unfair competition," Arnholt, the Washington procurement lawyer, said about the communication prior to proposals' being due.
Even if they did provide feedback to other parties, Arnholt said, "how do you know the feedback is equal?"
Don Johnson, a Centreville-based contractor, had also bid on the Plymouth Industrial Park. There were no emails between Johnson, who wanted to build a ready-mix concrete plant on the site, and Sweeney in the records provided to the Post-Dispatch. In the months prior to the Partnership's RFP for the Plymouth Industrial Park, Johnson was in communication with Partnership staff about the real estate's availability and potential incentives. But it doesn't appear he submitted a bid to Partnership staff prior to his official response to the RFP.
Jessica Tillipman, an assistant dean at George Washington University Law School who teaches a seminar on anti-corruption, ethics, and compliance issues in government procurement, said the communication between Rallo's group and Sweeney seemed "fishy" to her.
"That seems quite unusual unless there's something in the rules that permits it," she said.
PLAN FOR WELLSTON?
Emails from late last year indicate Rallo and his group were courting Copart, an online vehicle auction and resale company based in Dallas, for some of the Wellston land. Copart already operates a used vehicle storage yard in Bridgeton.
"They seem to be trying," Wellston City Clerk Janice Trigg said in April. "They have a broker working on the property."
In her statement on Friday, Sweeney said she was "pleased with the direction" of the Wellston redevelopment, "but more importantly, the City of Wellston is elated."
"This is the first time they have had private development in decades," she wrote. "This is exactly what the community wants, and I support that. Our organization has a lot of time and energy invested in Wellston and we want to see it thrive, just as we want for every other community in our region."
But emails suggest the group bought the industrial property, a long-held strategic county asset, without a definitive plan for development.
"Their group has acquired the property and is beginning their marketing of the property," Joe Bannister, the Partnership's vice president of real estate, wrote to an environmental consultant in November, months after the sales closed.
One of Bannister's employees last summer told the director of the adjacent Metropolitan Education and Training Center in an email that the new owners were "speculators actively looking for development of the parcels."
LaClair, in an interview, said the group initially had interest from a developer looking to build a warehouse for Amazon. But because it would have been all robotics with very few new jobs, they decided against it.
County sells two sites for far under values; $30,000 in gifts is traced
He said there should be good development news to announce in the coming weeks but declined to say more. He did say Copart was still in play. "Wellston wants them," LaClair said.
LaClair disagreed with the characterization that his team had an advantage in winning the deal for the Wellston property, for which the group paid more than $525,000. "We didn't get a leg up," he said.
But the Partnership did make exceptions for their proposal. The option offer was for $2,500, but the RFP says it must exceed that amount. The group was allowed to resubmit and raised the offer to $2,510.
Allison, the Partnership's general counsel, informed the group on Sept. 30, 2016, that their proposal still didn't meet all the requirements in the RFP.
"However, … the LCRA has elected in its sole discretion 'to waive any defects as to form or content of the RFP or any responses by any party' to the RFP," Allison wrote Rallo and LaClair.
"That's an extraordinary provision," Arnholt, the procurement attorney, said after reviewing the Partnership's RFP. It would be difficult to ensure competing proposals had a fair chance because of the staff's discretion to waive RFP provisions, he said.
By early 2017, Rallo and Christanell had access to one of Stenger's aides, Emily Kalmer. They worked with her in early 2017 in an attempt to use $250,000 in federal Community Development Block Grant funds to help them buy the land. Stenger's spokesman on Friday said the request didn't meet federal requirements so it wasn't approved.
After the attempt to use federal money was abandoned, LCRA discussed a seller-financed transaction that would have lent $223,000 in taxpayer money to Rallo, Christanell and LaClair to purchase the industrial park. Partnership attorneys drew up lending documents, but by May 2017, they dropped that approach after the group indicated it could obtain private financing.
Johnson, the concrete contractor, didn't appear to get that level of help from the Partnership. Though Johnson submitted a bid on Plymouth Industrial Park, he later bid on another nearby industrial park, Wellston Industrial Park, because Partnership staff said it was a better fit for his plans, he said. He was awarded the option on that property in October 2016 but couldn't pull together the $250,000 in financing to buy the site before the option ran out. Johnson said he had asked the Partnership for an extension but was denied.
"I thought the county would have been a little more understanding," Johnson told the Post-Dispatch last year. "We weren't sitting on our hands on this thing."
When Johnson's option expired in March 2017, the Partnership decided to reissue the RFP for Wellston Industrial Park. The winners: Rallo, Christanell and LaClair.
'HUMANIZE COUNTY EXECUTIVE'
The first email correspondence between the Partnership and Rallo appears to have taken place in March 2016, at the direction of Sweeney, based on county records.
"Sheila Sweeney asked me to connect with you, to set up a meeting this week," Sweeney's assistant at the time wrote to Rallo.
The two planned to meet later that month.
The Port Authority published its RFP in the St. Louis American April 14. Bids were due April 25.
On March 28, 2016, Rallo emailed Sweeney about meeting Montel Williams, who Rallo says is an associate and Sweeney has said is the reason Rallo's firm won the contract. Rallo, Sweeney and Williams all planned to meet April 26 or April 27, according to the email chain, after the RFP had closed. The Partnership said Williams did come to St. Louis to meet with Sweeney.
In its bid, Cardinal Creative cited a close association between local businessman John Rallo and celebrity Montel Williams.
In a KMOX (1120 AM) interview aired in February of this year, shortly after the Post-Dispatch reported on the Cardinal Creative contract, Stenger said he wasn't involved "in the day-to-day operations of the Partnership."
"Political contributions to me had nothing to do with whether they were awarded contracts or weren't awarded contracts," he told host Charlie Brennan.
Stenger said Williams did conduct meetings and that his office had been contacted to meet with Williams "and talk to him about the various things that were going on in Ferguson and to gather my thoughts and sort of give a status."
His office, though, also sought to use Rallo's marketing contract with the Port Authority for political purposes. In May 2016, top Stenger aide Stephen LeResche was emailing Rallo and Sweeney about the county's communication strategy. The top focus, according to the memo LeResche sent: "Humanize county executive."
"We want constituents to feel like they know the County Executive and recognize his leadership," LeResche's memo to Rallo and Sweeney says.
But by September, after the Montel op-ed ran, LeResche wasn't happy.
"We have made it very clear that anything regarding Ferguson or Steve needs to be reviewed by us," he wrote in notes about a conversation he had with Rallo and shared with Sweeney on Friday, Sept. 30, 2016. "We had not seen the op-ed before it appeared online. ... I reiterated that the things that happened with the op-ed could not happen again."
In Stenger's statement Friday, he said the contract "pertained to the County's recovery efforts in Ferguson, a matter vital to the entire region ... In this case, the Port Authority's interests and those of St. Louis County Government and its residents were intrinsically aligned. In light of this, it was helpful to share information with Cardinal Creative after its services were retained by the Port Authority."
---
St. Louis Economic Development Partnership deals with John Rallo and partners
The Partnership has executed several deals in favor of John Rallo:
Former Anheuser-Busch executive Corey Christanell and John Rallo last year received a $489,000 low-interest loan from a Partnership-staffed entity to help them purchase a Creve Coeur building.
The two were part of the group that in mid-2017 purchased both the Plymouth Industrial Park and the Wellston Industrial Park from the county along Page Avenue in Wellston.
Rallo's Cardinal Creative Consulting won a $130,000 contract to better market the region in the wake of the Ferguson social unrest, even though he only bid $100,000 and the Port Authority board signed off on only $100,000 for the work.