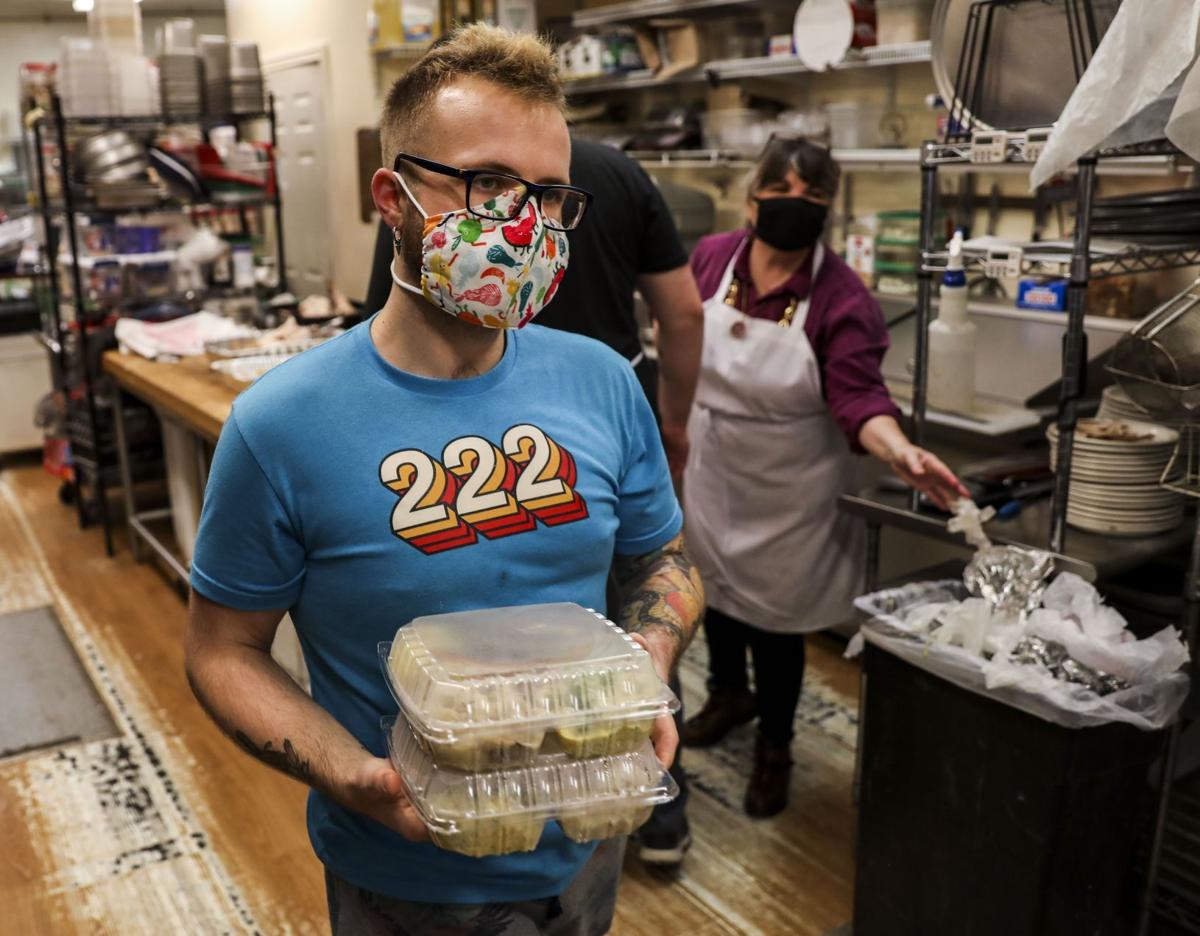 EDWARDSVILLE — Anyone not wearing a mask over mouth and nose in public spaces in Edwardsville may now be fined. 
The City Council adopted a measure Tuesday night mandating face coverings while engaging in almost any activity outside a residence. Such activities include shopping or working at retail businesses; picking up food curbside or from a drive-thru restaurant; visiting a doctor's office; traveling on public transportation; and interacting with customers, clients, patients or colleagues at businesses or places of worship that are open to the public.
The fine for a first offense is $25, a second is $50, a third is $100; and the fourth or more are $250. Higher penalties, ranging from $50 to $500, are stipulated for businesses, stores, offices, property owners, managers or operators.
Exceptions include children younger than age 2, people walking or running and separated by at least 6 feet, and those eating and drinking in public or private. 
Businesses have the right to refuse admission or service to customers who are not wearing face coverings. Businesses are required to provide hand sanitizing stations for staff and patrons at every entry point.
The measure was prompted by Mayor Hal Patton and endorsed by every alderman. Patton said his ultimate responsibility is the safety of residents. 
The council passed the ordinance as an emergency so it would take effect immediately. It has no expiration date. 
Some residents expressed their discontent by Zoom, in voice mail messages and emails with accusations of government overreach and unconstitutionality because of the fines. They questioned the science behind masks as protection against COVID-19. One resident commented that the government was acting like a nanny and it was up to individuals to pursue their happiness.
Photos: PPE and other resources distributed to the homeless at City Hall