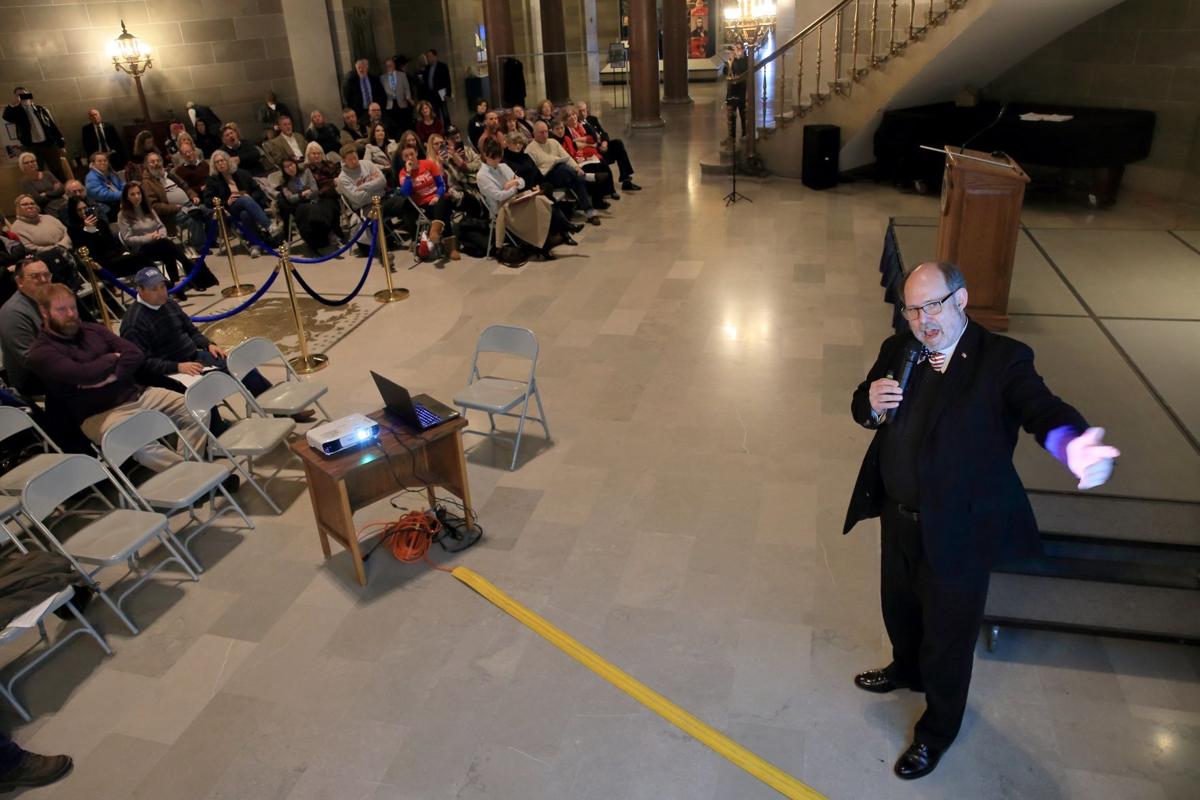 JEFFERSON CITY — One year after the Jan. 6 insurrection, a rally held at the Missouri Capitol on Thursday recycled many of the same debunked claims fueling the rioters that day.
The election security event featured Douglas Frank, a prominent figure in support of the "big lie" since the 2020 election with connections to former President Donald Trump and My Pillow CEO Mike Lindell.
Frank, who teaches math at a school for gifted children in Cincinnati, claims to have uncovered data supporting assertions of widespread fraud in American elections.
Frank's claims have been widely debunked by numerous audits, lawsuits and officials.
The rally had around 100 attendees, including several state representatives and groups organized around election security. Among them were Rep. Ann Kelley, R-Lamar, who helped organize the event and invited Frank to attend the rally and a dinner Wednesday. Other elected officials, including Rep. Brian Seitz, R-Branson, and Rep. Bill Kidd, R-Buckner, spoke on voter ID, paper ballots and other proposed election-related legislation set to come up this session.
Earlier Thursday, Frank was introduced on the floor of the House by Rep. Cheri Toalson Reisch, R-Hallsville. In the Senate, he was introduced by Sen. Bill White, R-Joplin.
Frank called for attendees to pressure the Missouri secretary of state to release the names of all voters in the 2020 election. And he cited what he characterized as a growing number of Americans who lack confidence in the 2020 election results. A recent University of Massachusetts Amherst poll found 71% of Republicans responded that the 2020 election results were probably or definitely illegitimate.
Speaking to the Post-Dispatch, several people who attended the rally echoed those views, citing "inconsistencies" in the results and discounting the repeated findings by officials who've upheld the validity of the last election.
"I mean, they're elected officials, and they're not going to go out on a limb unless they have supportive information, supportive data," Dale Vaslow, a former University of Missouri neuroradiology professor and current volunteer canvasser, said when asked about officials who've reviewed the election and spoken against claims of fraud.
"It's very important that the citizens themselves look at the election," Vaslow said.
Many bills relating to elections have already been pre-filed in Missouri, retreading old debates on voter ID requirements, unsolicited absentee ballots, primary rules and others.
In a speech on the Senate floor earlier Thursday, Sen. Steve Roberts, a Democrat who represents St. Louis, decried efforts to continue muddying the water over election security.
"The recklessness of those who continue to spread such misinformation is astounding — or, at least should be. Unfortunately, we live in a time in which so many lies have been told that they have lost their ability to astound. We have lost our ability to be outraged when we hear lies and we have lost the ability to be ashamed when we tell them," Roberts said.
Roberts urged his colleagues to bring an end to the allegations of fraud in the 2020 election.
"As elected officials, and as Americans, we have a simple choice: either defend the Constitution, which we all swore an oath to protect, or support the ongoing efforts to undermine it for partisan political gain," Roberts said.
Kurt Erickson of the Post-Dispatch contributed to this report.
Photos: Small group at Missouri Capitol hears debunked claims of 2020 election fraud on anniversary of Jan. 6 insurrection
Doug Frank and Republican representatives speak at Missouri State Capitol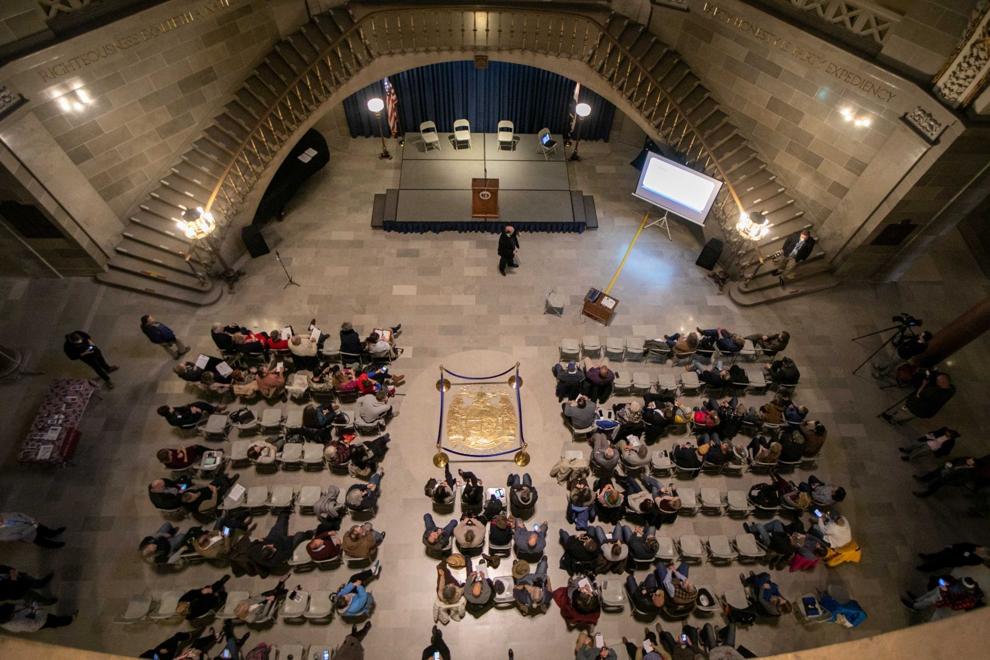 Douglas Frank gives presentation at Missouri capitol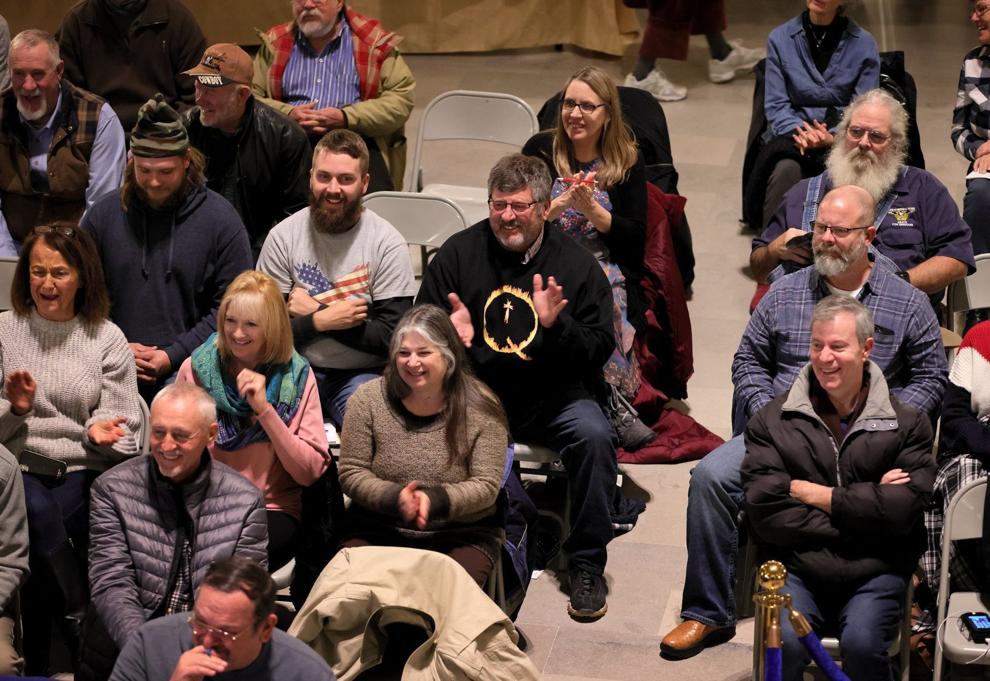 Doug Frank and Republican representatives speak at Missouri State Capitol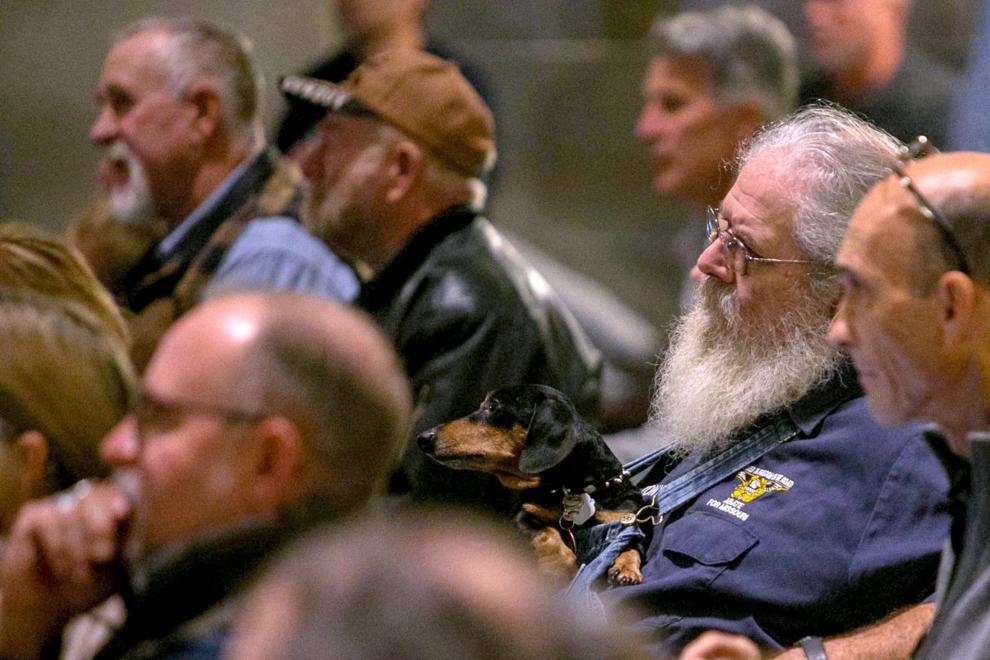 Douglas Frank gives presentation at Missouri capitol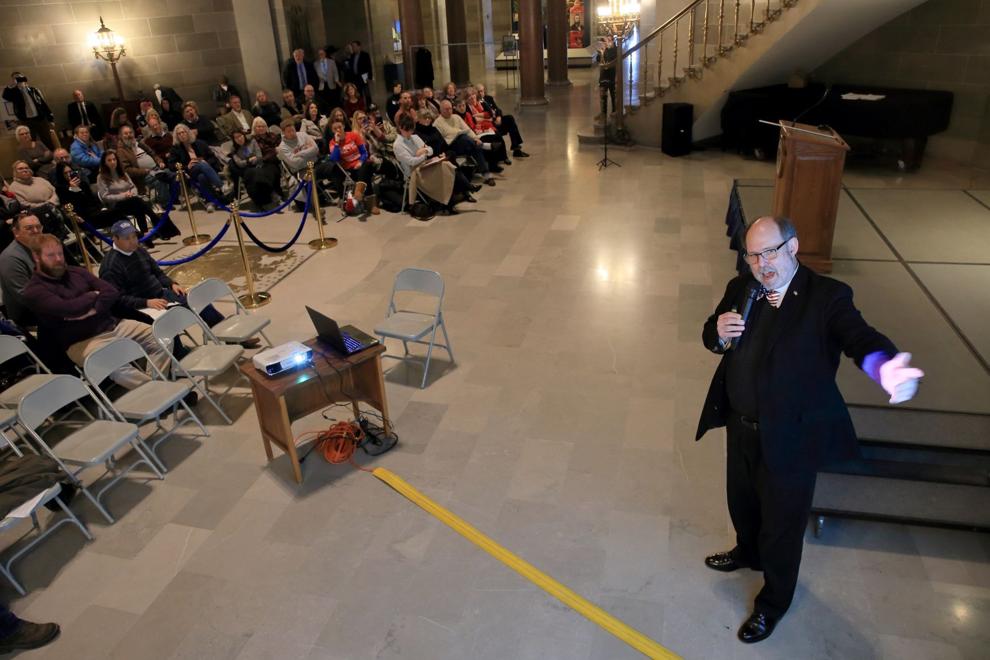 Douglas Frank gives presentation at Missouri capitol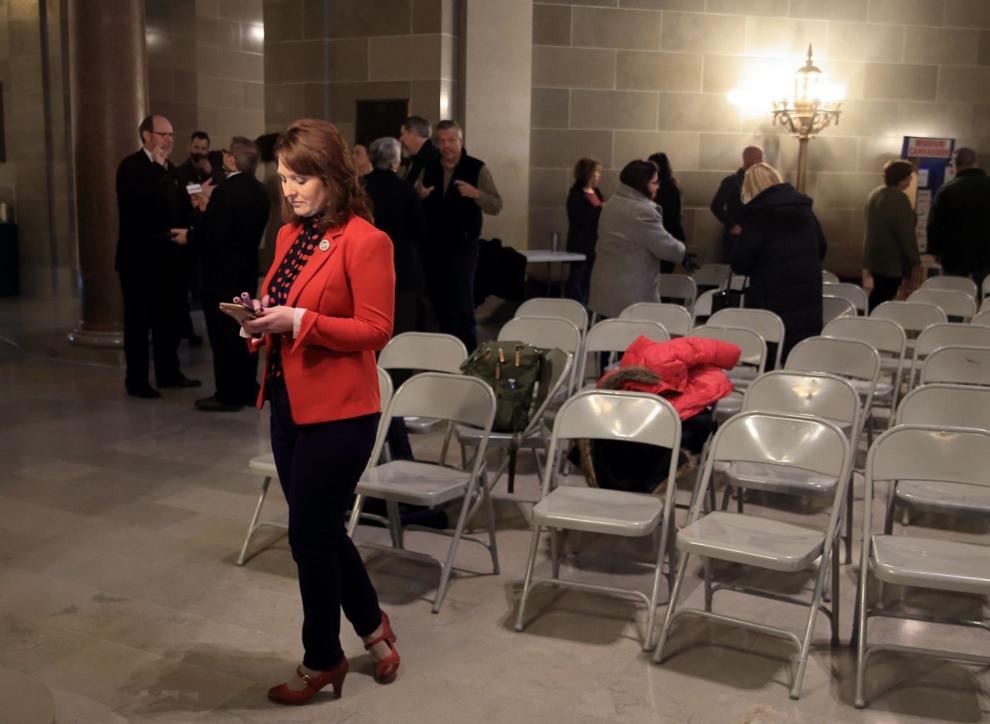 Douglas Frank gives presentation at Missouri capitol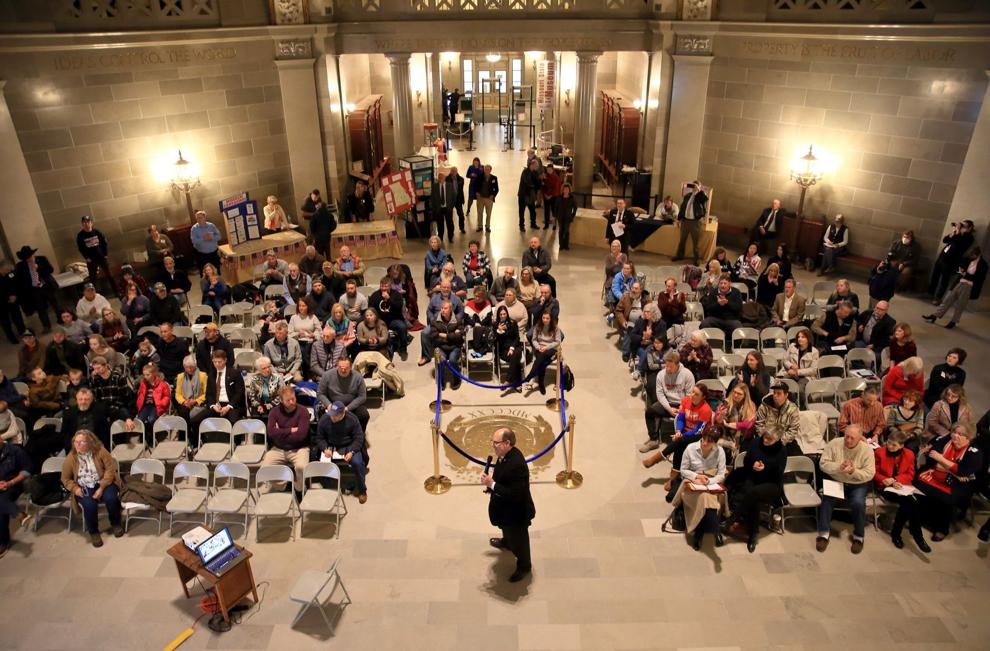 Douglas Frank gives presentation at Missouri capitol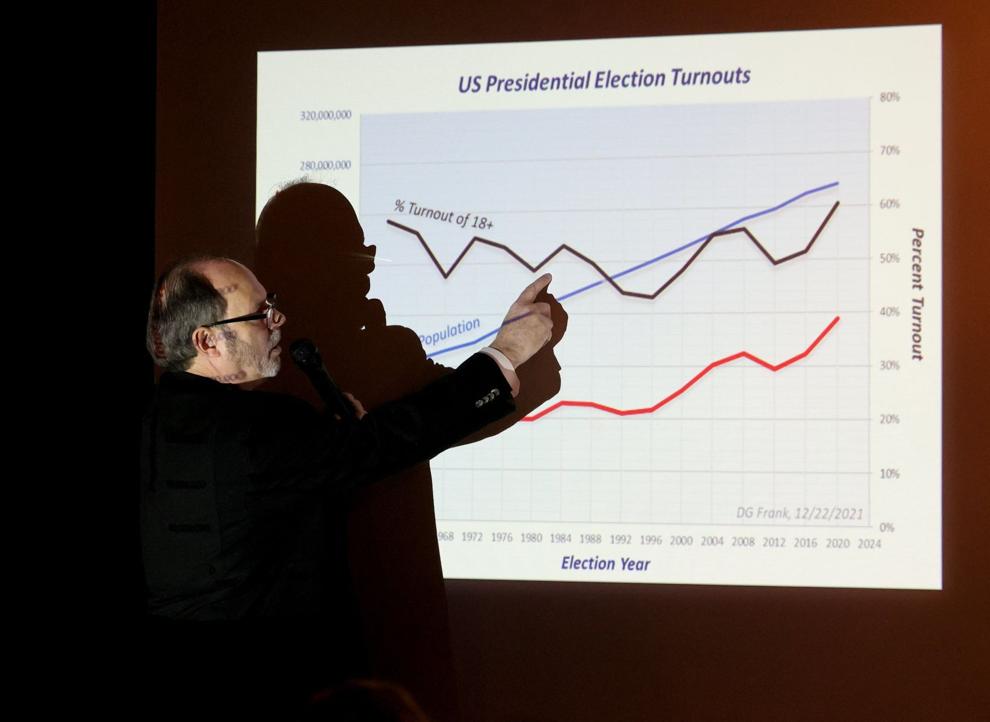 Douglas Frank gives presentation at Missouri capitol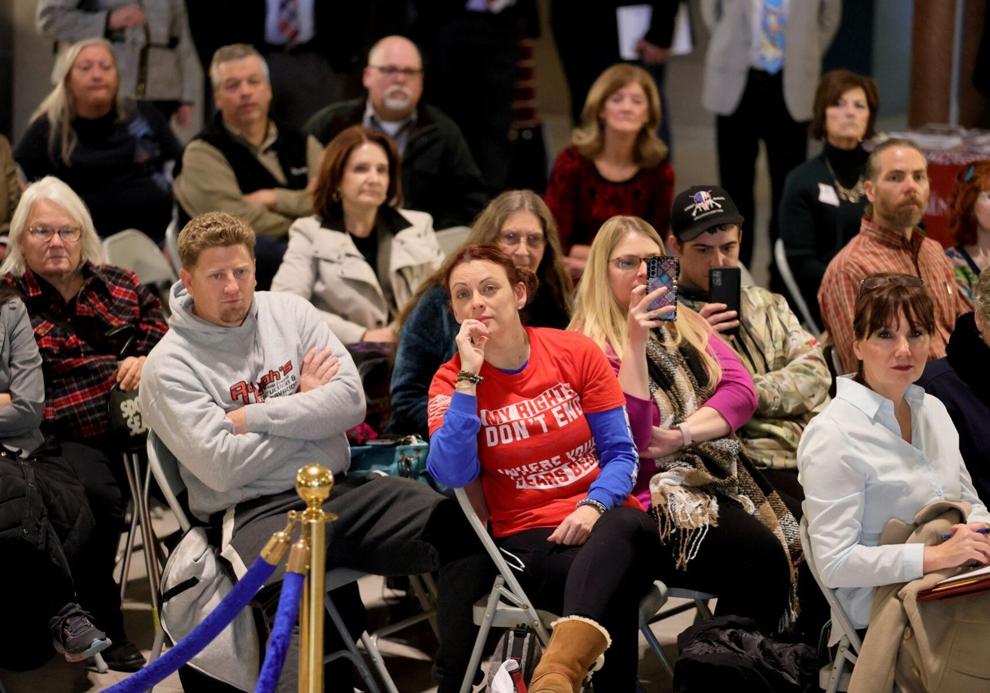 Douglas Frank gives presentation at Missouri capitol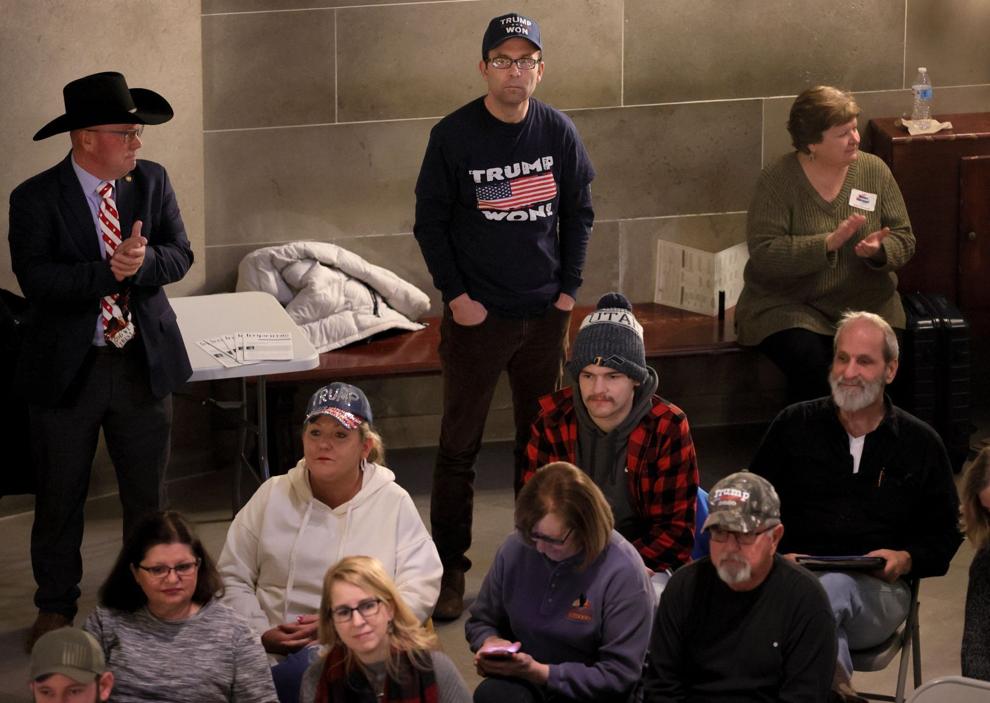 Doug Frank and Republican representatives speak at Missouri State Capitol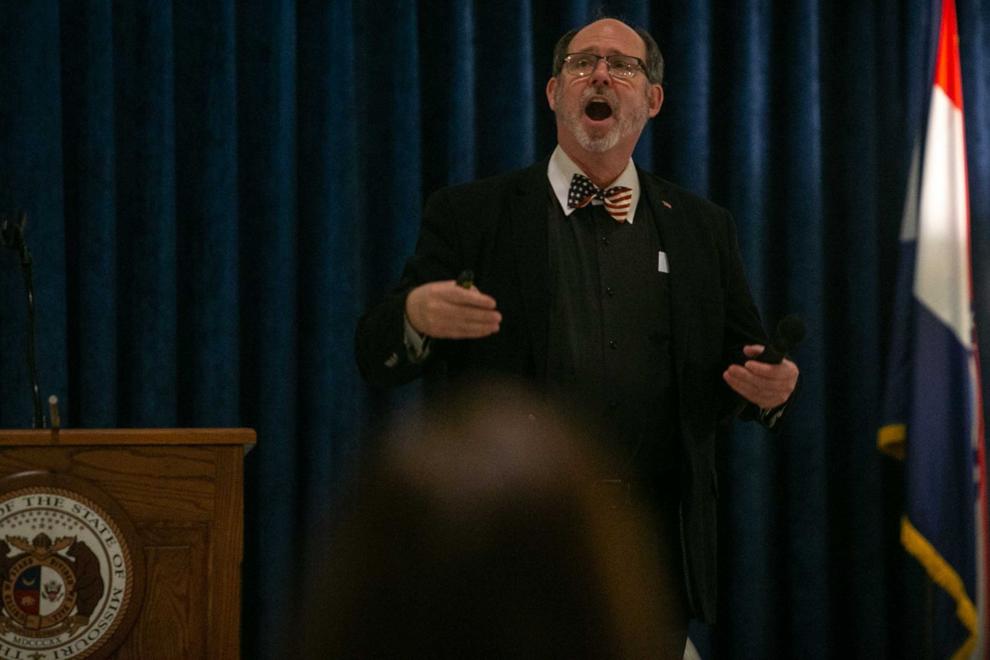 Doug Frank and Republican representatives speak at Missouri State Capitol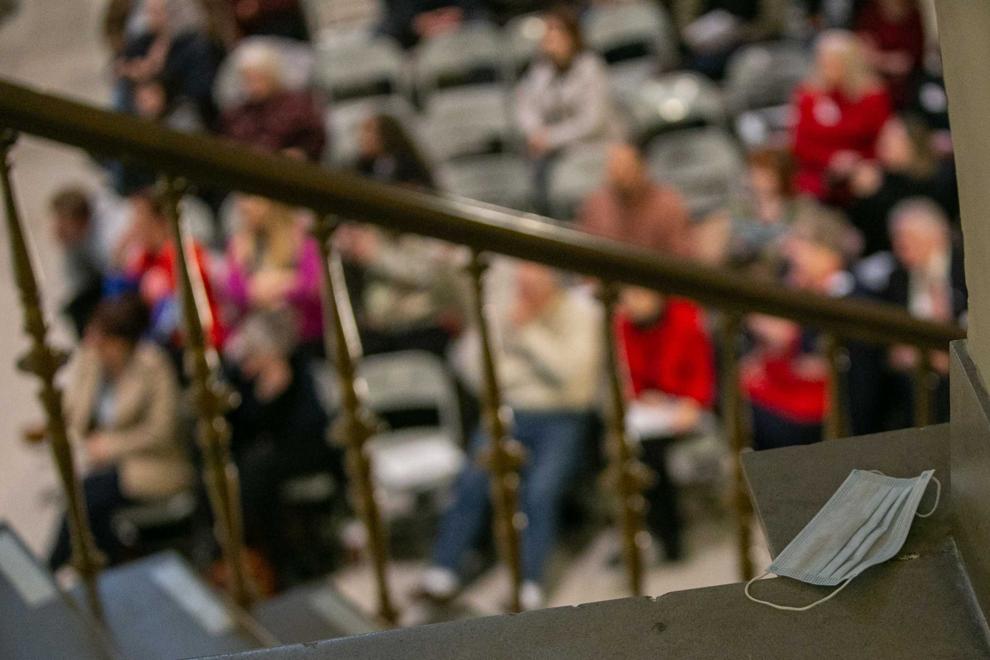 Douglas Frank gives presentation at Missouri capitol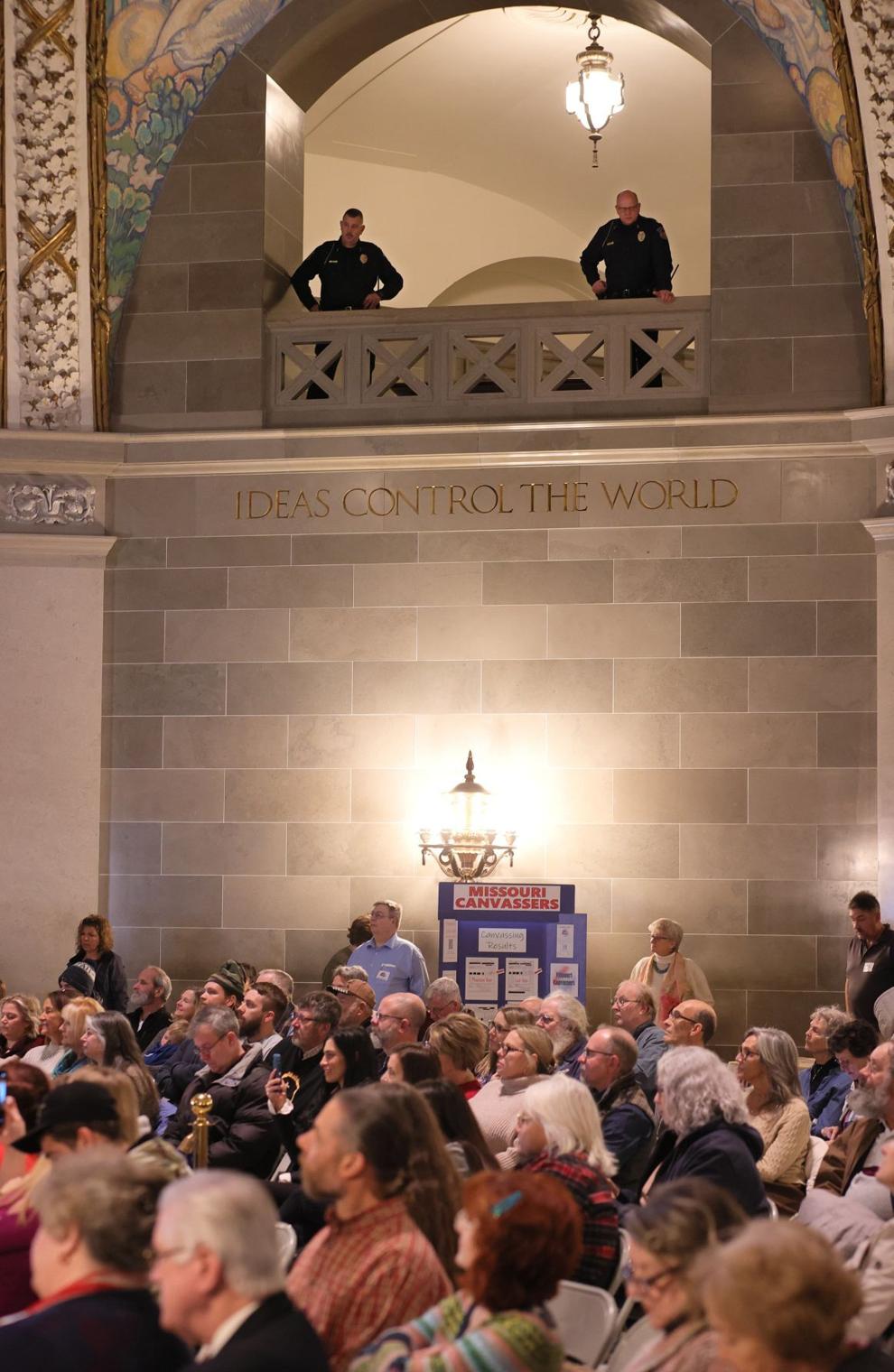 Doug Frank and Republican representatives speak at Missouri State Capitol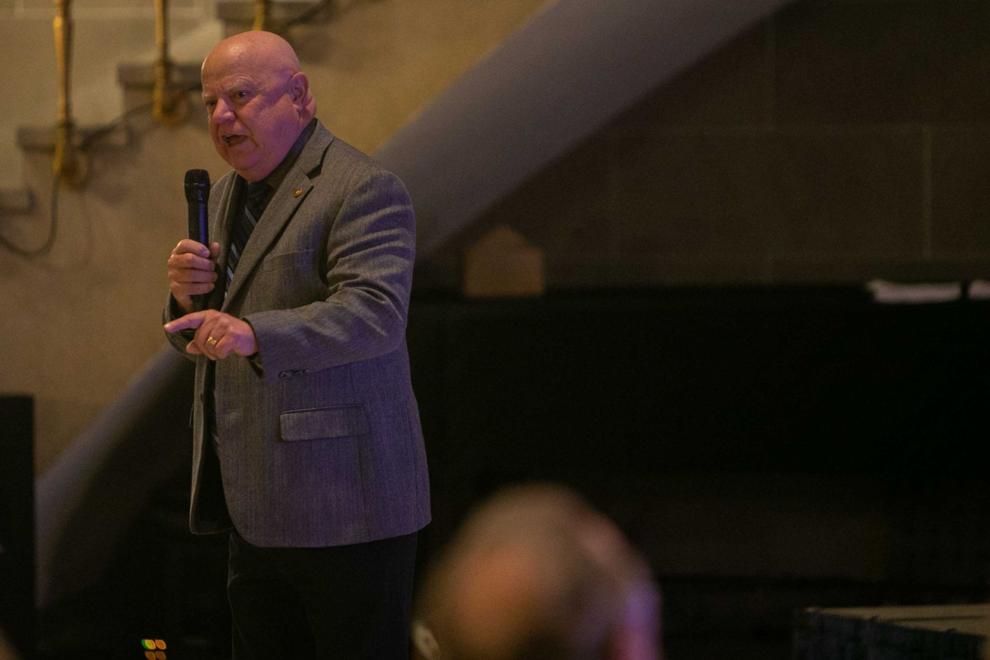 Doug Frank and Republican representatives speak at Missouri State Capitol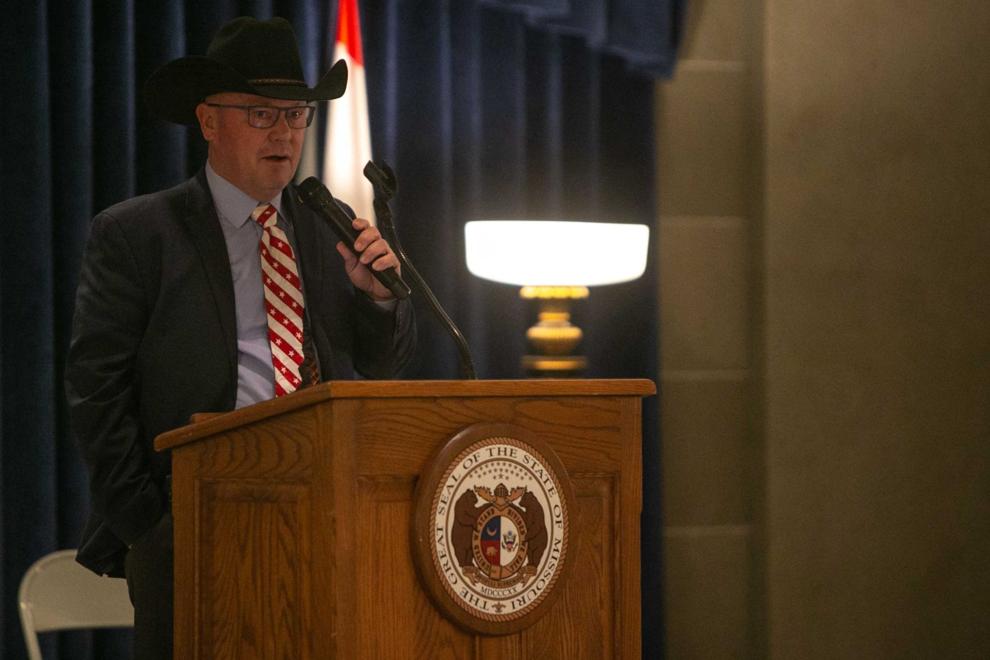 Doug Frank and Republican representatives speak at Missouri State Capitol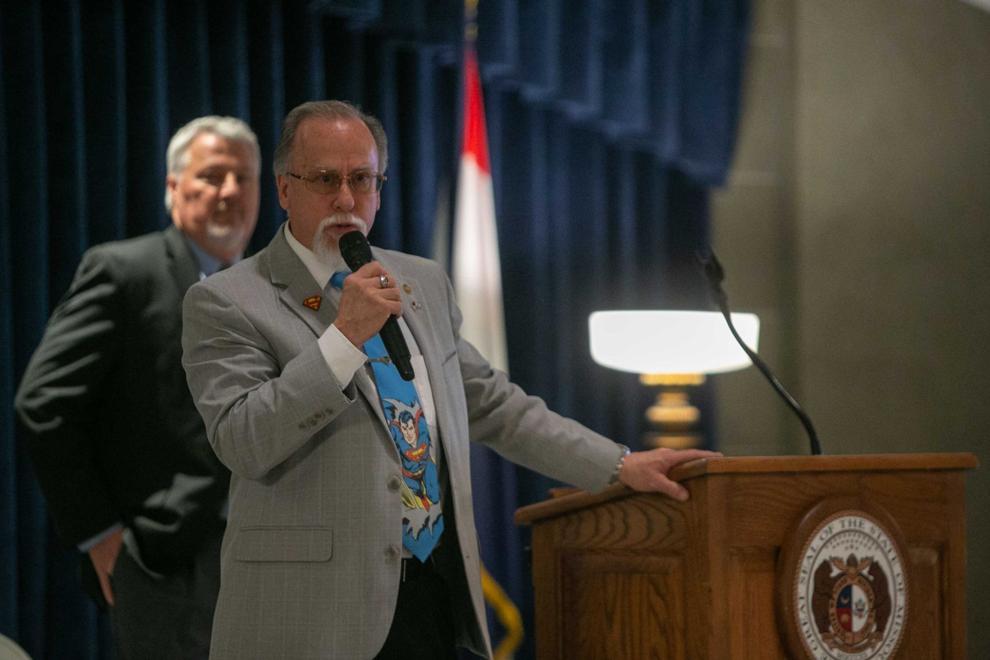 Doug Frank and Republican representatives speak at Missouri State Capitol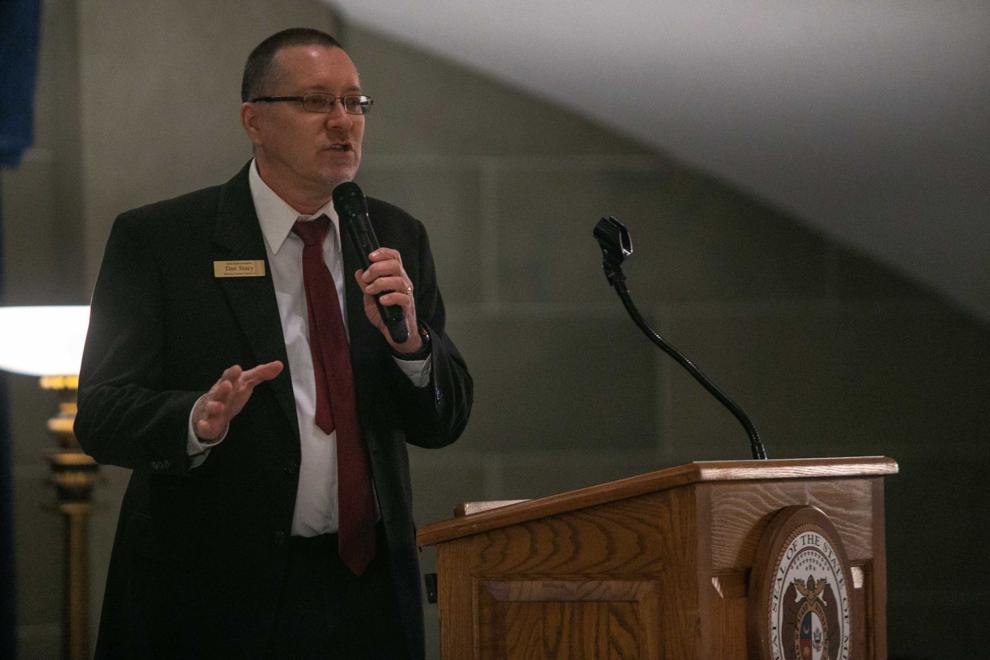 @GraceZokovitch on Twitter