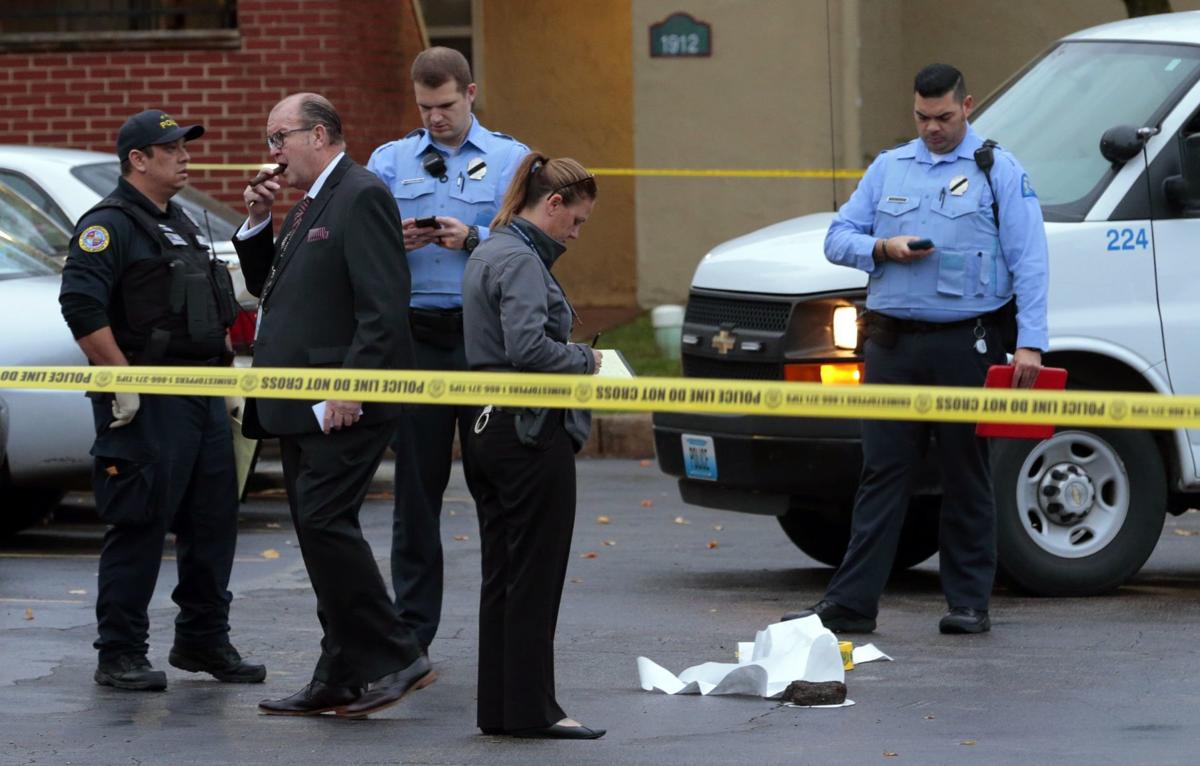 JEFFERSON CITY — With St. Louis leaders unable to agree, Missouri's Republican-led Legislature could step in and remove the residency requirement for police officers in St. Louis.
Attorney General Eric Schmitt said Tuesday he is backing a plan that would lift the requirement in an attempt to boost efforts to recruit and retain officers.
The St. Louis Metropolitan Police Department reports it is down 124 officers this year.
"This requirement has and is keeping good, qualified candidates from applying to serve our communities and to fight crime. Put simply: more officers means more brave, dedicated individuals patrolling St. Louis streets and keeping residents safe," Schmitt, a Republican who is seeking a full, four-year term in 2020, said at a news conference.
In September, the Board of Aldermen rejected putting repeal of the residency rule for police and most other city employees before voters next year, dealing a political setback to Mayor Lyda Krewson.
The mayor has made scrapping the residency rule — especially for the short-staffed police department — a major priority.
The board's vote was a reversal from a decision in July to give the same measure preliminary approval.
Under the city charter, anyone may apply for full-time jobs within city departments. If applicants aren't already residents of St. Louis, they must take up residency in the city within 120 days of their initial probationary period. Applicants unwilling to move to the city cannot be considered, though there are exceptions for some police department employees and firefighters.
The attorney general's office believes state legislation altering the requirement could be drafted to supersede the city's charter.
Krewson said in a statement she supported Schmitt's efforts to push the change through the halls of the Capitol rather than in City Hall.
"Removing the residency requirement will not fix the shortage of police officers in the city immediately, however, removing one of the barriers to recruitment will certainly help. The City of St. Louis is a wonderful place to live, but it doesn't work for all families, and officers should be able to choose where they live," Krewson said.
The proposal is expected to be sponsored by Senate President Dave Schatz, R-Sullivan. Lawmakers begin filing legislation in December to be debated when the Legislature convenes in January.
"I support removing residency restrictions on our police because I believe the men and women who protect and serve deserve to choose where they live. Our officers will still be close enough to respond to emergencies and the increased flexibility will help St. Louis recruit the best and brightest to the police force," Schatz said.
St. Louis police Chief John Hayden said the residency requirement is both a hurdle in recruiting and retaining officers.
"We have the greatest need for officers in the most demanding criminal environment in the St. Louis metropolitan area, yet we have the greatest impediment to becoming an officer by inconveniencing and discouraging applicants with the residency requirement," Hayden said.
Aldermen opposed to repeal worry that getting rid of the residency rule would result in more and more current city employees moving to the suburbs.
That could especially hurt some of the city's poorer areas, they argued, and hinder efforts to draw new businesses to such neighborhoods.
The attorney general's office handles thousands of matters at any given time, ranging from enforcement of environmental laws to processing of consumer complaints. The office also acts as special prosecutor when local prosecutors request aid, and handles criminal appeals.
Although much of the office's legal work is civil in nature, Schmitt has tried to highlight criminal matters since he took over earlier this year after Josh Hawley vacated the post for a seat in the U.S. Senate.
The former state treasurer and state senator from Glendale will face the winner of next year's Democratic primary election between St. Louis lawyer Elad Gross and University City lawyer Rich Finneran.
Mark Schlinkmann of the Post-Dispatch contributed to this report.