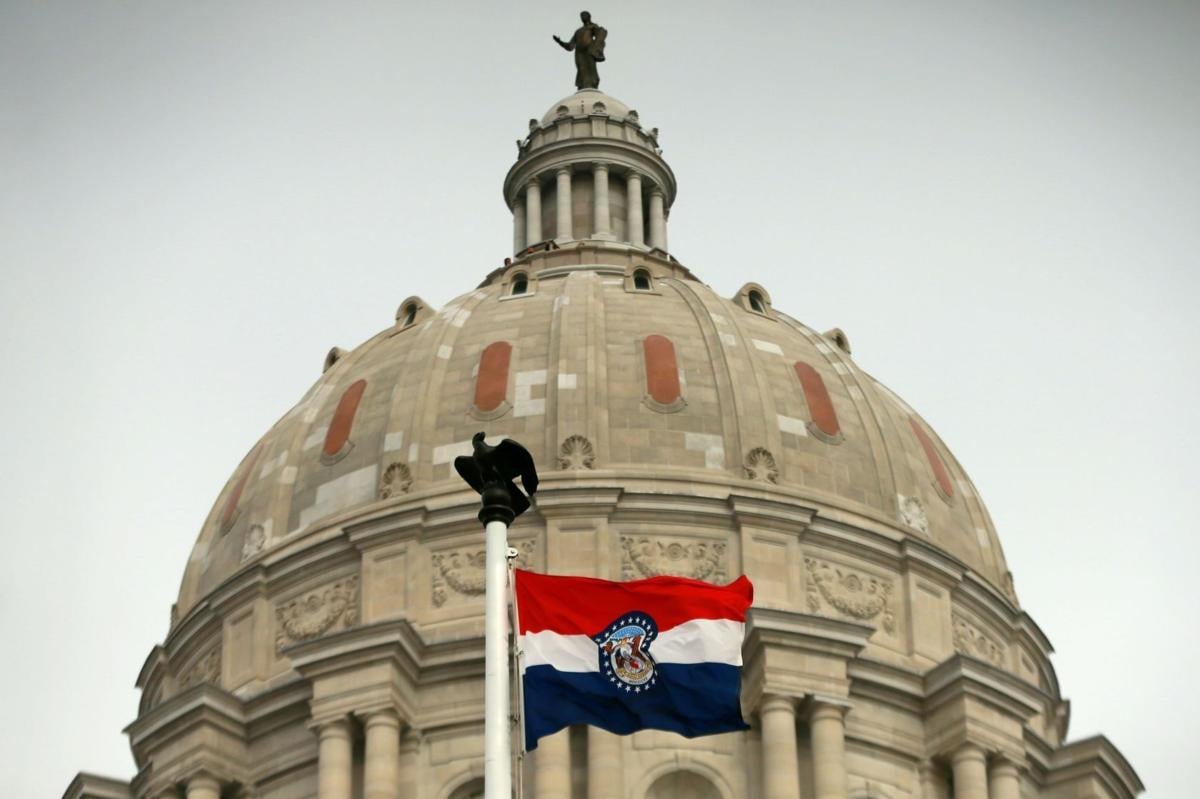 JEFFERSON CITY — The director of a group that advocates for strict environmental rules said his members were too afraid of COVID-19 to testify Monday on a proposal the group argues will be a "disaster" for the state.
Michael Berg, political director of the Sierra Club's Missouri chapter, said in a Saturday email to the Post-Dispatch that the GOP-controlled Missouri Senate was forcing people to "literally risk their lives" to weigh in on legislation.
His note followed news Friday that state Sen. Andrew Koenig, R-Manchester, had tested positive for COVID-19. Koenig railed about public health rules on Wednesday in the Capitol building.
Many Sierra Club members "face increased risk due to their age or health problems," Berg said.
"By conducting hearings in crowded, poorly ventilated hearing rooms that include legislators and other people who refuse to wear masks, the Missouri Senate and House force people to literally risk their lives if they wish to participate in our democracy," he said, mentioning the Legislature has demonstrated the capacity to allow remote testimony.
Berg argued written testimony is not the same as being present in person to discuss proposals.
"Legislation that is produced without the benefit of greater participation is likely to be inferior legislation," Berg said.
Berg said the proposal in question, sponsored by Sen. Eric Burlison, R-Battlefield, "would be a disaster for the Department of Natural Resources and our ability to protect Missouri's environment."
Testimony at the Senate Agriculture, Food Production and Outdoor Resources Committee on Monday included both support and opposition to Burlison's proposal. The DNR itself did not take a position on the bill.
Burlison's measure would remove the ability of the Hazardous Waste Management Commission, the Air Conservation Commission and the Clean Water Commission to set specific fees. Currently, that authority is not set to expire until late August 2024.
Burlison said the proposal is intended to "improve government communication and transparency" as well as allowing the Legislature to "review those fines and bring legislative oversight" to them. If the proposal passes, DNR would have to request that the Legislature raise fines instead of adjusting them directly.
The proposal also requires that violators receive an explanation of fines, how they are calculated and how the department attempted to resolve the issue. Burlison said he had heard from some businesses that they didn't understand the process.
"Our concern is if you pass this legislation we will not be able to negotiate directly with MDNR on some of these fees," she said. "Therefore, if they're not regulating the fees, who is?"
DNR is required to consider input from stakeholders when revising fees. Iman said the district has successfully negotiated with DNR in the past.
Rich Germinder of the Missouri Department of Natural Resources explained the factors that led the department and past legislators to settle on the current arrangement, including financial issues for the department when legislators didn't pass fee increases and the need to engage directly with stakeholders.
A fiscal analysis of the bill, which includes projections from DNR, estimates the total loss in revenue at close to $1.9 million per year starting in 2023. It mentions that the loss could imperil federal matching grants, but does not name an amount.
A position paper from the Sierra Club says DNR could lose an additional $15 million in federal match grants and that the proposal "would likely force the EPA (Environmental Protection Agency) to step in to enforce federal environmental law."
According to the fiscal analysis, various fees would revert to 2000 or 2004 levels when authority to revise them is removed. The affected fee funds are 5% of DNR's revenue, it says, and Clean Water Permit fees and Hazardous Waste Generator fees would each be reduced by about 24%.
Activities supported by the fees include "permitting, compliance assistance, inspections, investigations, and enforcement," DNR wrote in its contribution to the analysis.
During the committee hearing, most audience members wore masks, but bill sponsors and members of the public removed them to testify. Two senators on the committee — Sens. Mike Bernskoetter and Sandy Crawford — did not wear masks at all.
Burlison's proposal is SB 40.