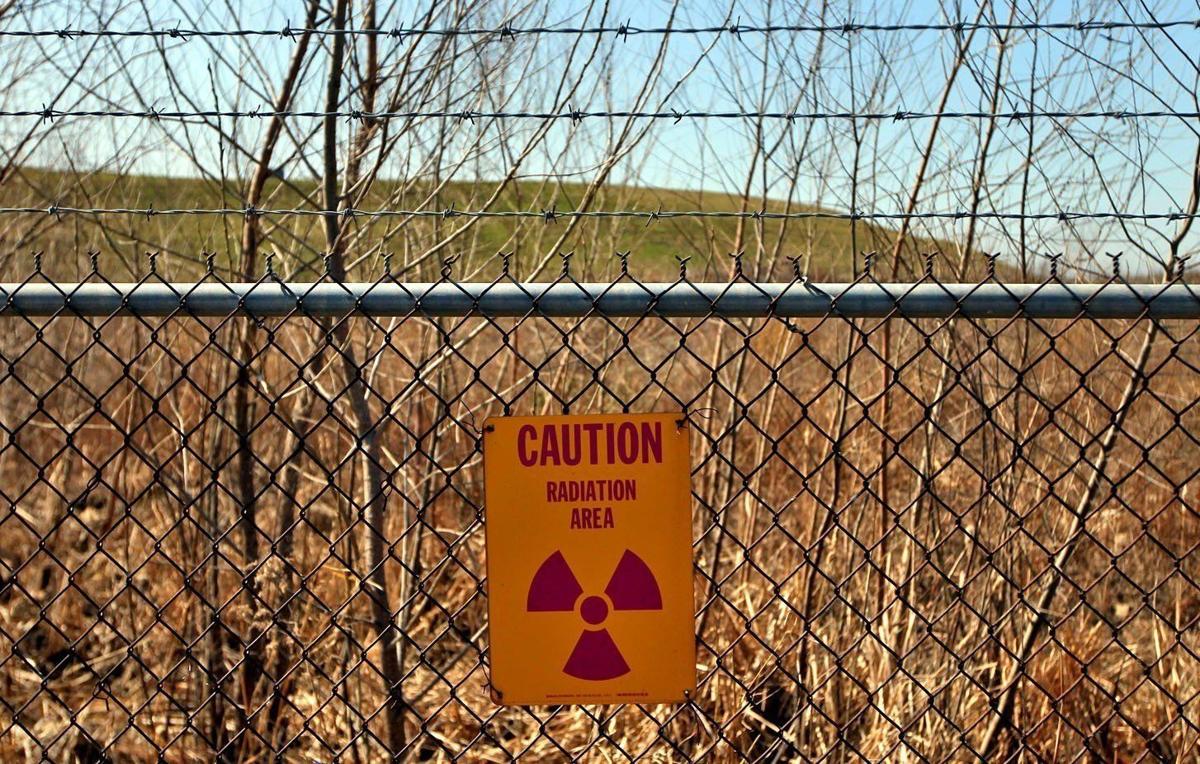 WASHINGTON • Environmental Protection Agency Administrator Scott Pruitt said Monday that he believes he has proposed a "sound, solid" solution to clean up the West Lake Landfill Superfund site — but that a final decision could include excavating more than the 67 percent of the site the EPA says will be sufficient to protect the health of neighboring residents.
"What is really exciting about St. Louis is at this point, in five years the uranium will be removed," Pruitt said, in reference to the radioactive material left over from World War II's atomic bomb creation. "Which I think is amazing in light of taking 28 years to just make a decision."
Some of the Post-Dispatch coverage of the landfill, the radiation and community concerns.
In a briefing with five reporters, Pruitt touted his first year as administrator, arguing that his agency has sped up dormant decision-making on issues like West Lake, and that it has contributed to billions of dollars in savings to companies from regulatory relief.
He said the EPA would have a final rule on redoing the controversial "Waters of the United States" initiative of former President Barack Obama, which environmentalists heralded as a boon for water quality. Critics, including many Missouri Republicans, attacked it as government overreach.
Pruitt's stormy first year on the job was marked in part by his decision on West Lake. He called it a "poster child" of previous administrations' inability to clean up the 1,340 Superfund sites he said he inherited.
EPA officials, including Pruitt's top Superfund adviser, attended a community meeting in Bridgeton last week in which many speakers advocated a more extensive cleanup than Pruitt proposed in his Feb. 1 announcement. Many advocated for "Alternative 7," which would cost an estimated $455 million and be shared by public and private entities considered liable for the cleanup. The current proposal would cost about $236 million.
Pruitt said an "extraction vs. cap" remedy debate is too simplistic.
"As I challenge my team I ask them, 'What do we need to do to ensure protection of health?'" Pruitt said. "And that is the reason that we came to the conclusion that we are getting after the radioactive material that I have been told poses a risk to health.
"As you know, it approaches 70 percent (removal) with the current proposal, and I think through this comment period it might actually increase," Pruitt said. "But the charge was (to) get all the radioactive material that poses a risk to health, and I have been told and assured that that is taking place. That is the most important.
Asked whether the comment period could drive the EPA to adopt "Alternative 7," Pruitt said: "I don't want to prejudge it. It is not wise to do that. What is wise is to take comments and evaluate, I think. The proposal is a sound proposal."
Pruitt said when he took office he found a lack of urgency for getting things done and having accountability.
On his office wall is a framed copy of a note of Pruitt's remarks at the Rose Garden announcement that the U.S. would withdraw from the Paris Climate accord. It was signed by Trump. The withdrawal drew widespread criticism from environmentalists, and it raised questions about U.S. commitment to global environmental issue.
Pruitt also has been entangled in the Renewable Fuel Standards debate, which has pitted corn farmers against oil refiners.
Trump delayed enactment of the "Waters of the United States" to 2020 while EPA reviews the policy.
Former EPA Administrator Gina McCarthy had pushed it as vital for health and water quality protection; critics said it put unnecessary regulatory crimps on farmers and others.
Pruitt also said he is pushing for the Trump administration to have a goal of eliminating lead from drinking water in 10 years, a water-infrastructure program that could cost over $40 billion.