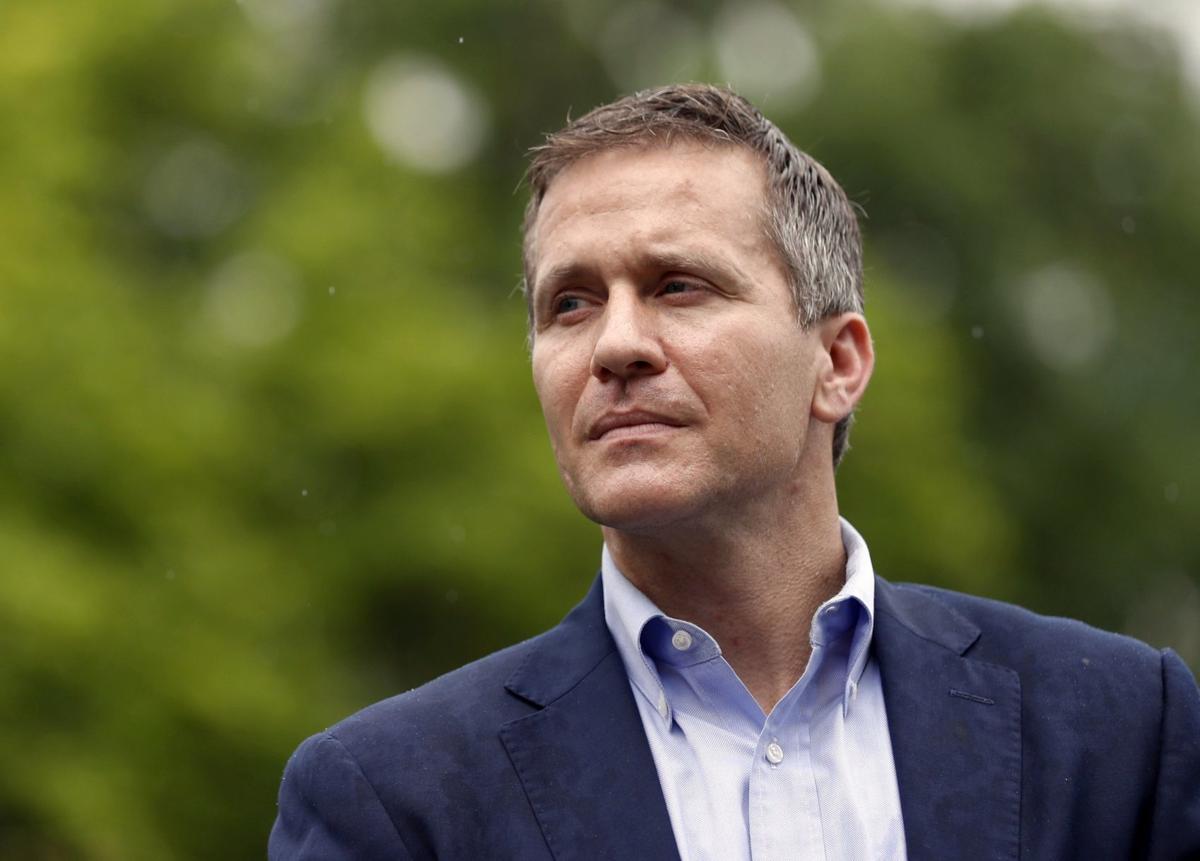 A year later, Attorney General Josh Hawley, a Republican, asked Greitens' office for a cache of records in an effort to see to what extent Greitens used taxpayer resources to maintain his private social media accounts, which could be a violation of state law if the work was considered political and not official.
Among the things Hawley's general counsel Michael Martinich-Sauter asked for in a May 11 open records request: any emails originating from press secretary Parker Briden or Greitens adviser Jimmy Soni that mention any of 17 search terms.
One of the search terms was "chalupas," according to a copy of the open records request, obtained by the Post-Dispatch through an open records request.
The attorney general's office was also seeking any emails between the governor's office and Austin Chambers, a top Greitens political adviser, and any emails to C5 Consulting, a now-defunct political shop owned by Vice President Mike Pence's chief of staff, Nick Ayers.
The office also wanted any emails to Greitens' personal confidants, Mark and Chris Bobak, as well as any emails to the Greitens Group, Greitens' campaign treasurer Jeff Stuerman, and other campaign-related entities.
"The Sunshine Request related to our investigation into whether the Governor's Office was using official resources to maintain private social media accounts," said Mary Compton, spokeswoman for the attorney general's office. "The search terms in the Sunshine Request were chosen to identify communications in which the Governor's Office staff may have been drafting private social media posts."
Hawley also launched investigations of Greitens' charitable ties, his use of a text-destroying cellphone application, and other open records-related matters during Greitens' 17-month tenure.
In response to Martinich-Sauter, Greitens' counsel Lucinda Luetkemeyer wrote on May 16 that the office would be able to provide a cost estimate "in no more than 10 business days."
On June 1, Luetkemeyer wrote again to Martinich-Sauter that the Greitens administration would not provide a cost estimate to the attorney general by the time Greitens left office June 1.
"Due to the change in the administration, we are closing your pending records request and have provided it to the incoming administration for review and processing," Luetkemeyer wrote. "If you wish to resubmit or have questions regarding the consideration of your request, please forward to the new administration."
Compton did not say directly whether Hawley intended to further push the matter, saying in a statement, "Our office intends to pursue and conclude its investigations in an orderly fashion."
Kelli Jones, press secretary for Gov. Mike Parson, a Republican who took over as governor June 1, said the office was not currently processing the request.