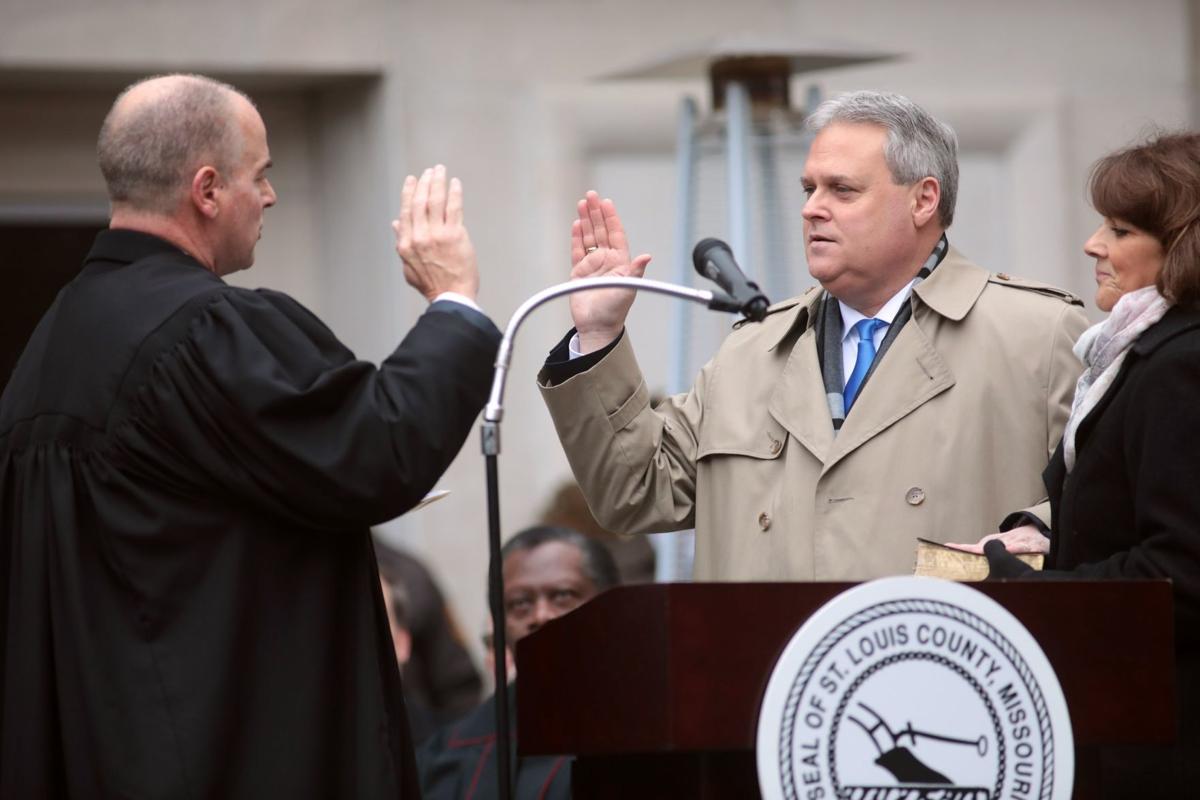 CLAYTON — A St. Louis County councilman is asking if the council could provide relief to taxpayers by postponing the Dec. 31 deadline for paying real estate and personal property taxes to April 30 and abating taxes for businesses affected by the coronavirus.
In a memo dated Monday, Tim Fitch, R-3rd District, asked County Counselor Beth Orwick to provide the council with an opinion on whether the council could legally take such actions. He said she had not responded by late Friday.
In an interview, Fitch questioned the fairness of taxing businesses such as restaurants that were not allowed to function for parts of the year. And while many homeowners prepay their taxes into an escrow account, he said, some residents, including older residents who have paid off mortgages, typically write a check at the end of the year. In a year in which many people suffered financially, he said, taxing districts should not expect to collect every dollar.
"We need to have this conversation," he said.
Fitch's tweet including a copy of his memo on Monday sent shock waves across the county as taxing districts contemplated the potential impact of floating or forgiving a significant part of collectively some $3 billion in taxes.
Fitch found out what school districts thought of the idea: It would be very bad.
"I am not sure as to the process that would be used to enact a change, but obviously school district budgets would be dramatically impacted if it were enacted," Paul Ziegler, chief executive officer of EducationPlus, a nonprofit that provides leadership and resources to districts, told Fitch.
"This financial impact would come at a time where the state enacted two significant cuts to public education: one at the end of last fiscal year and another one at the beginning of this fiscal year. These totaled over $250 million in cuts to public schools."
And the chief financial officer of Parkway schools told Fitch in an email on Friday that the request would have an apocalyptic effect.
"This request would be devastating to all taxing entities, including St. Louis County," Patty Bedborough wrote to Fitch. "Just considering the delay of property tax payments for 4 months would be very restrictive for the Parkway School District."
"Our total taxes levied that you are requesting to be delayed would be over $217 million," Bedborough wrote. "Without property tax receipts until May, we would need to borrow approximately $115,100,000. Those borrowings would cost over $1 million in interest alone, if paid back in early June. Based on the amount abated, it could take years to pay that back. We could not survive without cutting services and would completely drain our reserves of approximately $60 million, thus leaving us unable to weather any future disruptions."
She continued that "we would have to borrow money to make our (general-obligation) bond debt payments which would trigger a notice with bond holders leading to a loss of our AAA bond rating. Losing our AAA rating would lead to the district incurring higher interest costs for the foreseeable future."
Tax abatements, she said, "would most likely force the shutdown of all government entities and taxing authorities."
Doug Moore, a spokesman for County Executive Sam Page, noted the county's budget of about $700 million had already been proposed and "based on assumptions of incoming taxes, so if the County Council wants to pursue this delay, it also needs to think about the repercussions on the taxing districts."
It's not clear how much support the idea would have on the council, but any effort would almost certainly need a vote from Ernie Trakas, R-6th District. His take: "At the end of the day, we have a government to run and we have to function. I just don't think we can go there."
Concerned about COVID-19?
Sign up now to get the most recent coronavirus headlines and other important local and national news sent to your email inbox daily.