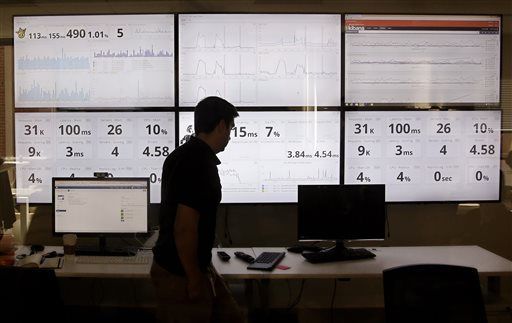 JEFFERSON CITY • Fantasy sports betting could generate an estimated $10 million for the state under a proposal endorsed 20-10 Tuesday in the Missouri Senate.
"We're trying to regulate an industry that has previously not been regulated," said Senate Minority Leader Joe Keaveny, a St. Louis Democrat who is sponsoring the legislation.
"It's not that much money," Keaveny acknowledged.
But, he said rules should be in place to make sure the state has oversight over an industry that claims to have four million online accounts in Missouri.
"They have the potential to take a lot of people's money," Keaveny said.
Discussion of the measure comes as a number of states are working to address regulating a business that has expanded rapidly in recent years. Fantasy sports companies like FanDuels and DraftKings provide online platforms for players to create fantasy teams and play against others.
Some states have deemed fantasy betting as illegal gambling and have moved to stop the companies from offering the games.
In his State of the State speech, Nixon called for regulations and said he wanted any revenue generated by the games to go toward education.
The measure, however, faces an uncertain future. The House earlier approved legislation that would place some regulations on the industry, but would not impose a tax rate on companies that provide fantasy sports gambling opportunities.
And, with lawmakers set to adjourn for the year on Friday, the proposal still needs a sign off in the Legislature's lower chamber.
The House version would require operators of daily fantasy sports sites to pay $5,000 in annual fees. It also would ban employees who have insider information of contests from taking part.
Both versions would require companies to verify the age of players and lock out individuals who are under age 18.
Opponents of the Senate version oppose adding the rules and the taxes.
"Why are we so ginned up about passing a bill that, to me, has some pretty onerous regulations?" said Sen. Eric Schmitt, R-Glendale.
Sen. Rob Schaaf, R-St. Joseph, said voters should get an opportunity to weigh in on whether the industry should be regulated.
"I think it does need more study," Schaaf said.
The legislation is House Bill 1941.