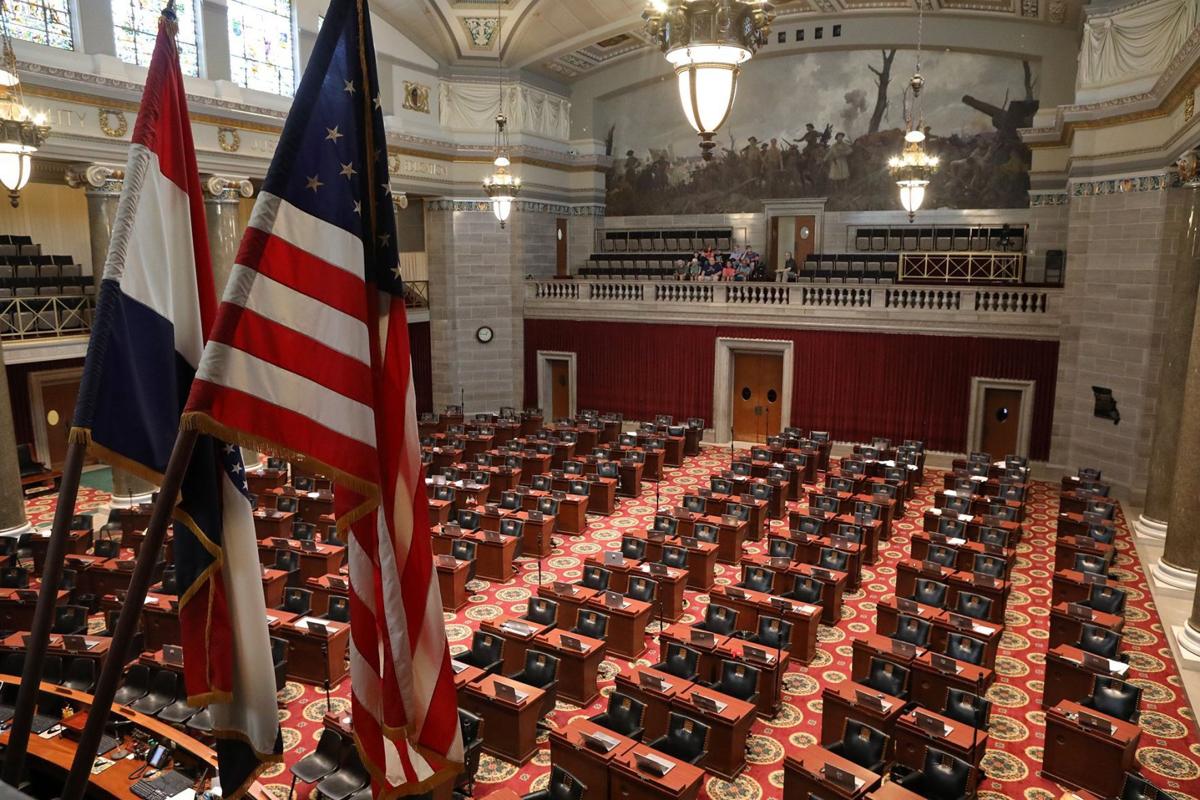 ST. LOUIS — A federal appeals court on Friday sided with a conservative Missouri activist in his five-year fight against having to register as a lobbyist, overturning an earlier ruling.
The 8th U.S. Circuit Court of Appeals ruled that requiring Ron Calzone to sign up as a lobbyist unjustly limits his First Amendment rights because he isn't paid to press his views with members of the state Legislature and offers them nothing of value.
The 6-5 ruling overturned a decision last November by a three-judge panel of the same court. That panel had declared that the Missouri Ethics Commission could require Calzone to register in the name of transparency and preventing corruption.
Calzone, the president and sole officer of the nonprofit Missouri First organization, frequently speaks to lawmakers at the state Capitol in Jefferson City, often at public hearings. But he says he does not buy food or gifts for legislators.
Missouri First promotes "individual liberty, free market capitalism, constitutionally limited government and ... the concept of an American constitutional republic," according to its website. 
Calzone's legal battle began in 2014 when he was the subject of a complaint to the ethics commission for failing to file the $10 registration form and follow other reporting requirements for lobbyists.
Calzone sued to overturn the decision and the case eventually landed in the federal appeals court. After the three-judge panel's ruling against Calzone last year, the full court made the unusual move this summer to review the panel's ruling.
"It has been a long time coming, but I'm pleased that the Court of Appeals got this right," Calzone said Saturday in a news release issued by his lawyers.
Lawyers from the Institute for Free Speech and the Freedom Center of Missouri represented him in the case. 
Calzone attorney Allen Dickerson argued that requiring him to register as a lobbyist would set a dangerous precedent. 
"The government would have treated every civically-engaged Boy Scout troop and Audubon Society chapter like a group of paid lobbyists, merely for speaking with their elected representatives," he said in a statement. 
One dissenting opinion in the case argued that Calzone had publicly referred to himself as a lobbyist in the past, setting himself apart from other civically-engaged residents.