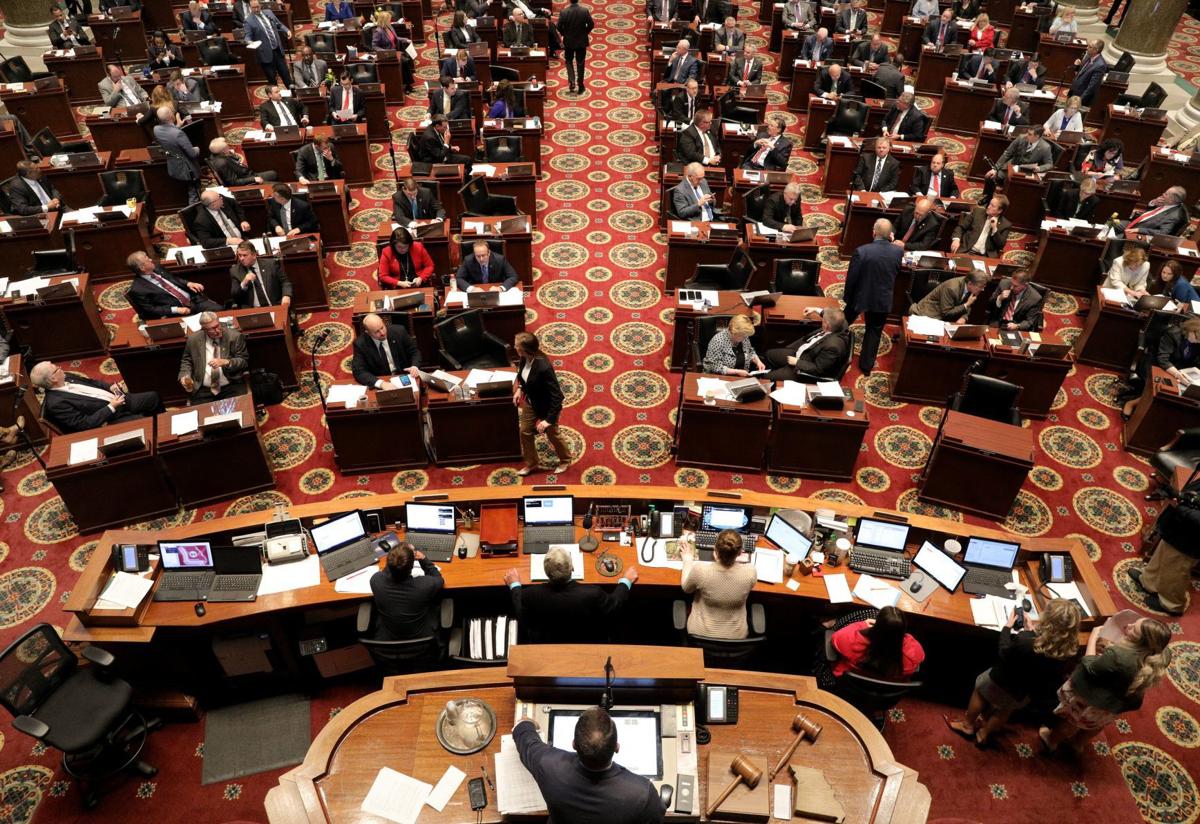 JEFFERSON CITY — Missouri lawmakers are poised to vote on the state's $30.9 billion spending plan Wednesday as they work to get out of town for what could be an extended spring break.
With the Senate starting its break a week early last Thursday because of concerns about the coronavirus, the House Budget Committee worked until nearly 1:30 a.m. Monday to push the spending plan to the full House in hopes of finishing by Thursday.
Included in the budget for the fiscal year beginning July 1 is the authority to spend an estimated $20 million in the fight against the pandemic.
Some of that money also could be spent in the current fiscal year pending the outcome of a House vote on a supplemental budget, said Rep. Cody Smith, a Neosho Republican who chairs the budget panel.
He believes the amount of money is adequate at this time.
"I think it's an appropriate start. Obviously we're very early on this," Smith said.
Meeting in a rare Sunday meeting, the budget committee approved spending $13 million in federal funds to fight the COVID-19 pandemic.
The money is expected to go to local health departments and pay for testing and laboratory services. It also could pay for more protective gear for health care providers, Smith said.
Officials also can tap $7 million freed up when Gov. Mike Parson declared a state of emergency.
Dan Haug, Parson's budget chief, warned the state-level money must be spent judiciously because it also could be needed for other emergencies, such as flooding.
The state also could dip into its rainy day fund, but officials are hopeful that the $20 million will be adequate to address the fallout.
Smith said more money could come from the federal government.
"We're also watching Washington very closely," Smith said.
State Auditor Nicole Galloway, meanwhile, issued a campaign statement Monday calling on Parson to activate the state's emergency command center, as past governors have done in response to disasters.
She said such a move would streamline information coming from state government.
"This public health emergency requires activation of a centralized COVID-19 Response Command Center for coordination of local first responders and public health officials," said Galloway. "The governor and his office must then provide regular updates to the public on the progression of the outbreak, the state's response, and recommendations from experts."
Concerned about COVID-19?
Sign up now to get the most recent coronavirus headlines and other important local and national news sent to your email inbox daily.