ST. LOUIS — Like the game of hotbox, St. Louis and Kansas City have long been the two major bases to run to in Missouri. The expanding reach of poverty, opioid overdoses and COVID-19 has wiped away some of the space between the urban cores, but the rural divide still endures, particularly on matters of politics and guns.
Missourians need to understand at some point "that the easy access to unlicensed firearms is a contributing factor to the hundreds of Black lives ended and people murdered every year," Kansas City Mayor Quinton Lucas said this week in a telephone interview.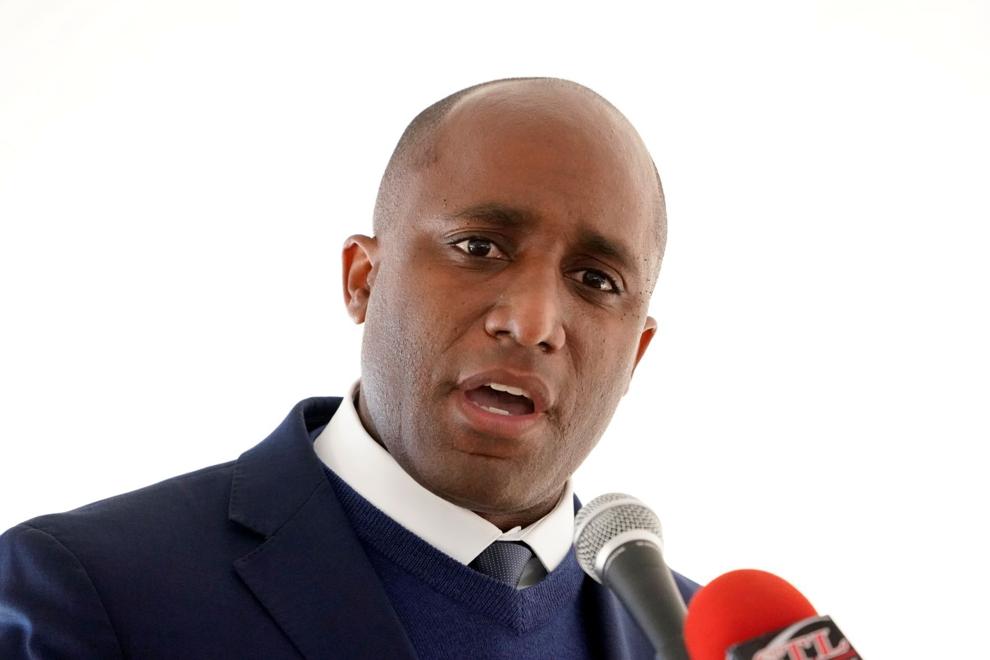 There should be more effort to join forces on that front and others because, he said: "Sometimes when you are pushing a boulder up a hill, having people help you is important."
That is why Lucas is watching the ongoing race for mayor of St. Louis. There are four candidates running. He's pitched in $100 for one of the campaigns.
Lucas said he and Mayor Lyda Krewson, who isn't pursuing reelection, talk on the phone sometimes and that he hopes she considers him a friend. He said they have worked together on "gun responsibility and gun common sense," as well as other issues.
"Whoever the next leader is, I would like to talk to them even more," said Lucas. "We are fighting the same fight on issues of affordable housing, on issues of public safety, on issues of equity. I would love for us to walk into the state Legislature with the same list of priorities every year."
Lucas, 36, a lawyer and former city councilman reared by a single mother, has raised eyebrows during his first year and a half in office by helping make buses free to the public in Kansas City. He's championed tenants of a slumlord that operated there and in St. Louis. And, he said, he's sometimes rubbed people the wrong way — presumably the chamber of commerce — for not being a little quieter about gun deaths.
"I can't do that," he said. "More than 4,000 people have been murdered in my city since I was born. Those are warlike figures. Most of them were Black. Some of them were from my neighborhood where I grew up."
He said he also can get into a little trouble for speaking up for St. Louis, sometimes portrayed as a competitor. But living here while in college left a good impression on him.
"I still love St. Louis," he said. "Its success is important to Missouri. Kansas City can learn from St. Louis. And St. Louis can learn from Kansas City."
He went to Washington University as an undergraduate. He studied political science. He said he likes the walkability of St. Louis. He's impressed by the breadth of higher learning options, including WU, St. Louis University, Harris-Stowe State University, St. Louis Community College and University of Missouri-St. Louis.
"I don't know if St. Louisans appreciate that to the full extent that they should," he said.
He said the economic development of downtown St. Louis happened sooner, but that Kansas City eventually caught up. He said many cities admire Cortex Innovation Community, in the central corridor of St. Louis.
"That said, you can't make it through St. Louis, the city or the county, without seeing how race relations have affected the growth of the region," he said.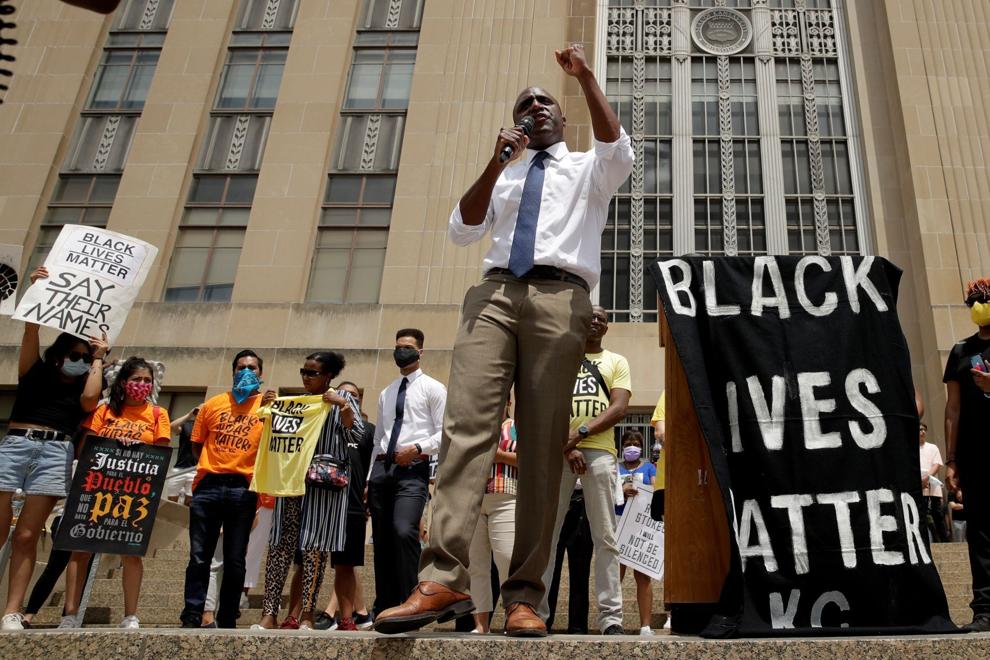 He said protests over the 2014 police shooting of Michael Brown in Ferguson forced the St. Louis region to speak about race relations before Kansas City, which eventually hit a fever pitch last summer following the police killing of George Floyd in Minneapolis.
"Kansas City has that influence from the Great Plains," he said. "We have often been able to look away from our challenges. St. Louis has not been in the same position."
He said Kansas City, with a population of 495,000, seems to have the upper hand in governance.
"St. Louis politics are more difficult, it appears, than they are in Kansas City," he said. "We have been lucky enough usually to get more united in governing. Not that I don't have a lot of challenges sometimes."
Out of the four candidates for mayor of St. Louis — Aldermanic President Lewis Reed, Treasurer Tishaura Jones, Alderman Cara Spencer and utility executive Andrew Jones Jr. — Lucas endorsed Tishaura Jones.
Jones, 48, who grew up close to politics in north St. Louis, overcame a bankruptcy in her 20s to later be city treasurer; she's now in her third term. In 2017, she garnered support across the city and nearly beat Krewson in the Democratic primary for mayor.
If elected this time around, she said she would lean on her relationships with leaders in places like Kansas City that have done a better job of quickly responding to the same challenges as St. Louis. Others who've contributed to her campaign include Lee Harris, mayor of Shelby County, Tennessee, which includes Memphis, and Karen Freeman-Wilson, the former mayor of Gary, Indiana.
Lucas said he based his decision to support Tishaura Jones on experience working with her on municipal issues. He said he was impressed by her "devotion to the poorest" and her work "as it relates to equity."
He didn't know the other candidates. Regardless of who wins, he said, he would be excited to work with the next mayor of St. Louis.
"It is imperative for us to do so," he said.