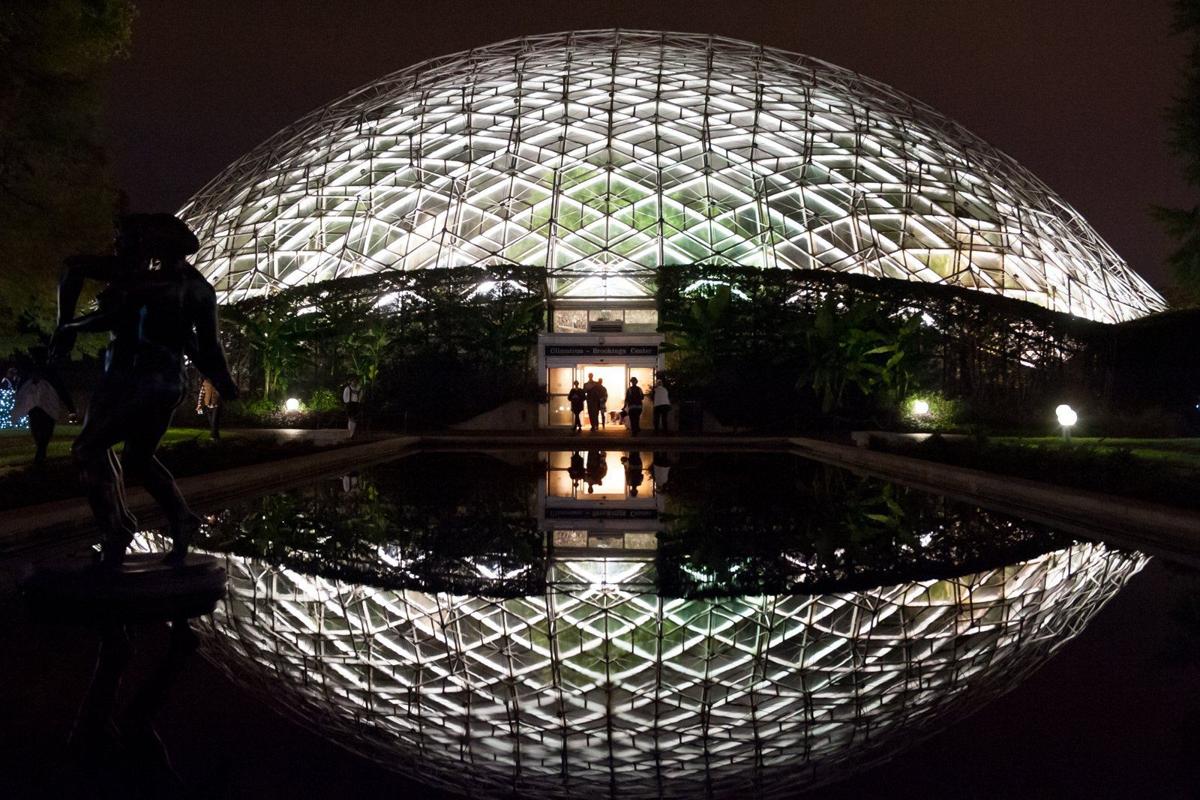 CLAYTON • The Zoo Museum District may end its detailed financial examination of each of the region's five taxpayer-funded cultural institutions.
The board discussed on Tuesday — the first meeting without one of its most vociferous critics — moving to a new system that instead examines processes and procedures at each institution.
At the same meeting, the board received the fifth and last of its audit reports, this time of the Missouri Botanical Garden.
The 175-page report, by accounting firm Kerber, Eck & Braeckel, was revealing. It detailed, for instance, more than $195,000 over 18 months in senior management travel expenses, including almost $50,000 spent by garden President Peter Wyse Jackson.
It also showed that Wyse Jackson's salary increased by 9 percent to about $350,000 in 2015, as did the salaries of many garden executives.
Still, the report was largely uncritical of the institution. It recommended a dozen procedural fixes.
The district, which oversees disbursement of $70 million in tax dollars to the five institutions, made waves when it began this round of auditor's examinations.
The first, of the St. Louis Science Center in 2011, revealed five-figure executive bonuses and a bevy of vice presidents. The second, of the Missouri History Museum in 2012, uncovered a million-dollar land deal between the museum and a former board member, ex-Mayor Freeman Bosley Jr., as well as more than $500,000 worth of vacation-day buyback for former museum president Robert Archibald.
Tom Campbell, the newly elected Zoo Museum District board president, said the Botanical Garden report may be the last, for now.
"We've done all five," Campbell said. "To start over and replicate it probably isn't the best use of tax dollars."
The board instead discussed more of a yearly "standards test" for each institution, Campbell said. An auditing firm could do them in a week or a week-and-a-half instead of the months it sometimes took for the more detailed examinations.
But Charlie Valier, a former board member, was cynical.
It doesn't sound like this new procedure would have uncovered the History Museum land deal, Valier said, or the Science Center executive pay.
"I believe that the intention is to take the ZMD back to simply meeting once a year at each of the subdistricts and authorizing the tax rate," Valier said. "It becomes a benign commission."
Still, Valier was happy with his tenure. "We exposed a severe problem at the History Museum and we enacted a pretty good code of ethics," he said. "What happens in the future with that remains to be seen."