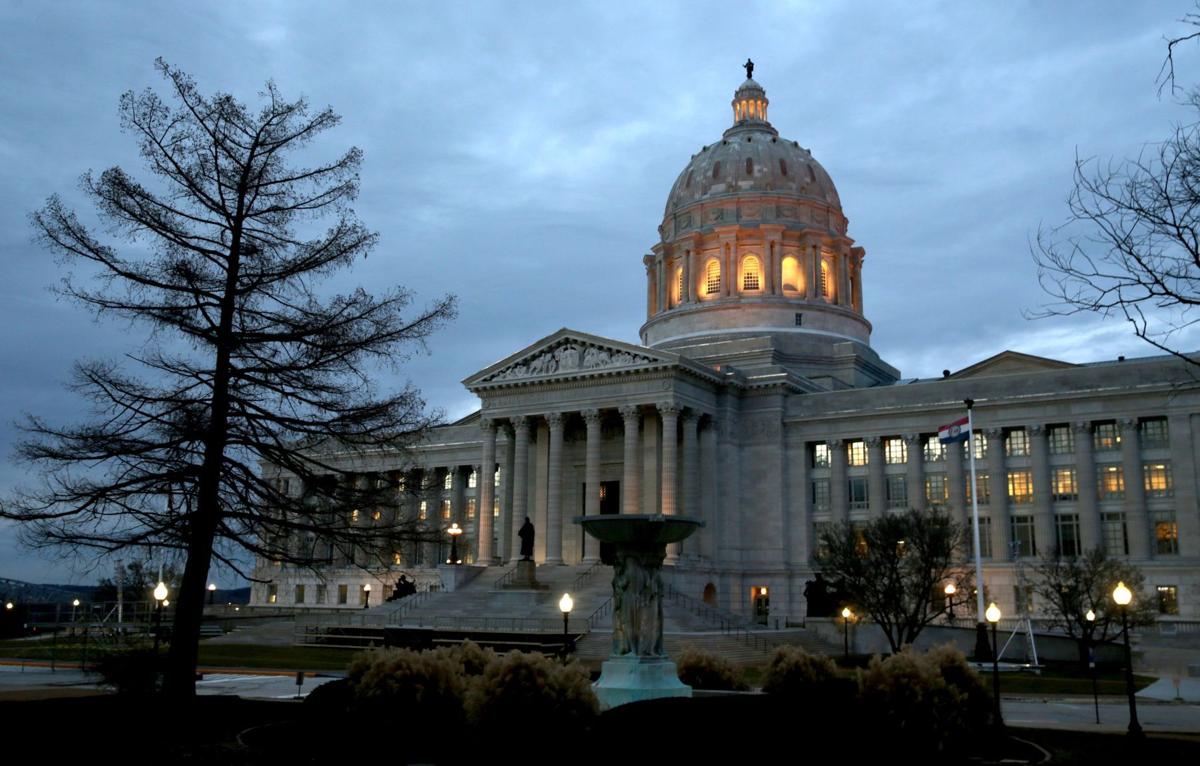 JEFFERSON CITY — Missouri foster and adoptive parents are a step closer to receiving more state financial support.
A House committee on Tuesday advanced two proposals, one providing a tax deduction for fostering and the other expanding a tax credit for adoption expenses.
Adopted out of foster care as a child, new Missouri House Speaker Rob Vescovo, R-Arnold, last week mentioned strengthening the state's support for foster and adoptive parents as a major priority during his opening speech to fellow lawmakers.
"I just want to make sure that everybody remembers we are talking about children. These children are Missouri children. They are our responsibility," said Kelly Schultz of the Office of Child Advocate.
Schultz shared photos of children waiting for adoption with committee members to remind them that real children could be affected by their decisions.
The Committee on Children and Families ultimately approved both proposals unanimously, with one member absent.
If approved by the full House and Senate, House Bill 429, sponsored by Rep. Hannah Kelly, R-Mountain Grove, would create a tax deduction for expenses involved in caring for foster children.
Taxpayers who fostered a child for at least six months would be eligible to claim up to $2,500 in deductions, or $5,000 if married and filing jointly.
Those who fostered a child for less than six months would be eligible for a portion of the deduction.
There are more than 13,800 children currently in foster or relative home placements in Missouri, according to a fiscal analysis of Kelly's proposal. A foster parent for two years, Kelly said she closed her own foster care license recently because she doesn't want to personally benefit from the bill.
She described the sudden expenses foster parents face, such as equipping multiple children to begin school, buying additional beds or paying for braces. "My intent here is to help these families," she said.
Some committee members asked about the mechanism of the support.
Rep. Keri Ingle, D-Lee's Summit, wondered why Kelly chose to propose a tax deduction rather than increasing payments foster parents already receive.
Rep. Brenda Shields, R-St. Joseph, expressed concern that it might be difficult for families to track numerous small receipts for foster child spending. "We've put a lot of burden on these foster parents to be able to show their expenses up to that $2,500 or $5,000 amount," she said.
Kelly said she felt a tax deduction was easier to predict and therefore more fiscally responsible compared to other options.
Kelly is also the sponsor of House Bill 430, which would expand a tax credit available to offset adoption expenses.
The tax credit is currently available for Missourians who adopt special needs children who are residents or wards of residents of Missouri. Kelly's proposal would open the credit to those who adopt any children.
It would provide up to $10,000 to cover expenses such as adoption fees, court costs and attorney fees, and could also be claimed by businesses that fund adoption expenses for employees.
The current tax credit is capped at $2 million total, but Kelly said it is underused, with less than $30,000 distributed last year.
Both proposals would go into effect at the beginning of 2022.