CLAYTON — A top St. Louis County police commander who had been assigned to help reform the county jail after a series of inmate deaths last year issued a damning report last November pointing to "overarching deficiencies" at the jail that appear to be plaguing the facility to this day.
Lt. Col. Troy Doyle said he submitted the report to County Executive Sam Page's staff as he returned to the police department around Thanksgiving, when Page hired a jail director.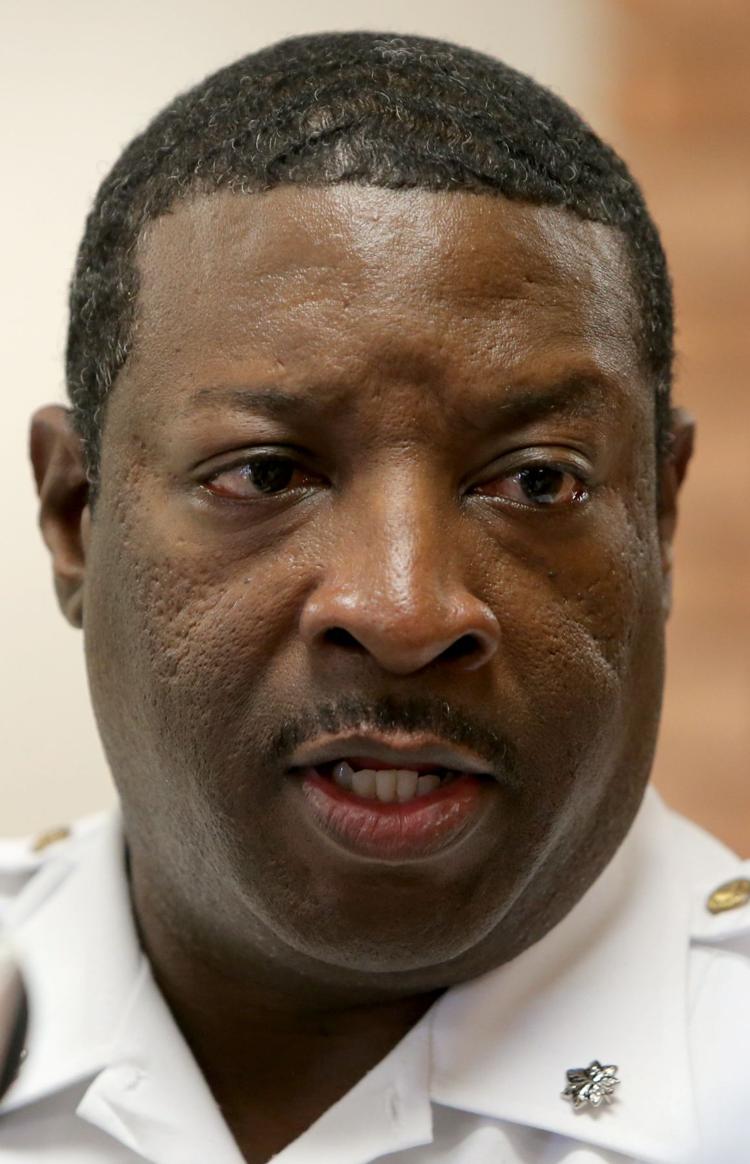 But that appointee, Raul Banasco, lasted just nine months on the job before resigning on Aug. 26 amid an outcry from jail staff that he had created a toxic work environment and an allegation that he had inappropriately touched a corrections officer and promoted him after the officer complained. Some jail observers said Banasco had run up against a cabal of jail employees resisting change.
At a County Council hearing Tuesday to discuss problems at the jail, Doyle told council members it appeared the problems he identified had not been addressed and that he hoped the council's involvement would "be the start of putting us on the right path" to prevent breakdowns that could lead to more deaths.
Doyle said it wasn't clear what happened with his report after Banasco's hiring, saying the transition was "pretty much a clean break." He said Banasco, who came to town with an extensive resume and national recognition for jail administration, never consulted him.
A board of jail advisers appointed by Page has since asked for an independent investigation of the jail — something the county executive said he supported. The chairman of that board, the Rev. Phillip Duvall, also asked the council on Tuesday to issue subpoenas and launch an inquiry of its own.
The report, obtained by the Post-Dispatch on Tuesday, found the jail had inadequate or non-existent policies and procedures, lacked long-term strategic planning and operated with an approach of "putting out fires" each day. It found low morale and "a toxic blend" of bickering and lack of cooperation pervaded the work atmosphere.
And the report found employees frequently violated the chain of command and made supervisory decisions outside of their jobs and that training was lacking.
Allegations of those same problems appear to persist a year later, in the aftermath of Banasco's departure. Letters submitted to county leaders said Banasco had managed through bullying and intimidation and used promotions and discipline to manipulate his staff.
But Tony Weaver Sr., a change manager assigned by Page to the jail who worked closely with Banasco, told council members earlier this month the jail was in "total chaos" while Banasco's enemies sought to reassert their control and that a possible sick-out by officers could leave the facility dangerously understaffed if officials did not put an outsider in charge.
After the hearing, the jail's interim director, Darby Howard, said he was stepping down. But Howard told the council on Tuesday that he would remain in charge of the jail until someone else could be found for the job.
Earlier this month, Doyle told the council he had a lengthy statement he wanted to read about the jail deficiencies he had identified, but the county's chief lawyer advised him not to talk about matters that could become part of lawsuits or investigations.
Doyle spoke more freely at a subsequent council hearing on Tuesday and said he was "shocked" to learn council members never got his report.
Doyle said it appeared many of the problems he had found in the jail were never addressed. He said he had recommended an outside investigation of the jail in April 2019, but that the Page administration instead wanted the jail to undergo an accrediting process that Doyle said did not probe very deeply for problems.
A representative for Page could not immediately be reached Tuesday.
Doyle and the Page administration are at odds for other reasons. Doyle is accusing the county of racial discrimination and retaliation after the Board of Police Commissioners passed him up for police chief earlier this year. Doyle said Page told him several times he was Page's pick for chief but that "powerful people with a lot of money" said they didn't want him to become chief because he is Black. His complaint at the Equal Employment Opportunity Commission is pending.
The county's chief lawyer has accused Doyle's lawyer of trying to extort $3.5 million from the county by trying to resolve the case quietly so it did not interfere with Page's campaign for county executive.
Get Election 2020 & Politics updates in your inbox!
Keep up on the latest in national and local politics as Election 2020 comes into focus.