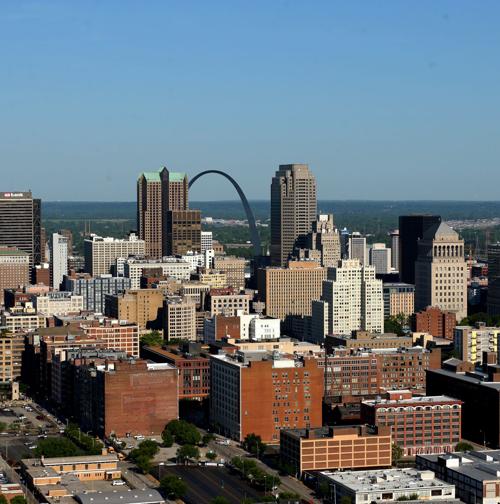 ST. LOUIS — State Auditor Nicole Galloway, in an audit report released Thursday, criticized the city's use of tax-increment financing incentives for developers, saying that projects over the years had been approved without a clearly defined evaluation process.
In another finding, Galloway complained that city officials make their TIF decisions without defined goals or strategic preferences on locations. She said about 52% of TIF projects covered by the audit were in four central-corridor wards with the highest assessed property values.
"TIFs can serve as a tool to help revitalize areas of our communities that badly need it," Galloway said in a statement accompanying the audit of the city's management of TIFs.
"But strong guidelines and policies that control costs, provide transparency and demonstrate need are necessary to protect taxpayers."
City officials in response noted that the city in 2016 began an improved system of evaluating developments for potential TIFs and other tax incentive subsidies.
Most TIF projects reviewed by Galloway's office predate that system, Linda Martinez, deputy mayor for development, said in a response attached to the audit. Galloway acknowledged the city's new evaluation process but said additional improvement is needed.
Martinez in her response said while the city welcomes constructive criticism, several findings are policy proposals not required by state law or that "reflect a simple difference of opinion regarding best practices or policies."
Regarding location, Martinez said TIFs — in which a portion of new tax revenue generated by a development helps fund some project-related expenses — are most useful for larger commercial and mixed-use projects that increase density and generate significant taxes.
"Most of these projects, by their very nature, are located in or adjacent to the City's central corridor and may not be appropriate or viable in lower density areas," she said.
She said other tax incentives, such as property tax abatement and some tax credit programs, are more useful for residential and lower density projects common in other parts of the city.
Martinez said while the city has policies for TIF projects that express goals and preferences, they also allow the city TIF commission and Board of Aldermen to consider a project's individual merits. Flexibility is needed to consider differences in locations, uses and redevelopment costs, she said.
Galloway gave the city's TIF management a grade of "fair," the second lowest of four used by her office.
The audit generally covered the fiscal year ending in June 2018. Auditors reviewed 109 active TIF projects approved as far back as 1999 for which about $658 million in incentives had been awarded. Thirteen were analyzed in more detail.
Galloway also recommended that the city and its development arm, St. Louis Development Corp., put an overall limit on its use of TIFs. She said such a limit would likely ensure that officials would approve the projects with the most benefit to the city.
City officials "strenuously" disagree, Martinez said. She said reviewing the potential benefits to the city of each proposal is preferable to placing an "artificial cap on worthwhile projects."
Galloway, who is the Democratic nominee for governor, also criticized the fees paid to SLDC by developers getting TIFs, saying it creates the appearance of a conflict of interest.
She said the fee structure provides SLDC a financial incentive to approve as many projects as possible although she said auditors found no evidence to believe any were approved for that reason.
Martinez said charging developers such fees is appropriate because of the significant cost of reviewing and administering projects although the city has placed caps on fees for very large TIF-aided development.
Daily updates on the latest news in the St. Louis business community.