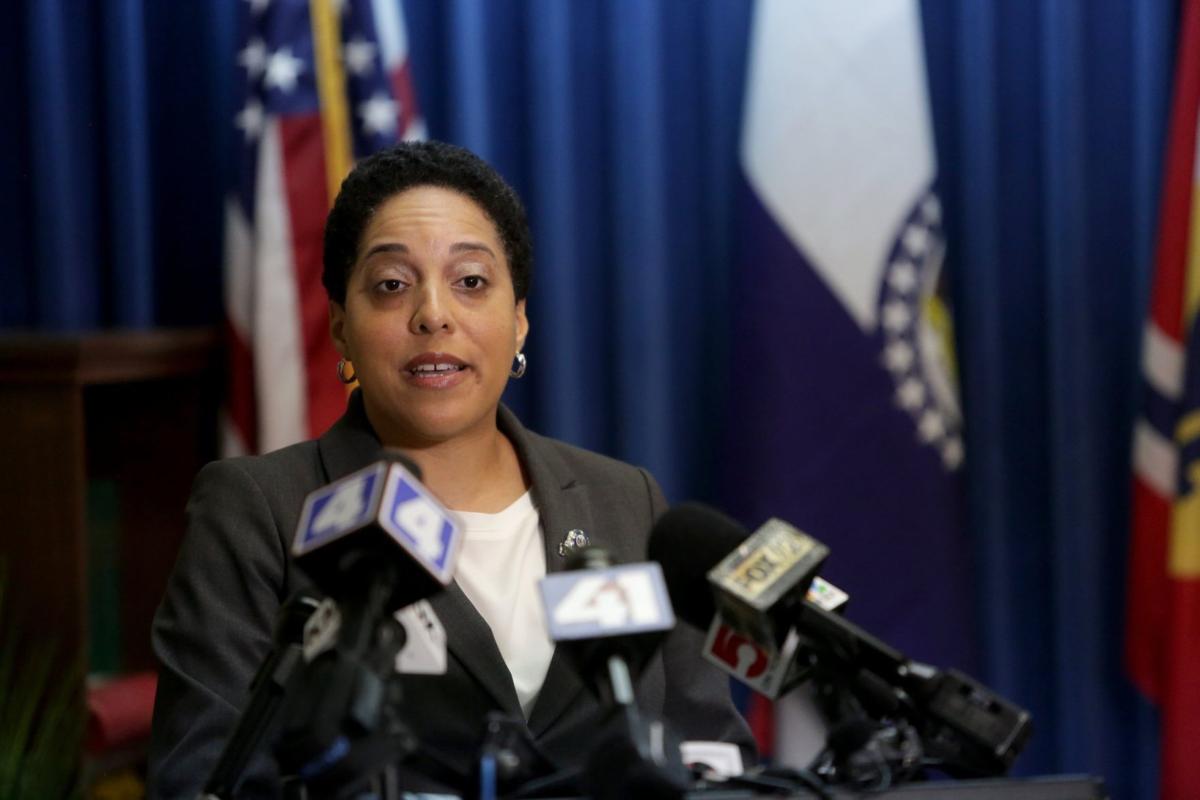 JEFFERSON CITY • Missouri ethics regulators fined St. Louis Circuit Attorney Kim Gardner $63,009 after officials said she used campaign funds for personal expenses and failed to accurately report numerous contributions and expenditures.
Gardner will have to pay only $6,314 to the agency if she cuts a check within 45 days, however, according to a consent order she signed on Dec. 28 with the Missouri Ethics Commission.
Gardner, a Democrat, said Wednesday in a news release that she had already paid the fine and blamed the commission's interest on a Republican political operative who filed a complaint earlier this year.
From 2013 to 2017, Gardner was a state representative. She became St. Louis circuit attorney in 2017. Last year, she prosecuted then-Gov. Eric Greitens, a Republican, on charges of felony invasion of privacy and computer tampering.
Between April 2015 and July 2016, according to a 25-page consent order published Wednesday, Gardner used $2,855 in campaign funds to pay for housing costs. The order says the Missouri House reimbursed Gardner for the same costs.
The commission also said that, among other infractions, Gardner had failed to accurately report numerous contributions and expenditures.
A news release from Gardner describes the infractions as "clerical in nature" and says that "upon disclosure, all such issues have been properly addressed." "I will not allow this to serve as a distraction to the important work required to make our city a safer and more just place for everyone," Gardner said in a statement.
Kurt Erickson and Joel Currier of the Post-Dispatch contributed to this report.
---
Editor's note: This article has been revised to remove unrelated information about housing expenses of other lawmakers.
Get Election 2020 & Politics updates in your inbox!
Keep up on the latest in national and local politics as Election 2020 comes into focus.