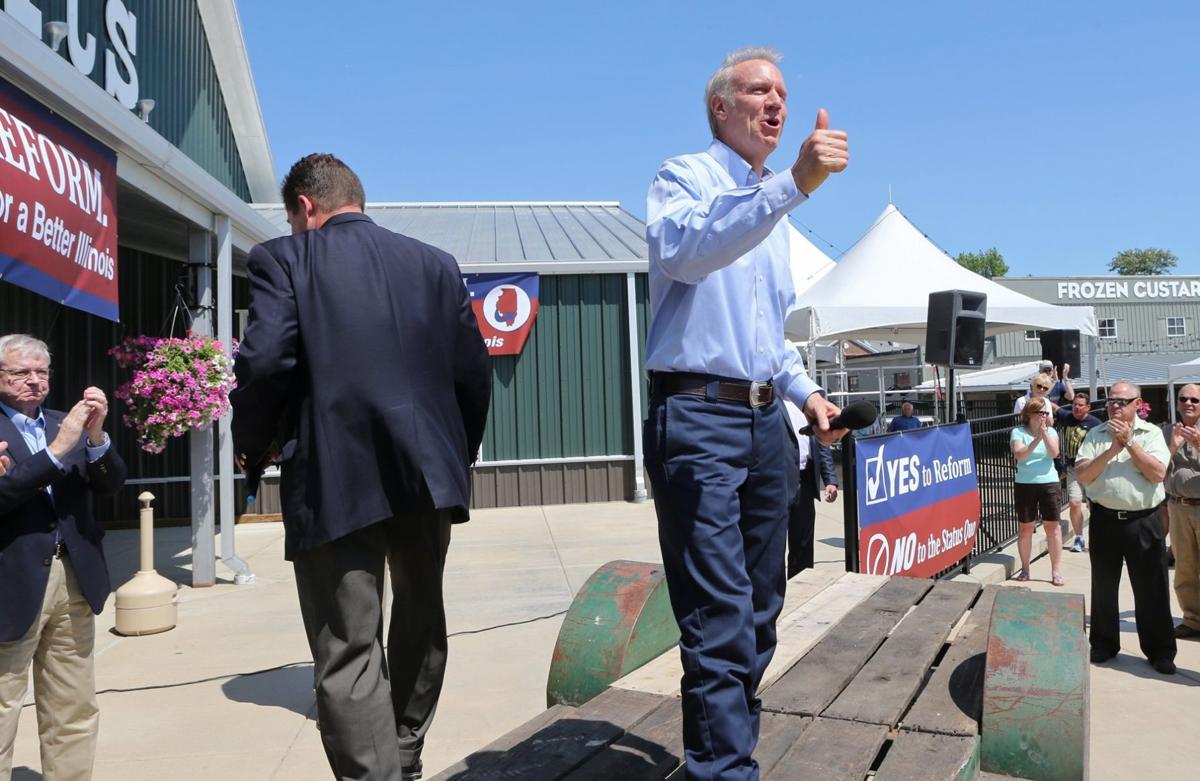 WASHINGTON • The Republican primary in Illinois' 15th Congressional District just warmed up a little, with the well-financed national group Club For Growth's Political Action Committee endorsing Rep. John Shimkus's challenger, state Sen. Kyle McCarter.
The group Wednesday cited Shimkus's support of reauthorizing the Export-Import Bank and his vote for the year-end budget deal forged by outgoing Speaker John Boehner, the new House Speaker Paul Ryan, and President Barack Obama, as two reasons why it was opposing Shimkus. In a statement announcing the endorsement of McCarter, the group also criticized Shimkus for breaking a term-limit pledge he made when first elected in 1996.
Club for Growth President David McIntosh said that McCarter "Has a proven record as a principled conservative."
 "Kyle McCarter has a proven track record as a principled fiscal conservative," said Club for Growth President David McIntosh.
The Club for Growth PAC has been a powerful player in GOP primaries, where it often supports candidates against incumbents it considers not conservative enough.
In 2014, according to an analysis by the Center for Responsive Politics, the Club for Growth PAC donated almost $3.5 million to candidates or other political committees. But it spent more than $8.5 million on advertising and other political activity, more than $5 million of that against Republicans, according to the analysis.
The Shimkus-McCarter March 15 showdown is an early indicator of how deeply anti-incumbency runs across the country in 2016. Former House Majority Leader Eric Cantor's defeat in a 2014 Virginia Republican primary shocked many.
Shimkus, R-Collinsville, has indicated he'll aggressively campaign to keep his seat. When asked about McCarter's criticism of his vote for the budget deal in December, Shimkus told reporters that McCarter should pay attention to the budget problems between the Illinois legislature and Gov. Bruce Rauner. Shimkus's campaign tried to portray the Club for Growth as outsiders meddling in Illinoisan's politics. 
"It's disappointing that an outside group that targets conservative Republicans is attacking Congressman Shimkus, the true conservative in this race," Shimkus spokesman Steve Tomaszewski said Wednesday.
He said Shimkus "has a proven conservative record of voting to repeal Obamacare, protect our Second Amendment rights, secure our borders, eliminate wasteful government spending and protect the life of the unborn."