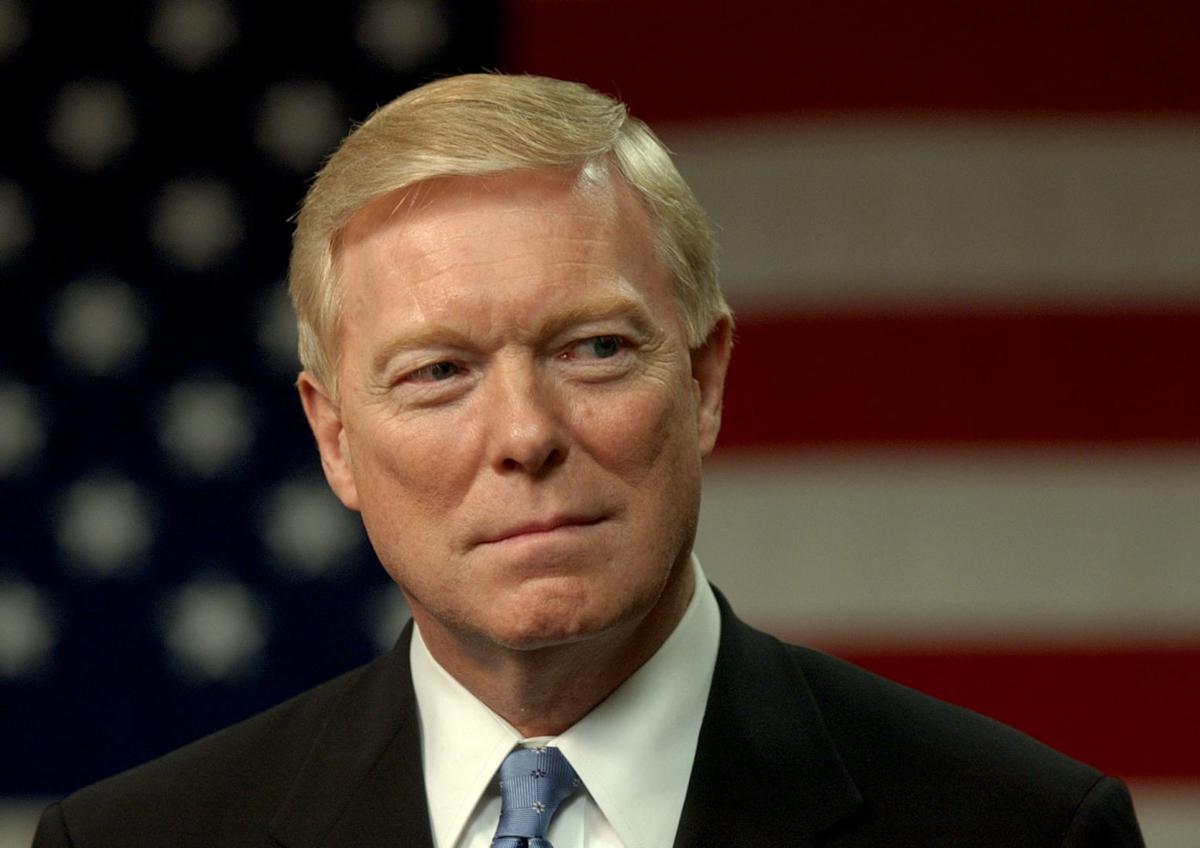 WASHINGTON • Former Democratic House Leader Dick Gephardt says attention focused on New York's young congresswoman has shortchanged equally compelling stories of newly elected Democrats from more moderate congressional districts.
Green New Deal author Alexandria Ocasio-Cortez's star power is largely a creation of the media and Republicans, he said in an interview Tuesday with the Post-Dispatch.
"I am thinking that probably the attention she is getting is a convenient partnership between the media, who kind of likes celebrities, and the Republicans, who want a target," Gephardt, who represented St. Louis in Congress for 28 years, said. "(Democrats) had a lot of people elected the last election who were from moderate districts. In fact a lot of them were women, and many of them were former military."
A total of 35 Democratic women were elected to their first terms in 2018, boosting the number of women serving in the House to a record 102 — 89 Democrats and 13 Republicans.
Several of the first-term Democratic women in the House, as Gephardt said, have substantial military or national security experience and come from the moderate districts that Democrats turned from Republican control to take over the majority in the House.
"You don't hear much from them; they don't get any attention," Gephardt said. "I gotta tell you, I am disappointed in the media in not giving the other people the attention they deserve. They are there, too. They have an equal vote to hers, and to everybody else, and they have got different views. But they never get any ink."
Ocasio-Cortez, a Democrat from the Bronx, campaigned for Cori Bush, who challenged incumbent Rep. William Lacy Clay, D-University City, in last year's Missouri primaries. Leaked reports from closed Democratic caucus meetings last week said Ocasio-Cortez has threatened to recruit primary challengers to Democrats in the House who stray from party-line votes in 2020.
"I gotta tell you, I am not impressed with Democrats trying to beat Democrats," Gephardt said. "It doesn't make sense to me. We have enough trouble trying to win elections against Republicans. That is counterproductive."
Ocasio-Cortez has been a point person pushing the Democrats' Green New Deal, an ambitious plan she authored to move the U.S. off greenhouse gases. When it was announced last week, she stood at a podium surrounded by veteran Democrats in the House and Senate who signed onto the blueprint.
But Republicans have attacked the Green New Deal as costly and unworkable and full of ideas that ignore the realities of non-urban districts. Seizing on a report by a former director of the Congressional Budget Office that said the plan could cost $93 trillion, Republican senators on Tuesday said it would cost the average American household $60,000 a year if it became law.
Sen. Joni Ernst, R-Iowa, called it the "raw new deal" and said it was aimed at people living in big cities who can walk a block for a bagel, neglecting farmers in her state who drive big combines and ship the product in that bagel to market in bulk.
Gephardt, 78, is a lobbyist who is working with electric-vehicle manufacturer Henrik Fisker to site and open a new factory in the United States that aims to make 250,000 electrically powered SUVs annually, at a cost of less than $40,000 each.
Gephardt is also working on a broader initiative to combine economic incentives with regulatory goals to convert the economy to electrically powered vehicles. He said that, "as usual," the private sector is ahead of government in moving the U.S. away from a carbon-based economy.
"I think the Green New Deal is aspirational," Gephardt told the Post-Dispatch. "I don't think it is entirely practical. But there is a lot going on already that moves us toward a carbon-free society or country, and electrification of vehicles, I think, is a really important part of this."