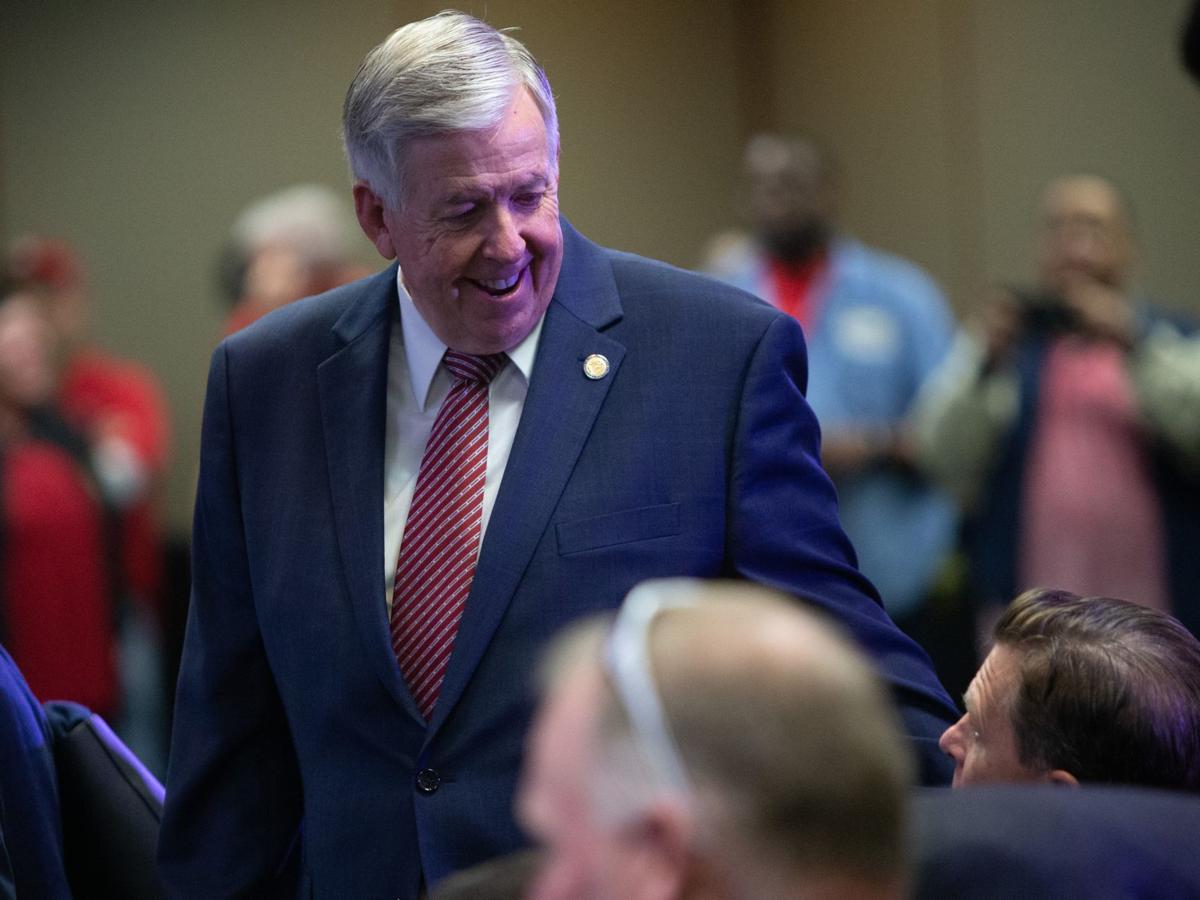 JEFFERSON CITY — Missouri will continue to resettle refugees, Gov. Mike Parson said in a letter Monday to the U.S. State Department.
The letter by Parson came months after President Donald Trump issued an executive order giving governors the option to refuse to accept refugees. The order put some Republican governors like Parson in a tough position, weighing input from immigration hard-liners against efforts by faith-based groups and others to keep states' doors open.
The executive order requires governors to state publicly whether their states will continue to accept refugees.
As of Dec. 22, more than 30 governors had agreed to accept refugees, but about a dozen Republican governors — including Parson — had stayed silent. They faced a Jan. 21 decision deadline so resettlement agencies could secure federal funding in time to plan where to place refugees. No governor had chosen to shut out refugees.
"Missouri has a long and rich history of immigration, dating back to America's earliest explorers, fur traders, and missionaries," Parson said in his letter to Secretary of State Mike Pompeo. "Today, Missouri's population includes thousands of refugees who have become vital members of our communities."
He said 18,000 refugees from 45 countries had been resettled in Missouri since 2002.
Parson said Monday the state would "continue to work hard to ensure refugees become a thriving part of our communities, and I am confident this demonstration of compassion will mark the first step in these immigrants becoming patriotic and productive fellow Americans."
Trump issued the order in September after slashing the number of refugees to be allowed into the United States in 2020 to a historic low of 18,000. The reduction is part of the administration's efforts to reduce legal and illegal immigration.
Parson said five agencies work to resettle refugees in St. Louis, Kansas City, Springfield and Columbia.
"These groups do an excellent job of transitioning newly settled populations, ensuring they are educated, trained and prepared to assimilate into their community," Parson said.
The International Institute of St. Louis, which helps resettle refugees, cheered Parson's letter. The organization, on its website, had urged people to write to Parson asking him to continue resettlement in Missouri.
"We are incredibly excited and gratified to learn that Missouri will remain a welcoming state for refugees from war-torn countries around the world since Governor Parson has given consent for continued resettlement," Anna Crosslin, president and CEO of the organization, said in a statement.
"Refugees are important assets to our communities, culturally and economically," she said. "With the right kind of resettlement assistance from agencies and our faith communities, these newcomers quickly become workers, shop owners, neighbors and friends."
Crosslin estimated as many as 500 refugees could arrive in Missouri in 2020, mostly in St. Louis and Kansas City.
The institute said people can help refugees settle in several ways: organizing community welcoming events in coordination with resettlement agencies, supporting refugee-owned businesses, and volunteering with resettlement agencies.
In 2015, at least 30 governors raised concerns about resettling refugees from Syria after terrorist attacks in Paris, even though the governors did not have the authority at the time to stop resettlement.
At the time, then-Gov. Jay Nixon, a Democrat, said Missouri wouldn't challenge the administration of President Barack Obama, which had plans to resettle thousands of Syrian refugees who had fled the country's civil war.
"Everybody's on edge, in the whole world," following the spate of terrorist attacks, Nixon said at the time. "… But being on edge doesn't mean we should change our basic values."