JEFFERSON CITY • In his first State of the State address, Gov. Mike Parson proposed on Wednesday raises for state workers, a new bonding scheme to fix scores of bridges, $61 million in new money for K-12 education and no change in funding for higher education.
The nearly $30 billion budget for fiscal year 2020, which starts July 1, assumes a 2 percent increase in revenue next budget year.
Parson, a Republican who became governor on June 1 after the resignation of scandal-plagued Eric Greitens, focused primarily on workforce development and infrastructure spending.
"I stand before you today to share a vision — a vision that will chart Missouri's future into the next decade," Parson told lawmakers. "Missouri is dear to my heart, and by working together, we can protect and build a Missouri that is successful for the next generation."
"When we try to make everything a priority, the fact is nothing is truly a priority," Parson said. "So let me be crystal clear: Cultivating and training our workforce for high-demand jobs and investing in critical infrastructure are the priorities we must address this session."
Parson plans to set aside nearly $117 million for "future budget emergencies," something the state has not done for several years, officials said.
The proposed spending plan calls for no new taxes and no additional revenue from collecting online sales taxes or expanding gambling. The governor largely relies on a reduction in health care spending for the poor to help finance his new programs.
In all, the state's Medicaid-funded managed care programs saw an estimated $50 million drop after 100,000 people left the rolls, said budget chief Dan Haug, who attributed the decrease to an improving economy.
Parson's budget also includes cutting 430 government positions through attrition.
Republican leaders in the House and Senate sounded a positive note about the proposal but warned that the Legislature would still have to sign off on the plan.
"That's something we're just going to have to see the details of and really dig down into that," House Speaker Elijah Haahr, R-Springfield, said.
"We're going to have plenty to talk about," Senate President Pro Tem Dave Schatz, R-Sullivan, said.
Democrats expressed concern that previous GOP tax cuts approved last year and in 2014 would eventually force the state to cut important programs.
"I don't want to sound the alarm bells, but it's probably time to start doing it," said Rep. Kip Kendrick, D-Columbia, who is the ranking minority member on the House Budget Committee.
Among the biggest changes in the $30 billion spending blueprint will come at the Missouri Department of Corrections, which has been plagued by high staff turnover and low pay.
"As governor, I am not interested in building more prisons," Parson said to a bipartisan standing ovation.
After a riot in September at the maximum-security Crossroads Correctional Facility in Cameron, Parson will close the prison and move the inmates to the nearby Western Missouri Correctional Facility.
The move will save $15 million and reduce the number of correctional officers needed across the state. Parson said the consolidation would require no layoffs.
The proposal has support from Democratic lawmakers who have complained about conditions at Crossroads for years. "I think consolidation is a good thing," Rep. Brandon Ellington, D-Kansas City, said.
The prison budget also calls for an additional $1 million for the second year of a pilot program designed to reduce recidivism. Last year, despite a study saying the state needed to spend $189 million or face the prospect of building new prisons, the program was launched with $5 million in three counties.
Parson also called for $30 million for a 3 percent cost-of-living salary adjustment for state workers. The raise would take effect on Jan. 1, 2020.
He also wants an additional $61.4 million for K-12 education, fully funding the state's foundation formula for education spending. Parson is proposing to keep core funding for state colleges and universities constant, as opposed to Greitens, who proposed last year slashing $68 million in higher education funding.
Parson also proposed directing an additional $10 million to school transportation reimbursement costs. The issue has come into focus because the state has for years weaned school districts off of state transportation funding, prompting school districts to defer maintenance on their buses and devote more local funds to transportation.
The spending plan also attempts to address a $1.5 billion backlog of maintenance projects at the state's colleges and universities. But the $20 million set aside to help repair crumbling infrastructure will probably mean the state's four-year institutions will see only about $2 million.
The governor also announced a $22 million program to get people into new, high-demand jobs more quickly.
Adults over the age of 25, with a household income of less than $80,000, could qualify for 100 percent tuition reimbursement to learn new skills in job fields such as nursing.
"This will open the doors for Missourians to have opportunities to earn more money for their hard work," Parson said.
Missouri Department of Higher Education Commissioner Zora Mulligan said the program could put as many as 16,000 students into vocational schools.
After voters turned down raising the gas tax by 10 cents in November, Parson was left to propose a much smaller road and bridge repair program.
The budget calls for using bond proceeds worth $351 million to repair an estimated 250 smaller bridges across the state.
The afternoon address was his second speech to a joint session of the Legislature. In June, the Republican made subtle jabs at Greitens, whose meteoric rise and abrasive tactics rankled Republicans and Democrats alike.
"We serve the people and the state of Missouri — not the other way around," Parson told lawmakers at the time.
Unlike Greitens, who marketed himself as a "conservative outsider," Parson was a legislator — first in the House, then in the Senate — for more than a decade before being elected lieutenant governor in 2016.
Senate Minority Leader Gina Walsh, D-Bellefontaine Neighbors, said in a speech recorded prior to Parson's address that she hoped the problems related to Greitens' "personal ambition and partisan politics" were "behind us" with Parson's elevation.
"But simply being better than Eric Greitens is too low a bar to set for any of our leaders, too low for the kind of change we need," Walsh said.
She said the GOP in general had backed policies that "deny too many Missourians basic health care," policies that undermine unions and "turn our tax code upside down so that the middle class gets squeezed."
She also warned Republicans not to "weaken or repeal" policies voters enacted at the ballot box. Last year, voters backed an increase to the minimum wage, the so-called "Clean Missouri" ethics package, and access to medical marijuana. They also repealed GOP-backed "right to work" legislation.
She said her colleagues should focus on education funding, increasing money devoted to school transportation, higher education job training and strengthening the state's safety net for those with mental health issues.
Missouri governor outlines budget in State of the State speech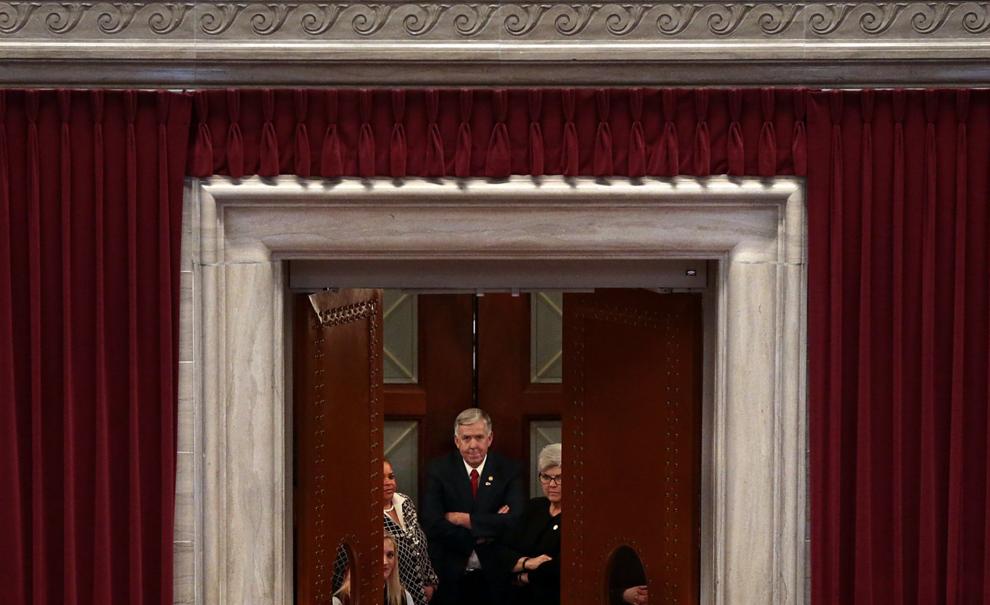 Missouri governor outlines budget in State of the State speech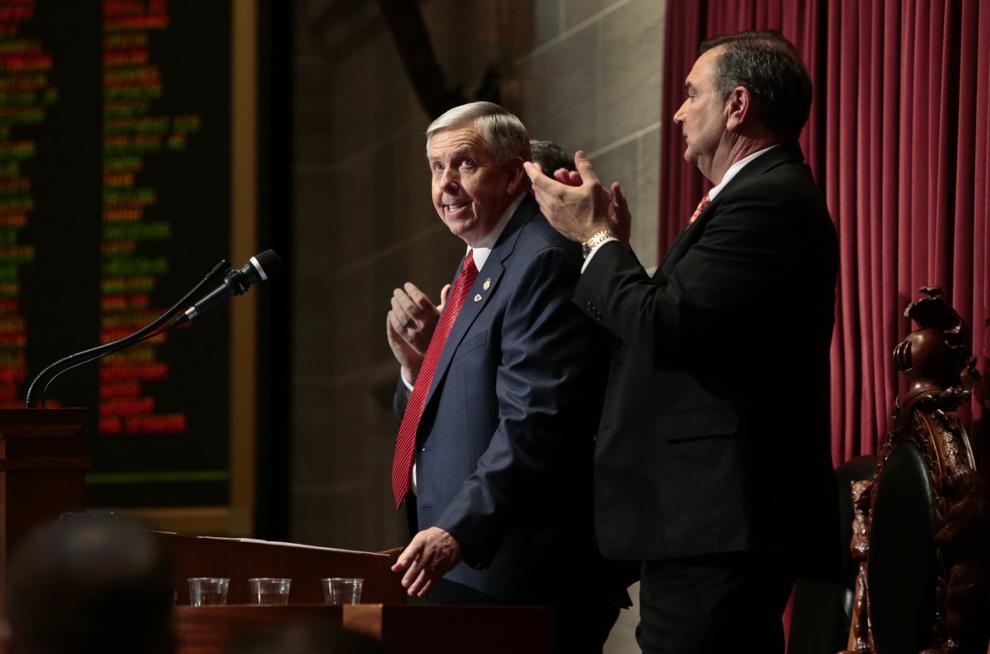 Missouri governor outlines budget in State of the State speech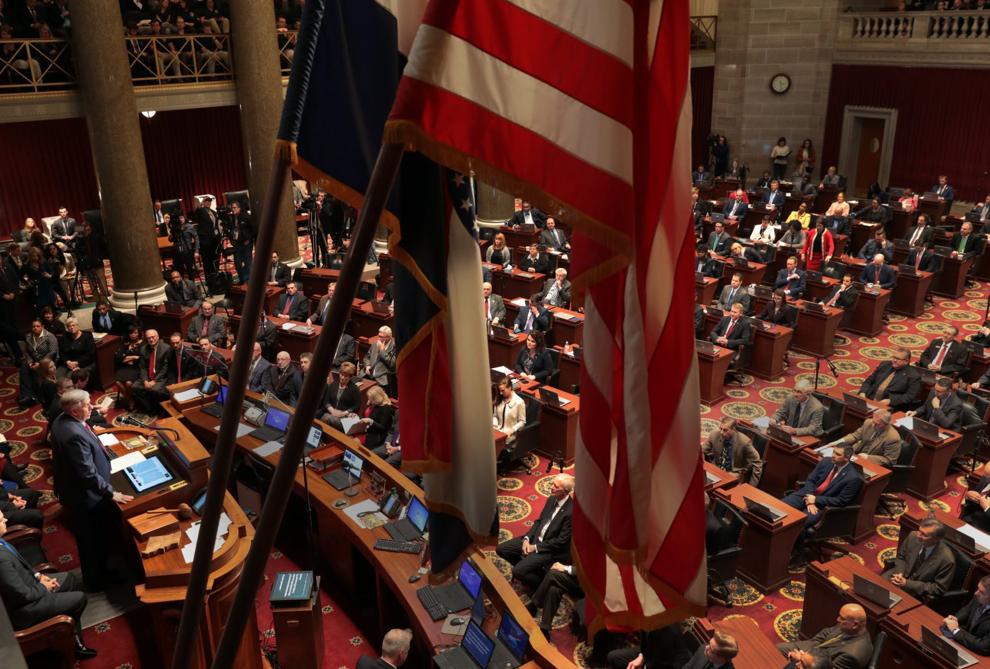 Missouri governor outlines budget in State of the State speech
Missouri governor outlines budget in State of the State speech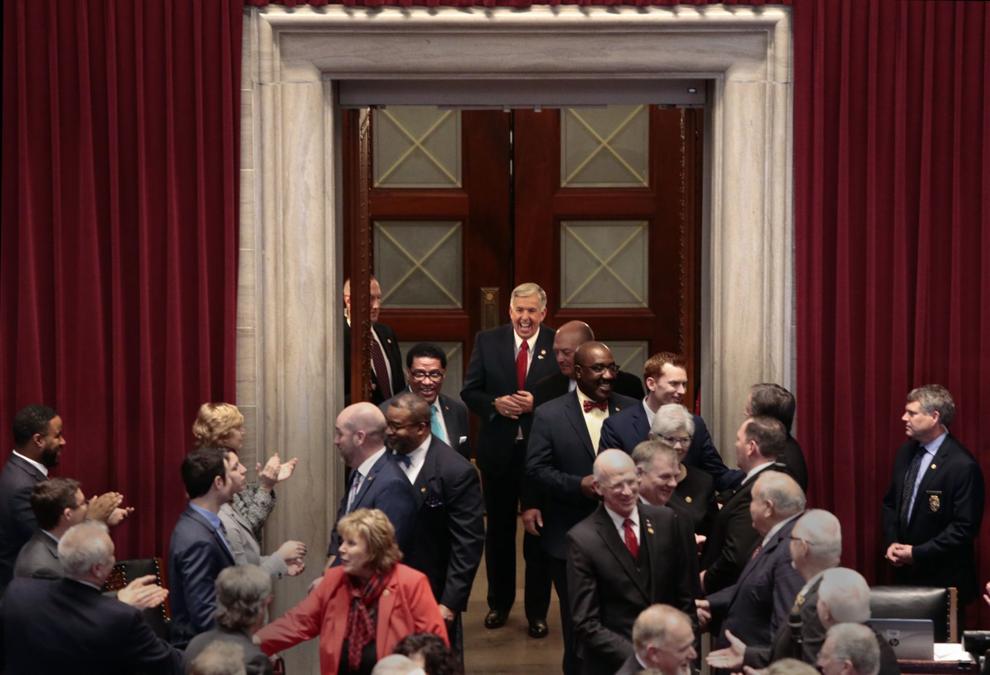 Missouri governor outlines budget in State of the State speech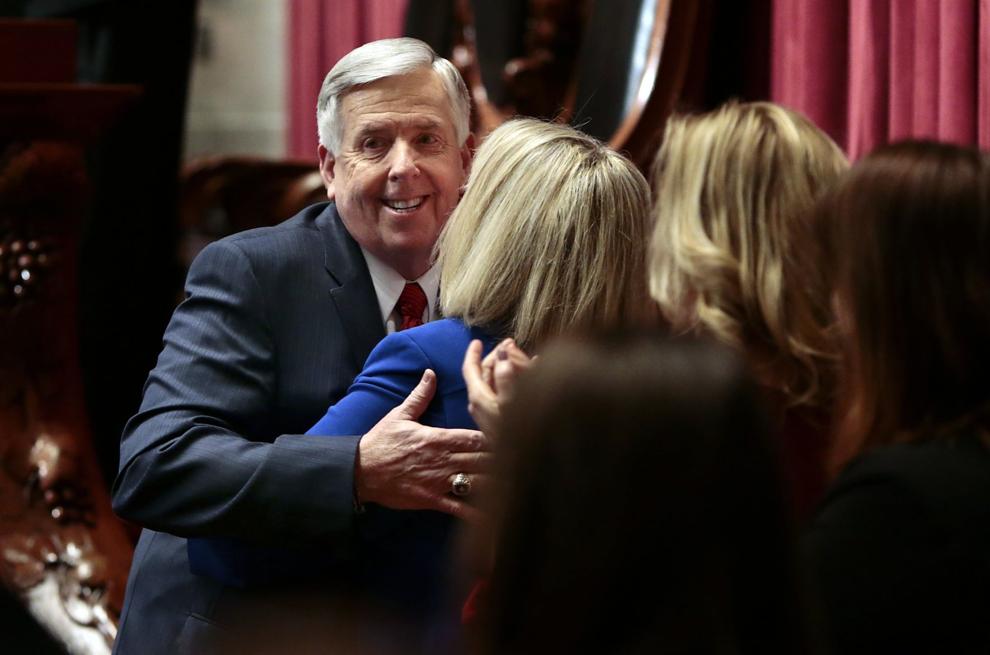 Missouri governor outlines budget in State of the State speech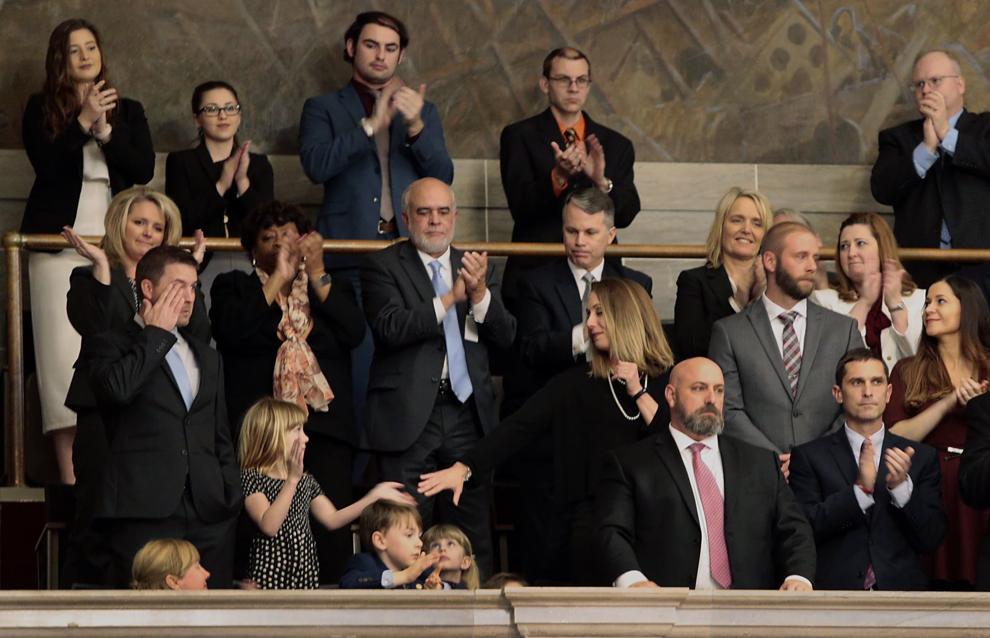 Missouri governor outlines budget in State of the State speech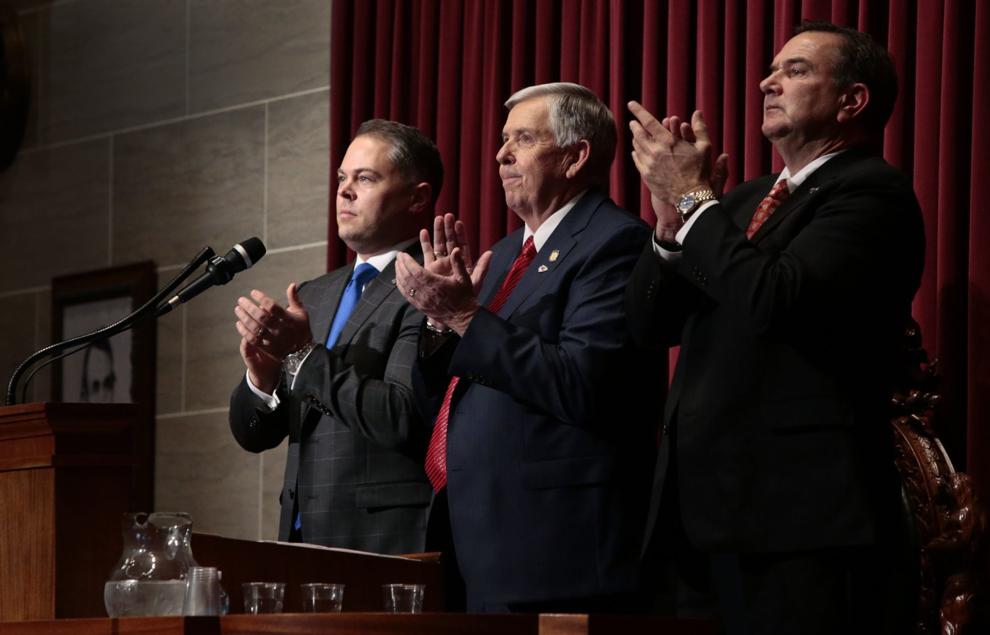 Missouri governor outlines budget in State of the State speech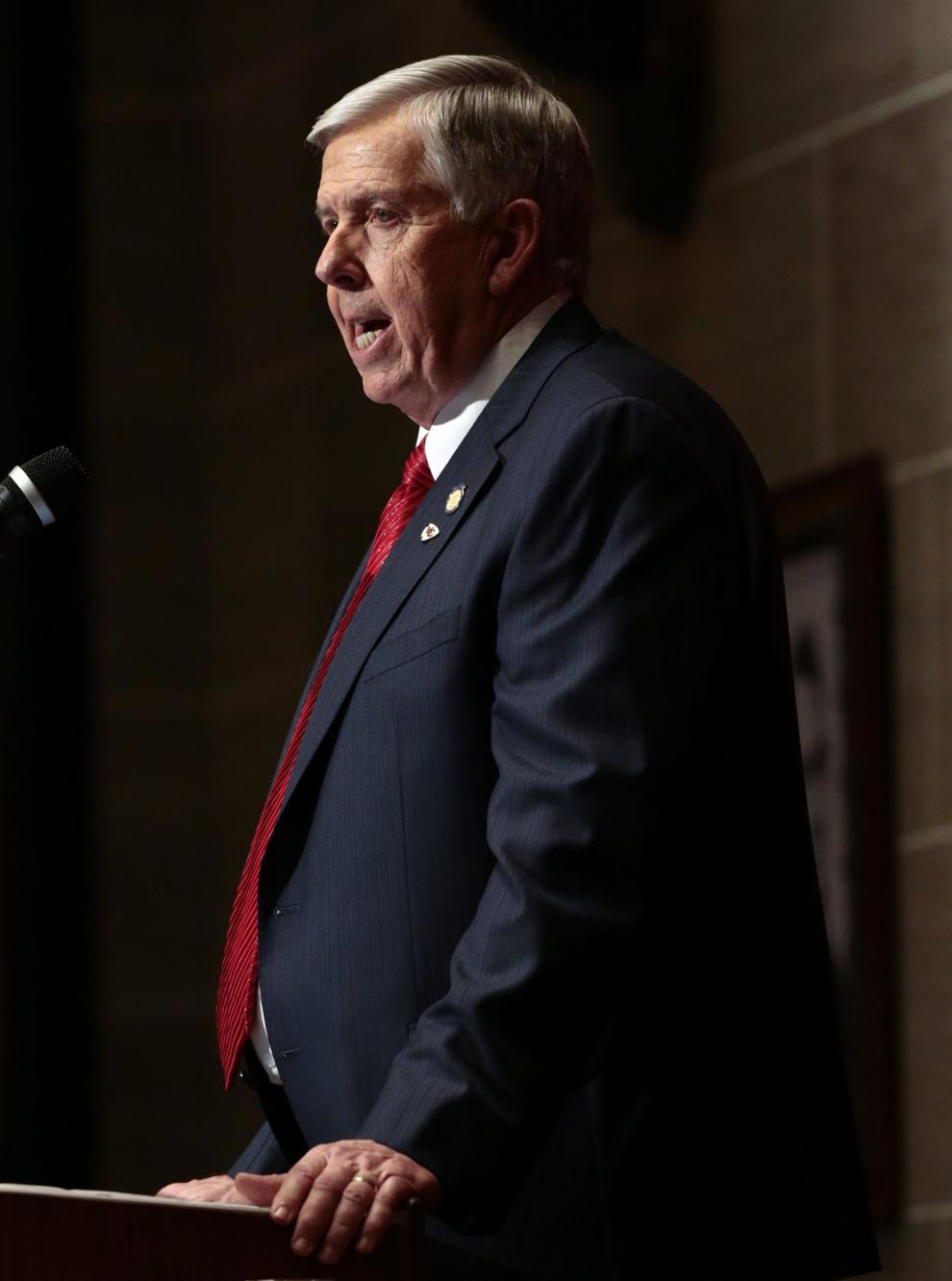 Missouri governor outlines budget in State of the State speech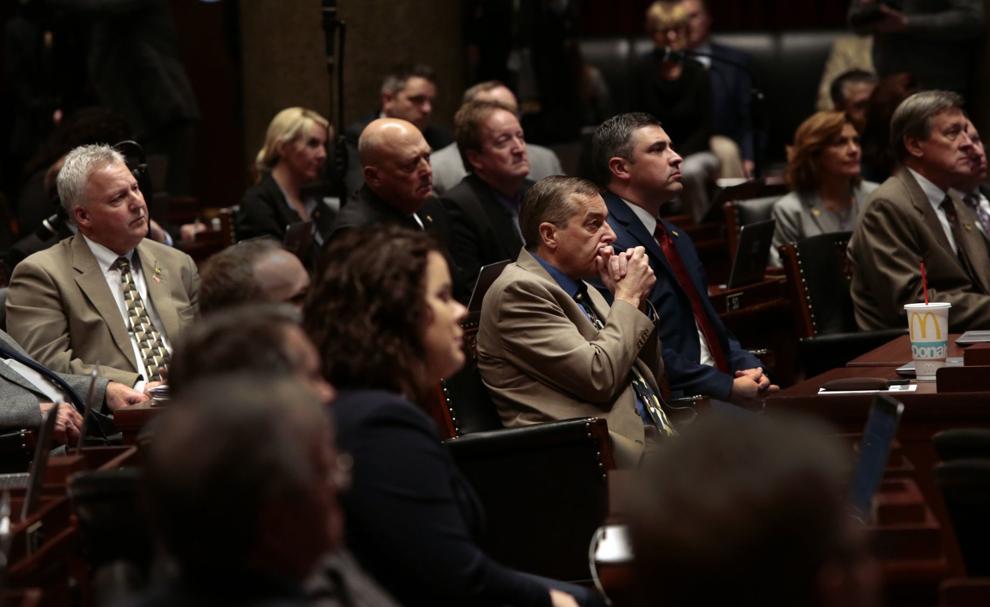 Missouri governor outlines budget in State of the State speech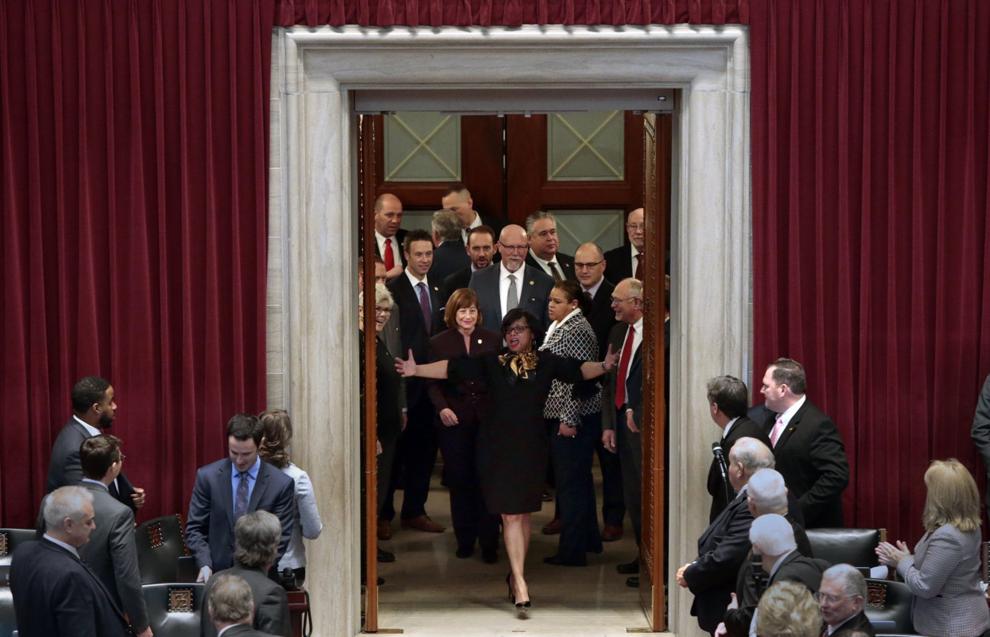 Missouri governor outlines budget in State of the State speech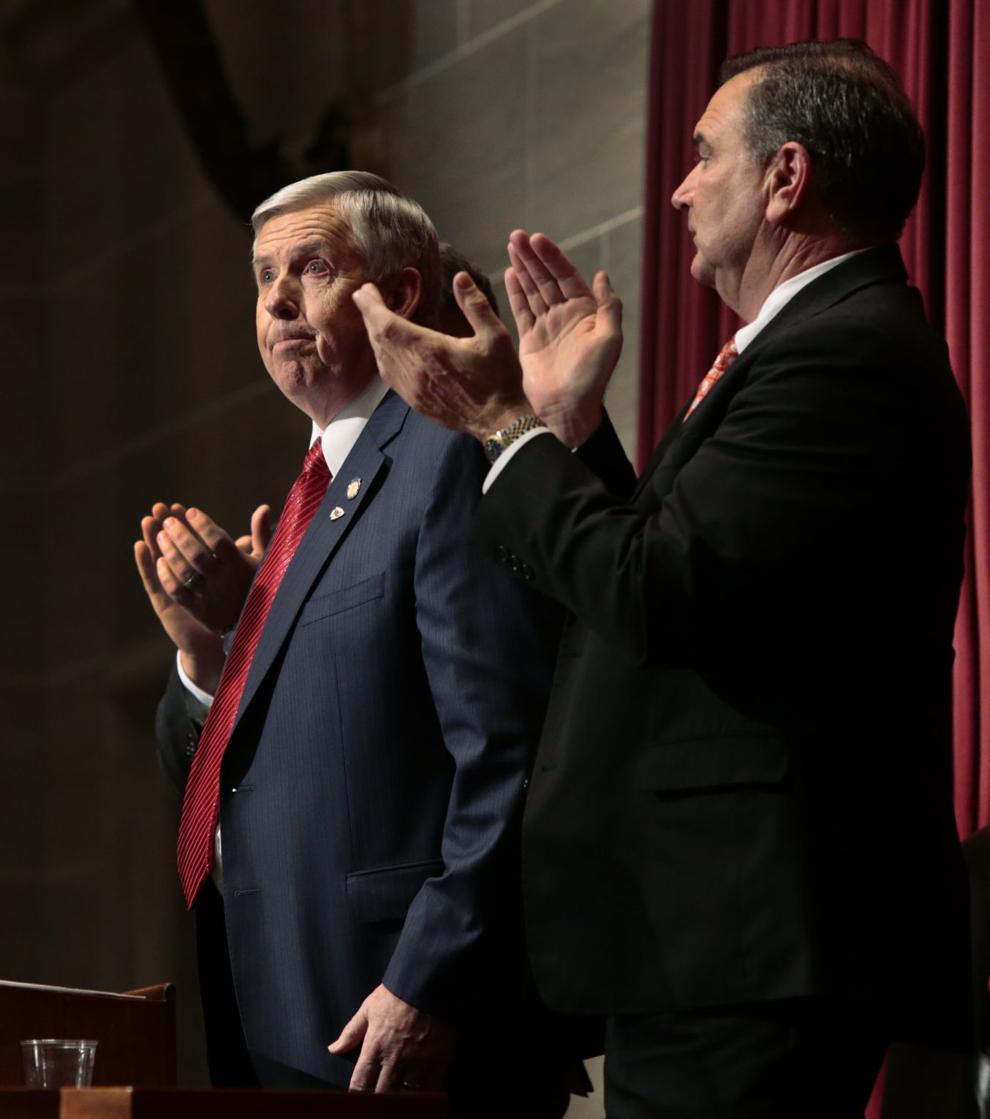 Missouri governor outlines budget in State of the State speech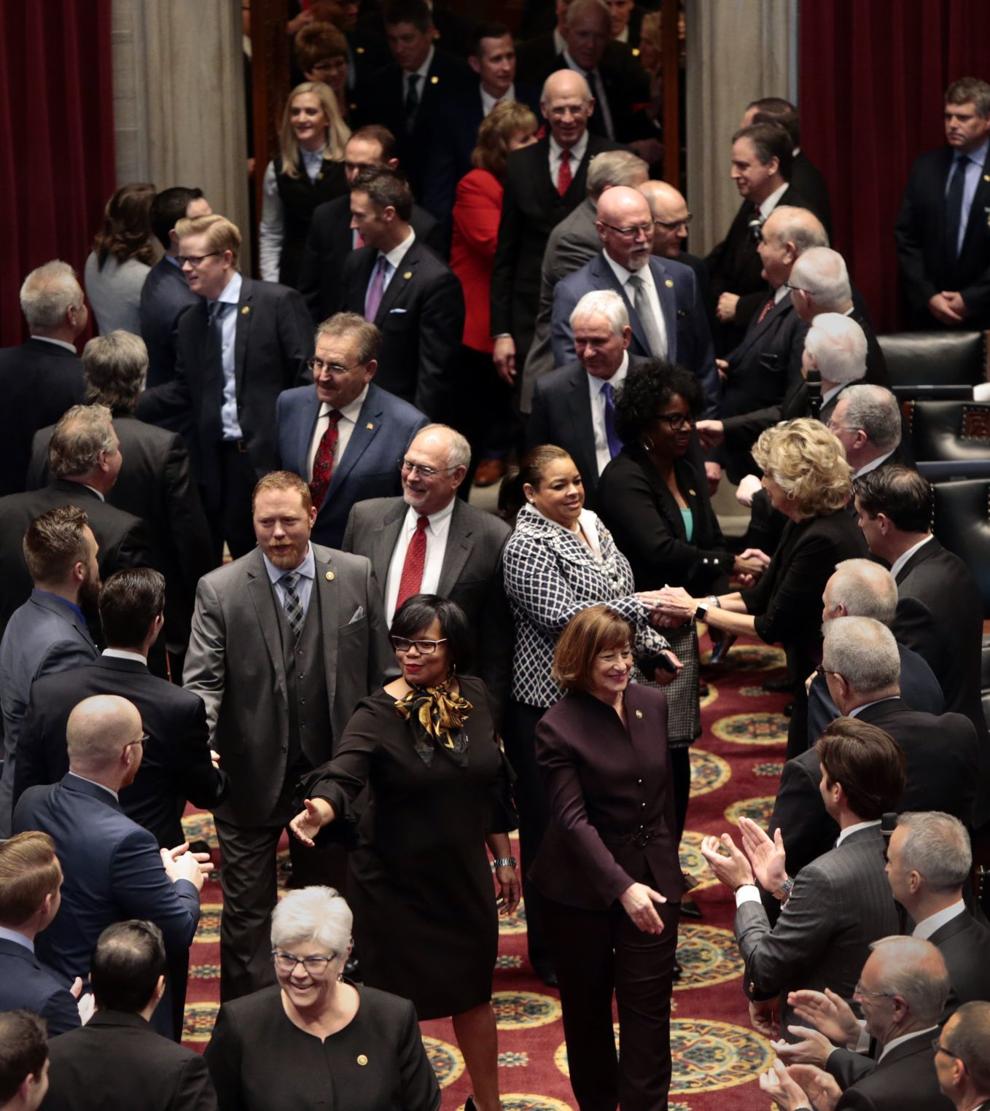 Missouri governor outlines budget in State of the State speech