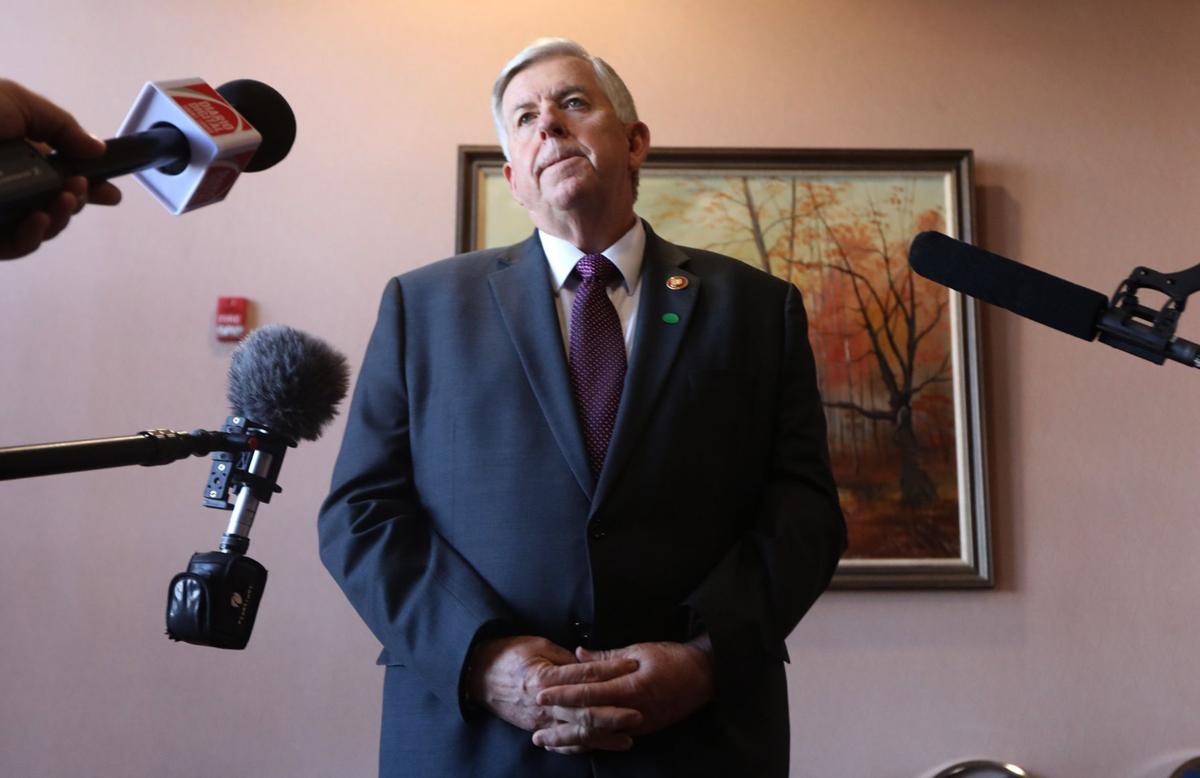 JEFFERSON CITY — Gov. Mike Parson on Thursday ruled out a run for the U.S. Senate seat that is being vacated next year by Republican Roy Blunt.
Parson's name had surfaced as a potential Republican contender for the open seat, but he laid that idea to rest in comments to reporters during his weekly briefing outside his office in the Missouri Capitol.
"My career will end in this office," said Parson, 65. "I've been pretty open about that."
Both Ashcroft and Parson handily won their races in the November election in a state that has given Republicans control over all statewide offices except the auditor.
Blunt's decision has opened the door for a number of Republicans interested in making a bid for the Senate. Those who have said they're interested include Attorney General Eric Schmitt, businessman John Brunner and Lt. Gov. Mike Kehoe.
"We've been making a lot of calls like everybody else has been this week," Kehoe told the Post-Dispatch Thursday. "The reception has been very well."
Kehoe said he has not attempted to contact former President Donald Trump in search of his support.
U.S. Reps. Ann Wagner of Ballwin, Jason Smith of Salem and Billy Long of Springfield also are looking at the seat.
Democrats who have announced they are running include former state Sen. Scott Sifton, who left the Legislature last year because of term limits.
Senate Minority Leader John Rizzo, D-Independence, said Thursday he is endorsing Sifton, who is a lawyer from Affton.
"He's a super intelligent legislator. He knows how to work across party lines. I think he'd do a fantastic job," Rizzo said.
Also jumping in the Democratic primary is political newcomer Lucas Kunce, a Marine veteran who works at a nonprofit advocating for the reshaping of corporate monopolies. The Kansas City resident was quickly endorsed by a group aligned with Democratic U.S. Sen. Elizabeth Warren of Massachusetts.
Former Missouri Gov. Jay Nixon also is said to be mulling a return to politics after leaving office in 2016.
Sen. Brian Williams, D-University City, and Kansas City Mayor Quinton Lucas have said they are considering entering the race.
Political activist Timothy Shepard of Kansas City, who describes himself as a "proud gay dad and husband, is running on a progressive platform that includes raising the minimum wage.