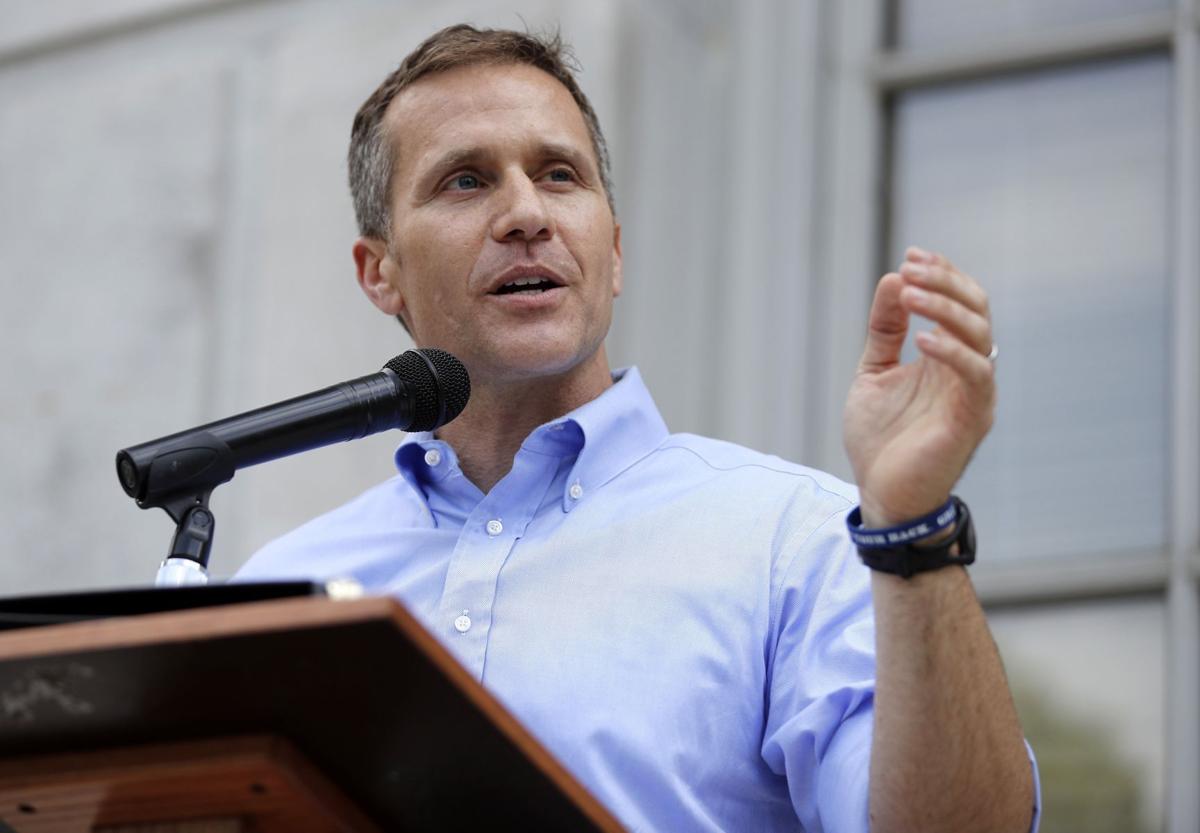 JEFFERSON CITY • Gov. Eric Greitens announced on Friday a pact between the state of Missouri and HackerUSA, a cyber security education firm with roots in Israel.
According to a news release, the agreement "paves the way" for Missouri colleges and universities to work with the firm in order to start cyber security training programs "designed to help technology professionals protect their organizations and citizens from cyber attacks."
Greitens' office said he signed a memorandum of understanding during his trade mission to Israel this week, during which the governor met with top officials, including Israeli Prime Minister Benjamin Netanyahu.
The release did not indicate which schools may be interested in participating, and said training will meet industry standards.
"Cyber security can be a great strength for our state, and we can create more good jobs for Missourians," Greitens said in the release.
HackerUSA is an offshoot of HackerU, according to the release, which has helped military, business and governmental entities for two decades with cyber security needs. The release said HackerUSA has partnerships with schools in multiple U.S. states, including Florida and New York.
"Missouri has great potential to be a leader in cyber security," said Ariel Cohen, CEO of HackerU, in a statement. "We look forward to working with business and education leaders in Missouri to build partnerships."
The non-profit Hawthorn Foundation and the Republican Jewish Coalition funded Greitens' week-long trip to Israel. The governor left Sunday, and his spokesman, Parker Briden, has not responded to two requests from the Post-Dispatch this week seeking the governor's itinerary.
Greitens did tweet about a "great and productive" meeting with Netanyahu on Thursday, but Greitens did not provide specifics.
Matthew Brooks, executive director of the Republican Jewish Coalition, tweeted several times from Israel this week, including about a "substantive" meeting between Greitens and Netanyahu.
Among other things, Brooks also said Greitens met with Israeli Defense Minister Avigdor Liberman on Thursday "about important issues related to Iran, Syria, Lebanon, regional security and bilateral US-Israel relations."
A news release issued before Greitens departed said the governor would meet with top governmental, business and educational leaders "to strengthen the economic and cultural bonds between Missouri and the State of Israel."
The release said he would focus on starting "innovative partnerships" in higher education, cyber security, agriculture and public safety.
The trip marks Greitens' third international trade mission in as many months. In September, Greitens traveled to South Korea and China. Last month, he flew to Switzerland and the United Kingdom.