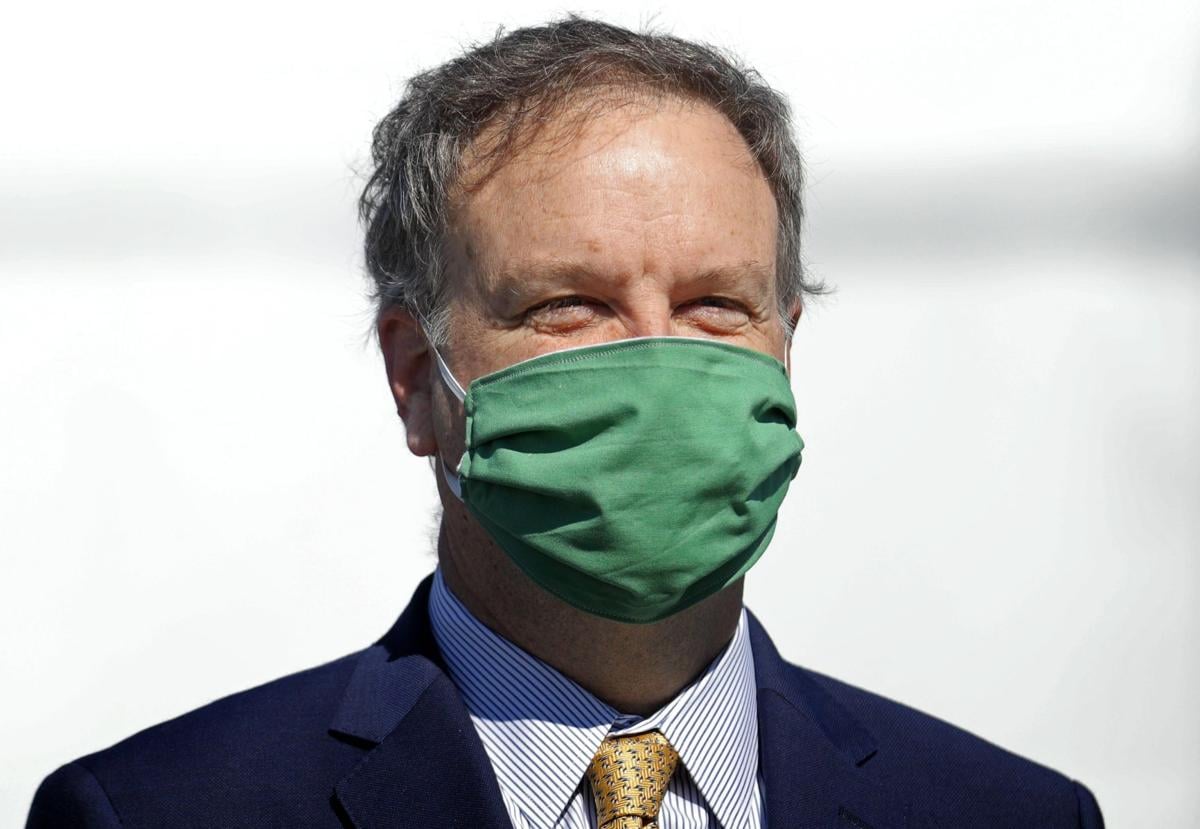 CLAYTON — Union grocery workers have called on the St. Louis County Council to reject bills up for a final vote Tuesday that would limit the authority of County Executive Sam Page and the health department during a pandemic.
The Republican-backed bills would set a 15-day limit on the county executive's or health department's declaration of a state of emergency, as well as any public health order that goes further than current state orders — unless the council approves an extension.
Local 655 of the United Food and Commercial Workers warned the bills could result in the termination of the countywide mask mandate, which directs businesses to deny entry to customers who refuse to wear face coverings. The group called on the council to reject the bills at its regular meeting, which begins at 6:30 p.m. Tuesday.
"Grocery store workers are on the front lines during this pandemic," Local 655 President David Cook said in a written release. "Health measures like mask mandates keep them safe, and anything that weakens those health measures puts these workers at risk."
The union represents more than 1,600 workers who either live or work in St. Louis County, a spokesman said, and about 8,500 workers in central and eastern Missouri. Most local members work at Schnucks or Dierbergs.
The Centers for Disease Control and Prevention recommends most people age 2 or older wear masks in public settings to prevent the spread of COVID-19, but Missouri has no statewide mask mandate.
In the city of St. Louis, everyone must wear a mask inside public places, and also outside when social distancing is not possible.
Page has suggested the bills could be headed for vetoes because he would not support bills that do not support the health and welfare of county residents.
Daily updates on the latest news in the St. Louis business community.