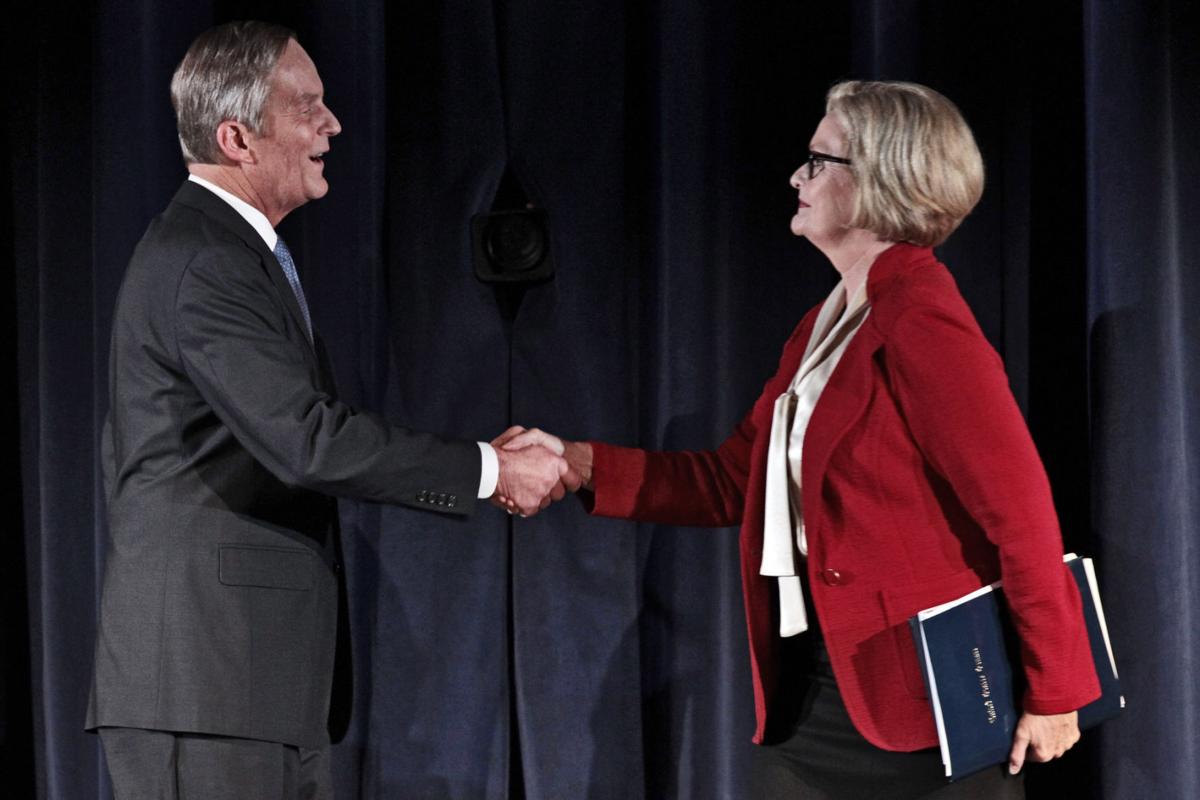 The conservative Foundation for Accountability and Civic Trust earlier this month filed a complaint alleging that McCaskill, D-Mo., broke federal campaign laws covering in-kind contributions by allowing her pollster to talk with an Akin campaign adviser about the effectiveness of an advertisement Akin had run in the 2012 Republican primary. A McCaskill spokesman said then the actions were "above board."
Akin, a former Missouri congressman, went on to win that primary, only to lose the general election to McCaskill in one of the nation's most-watched Senate races that fall. Akin was not named in the original complaint but was added in an amendment by the group last week.
Citing McCaskill's own words from her new book "Plenty Ladylike," the group's Executive Director Matthew Whitaker said that through McCaskill's own urging, "Akin's campaign accepted and received valuable polling data and information.
"Akin's acceptance of the donation, as well as the failure to disclose it, was in violation of federal election law," the amended complaint said.
McCaskill said after the initial complaint that no data was shared, only "broad generalities."
Attempts to reach Akin on Friday by phone and email failed. He has told the FEC that he has shut down his 2012 campaign accounts. Akin wrote in his own book, "Firing Back," that he didn't think McCaskill had a substantial impact on the GOP primary.
When the original complaint was filed earlier this month, McCaskill spokesman John LaBombard said McCaskill's 2012 political moves in the GOP primary were "smart and strategic" but not illegal.
Get Government & Politics updates in your inbox!
Stay up-to-date on the latest in local and national government and political topics with our newsletter.