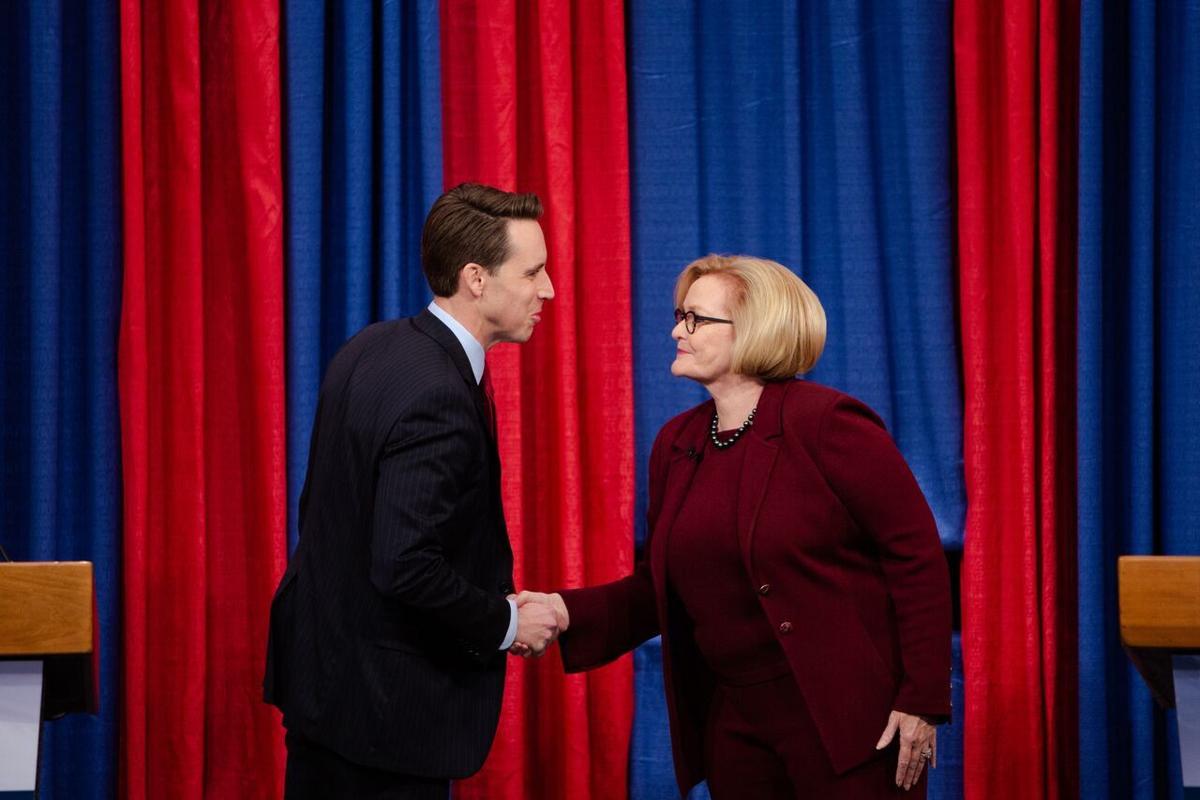 A West Virginia political action committee is running a radio ad in the St. Louis area that suggests white Democrats will target black Americans if the party is victorious in the Nov. 6 election.
The 60-second piece is aimed at voters in Missouri's pivotal U.S. Senate election pitting Republican Attorney General Josh Hawley against two-term Sen. Claire McCaskill, a Democrat.
In the ad, two black women discuss the bitter confirmation process of U.S. Supreme Court Justice Brett Kavanaugh, who was alleged to have sexually assaulted a teen when he was in high school.
"What will happen to our husbands, our fathers, our sons, when a white girl lies on them?" the ad says.
The ad then notes that "black folk will be catching hell again."
"Honey, I always told my son, don't be messing around with that," the first woman says. "If you get caught, she will cry rape."
Hawley's spokeswoman, Kelli Ford, responded to questions about the ad with a one-line written statement: "Of course we do not support this."
McCaskill did not respond to questions Friday.
Vernon Robinson, the PAC's co-founder and treasurer, said the ad is part of a $50,000 buy. He told the Post-Dispatch the group had not coordinated the ad with the GOP candidate in Arkansas or spoken to his campaign about it.
He said the ad was designed to show voters that the Democratic Party is "very dangerous for black men" and acknowledged the black voting bloc is one of McCaskill's key constituencies in a race that polls show is a toss-up.
The station manager of WFUN could not be reached for comment Friday.
The ad comes as Hawley also has made Kavanaugh a centerpiece of his campaign, arguing that Democrats conducted a last-minute smear campaign hoping to derail the conservative judge from getting a lifetime appointment to the high court.
McCaskill opposed Kavanaugh's confirmation, but said it was because of his position on campaign finance limits, not the allegations of sexual misconduct.
Editor's note: This story has been revised to show that the ad running in Missouri does not use the word lynching.
From St. Louis to Jefferson City to Washington D.C., join our journalists as they take you behind the scenes on the campaign trail and share s…