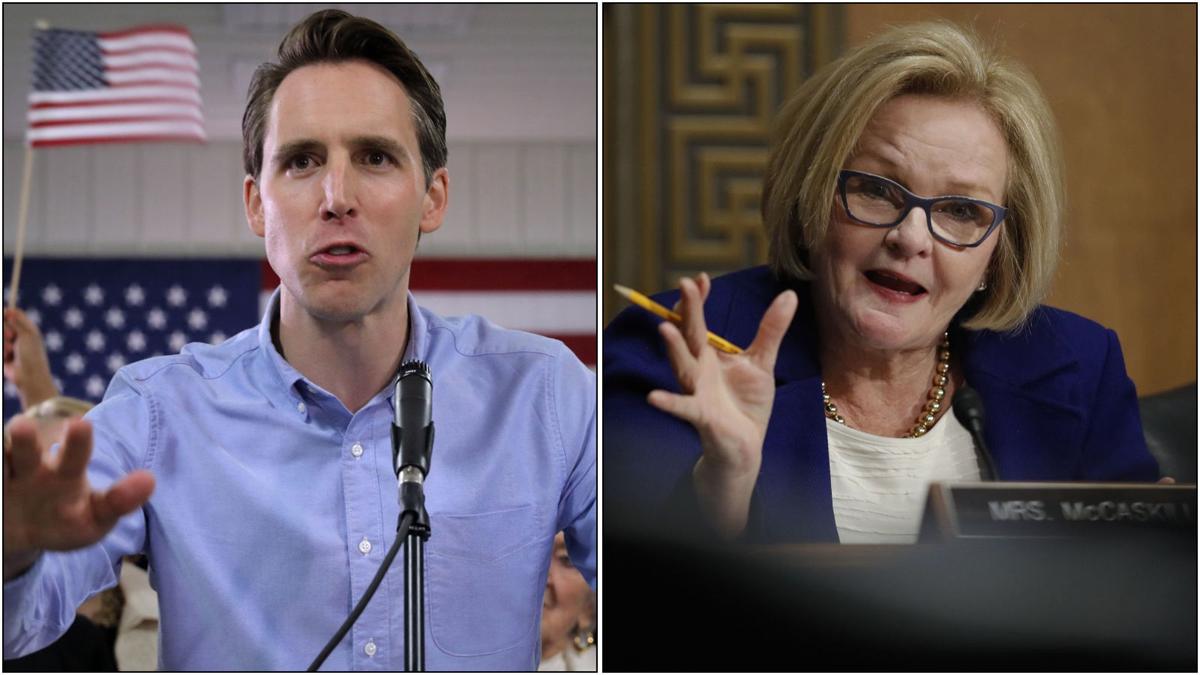 Republican U.S. Senate candidate Josh Hawley a few months ago lambasted incumbent U.S. Sen. Claire McCaskill, D-Mo., for a California trip in which she hobnobbed with national Democratic leaders and did a fundraiser in Beverly Hills.
McCaskill "has sold Missouri's vote to Hollywood," a Hawley campaign spokeswoman told the Post-Dispatch at the time.
But Hawley himself was in Beverly Hills over the weekend, meeting with the Republican National Committee about campaign finance issues, the same spokeswoman confirmed Monday.
While in California, Hawley also attended a San Francisco fundraiser, she confirmed.
"No matter where Josh goes, his message remains the same," the spokeswoman, Kelli Ford, wrote in response to questions about Hawley's apparent change of heart about the appropriateness of raising funds and meeting with party leaders in The Golden State.
Hawley, who is Missouri's attorney general and a leading candidate for the GOP Senate nomination, slammed McCaskill earlier this year with a web ad that noted her Beverly Hills fundraiser with former President Barack Obama, and snarked: "Fighting ... all the way to Beverly Hills."