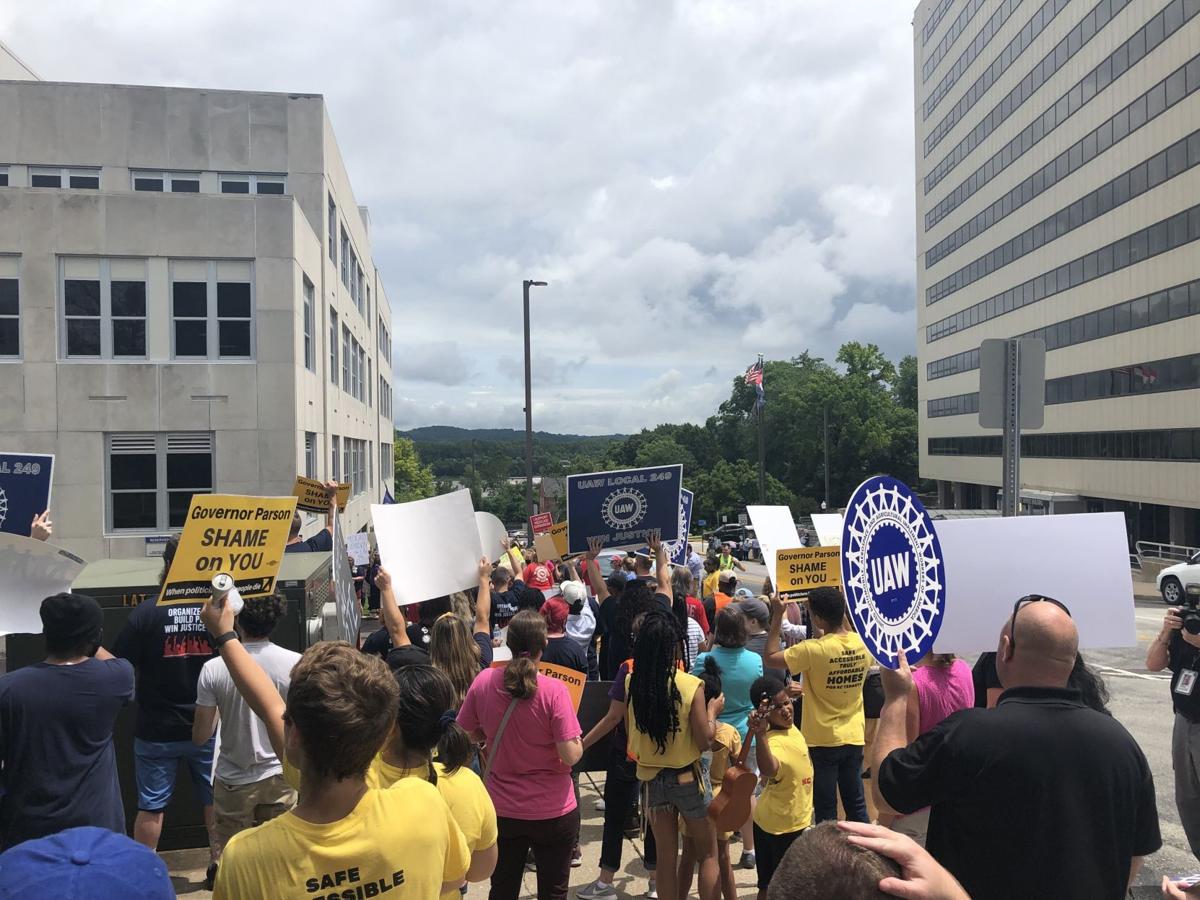 JEFFERSON CITY — A dozen health clinics have joined the push to convince Missouri's highest court to force the Legislature and Gov. Mike Parson to pay for a voter-approved expansion of Medicaid.
In a brief filed Friday, the 12 federally qualified health centers, including CareSTL Health in St. Louis, sided with a coalition of business groups and health care organizations in urging the Missouri Supreme Court to sign off on the expansion.
A fourth friend-of-the-court filing could come later this week. The Republican-controlled House is expected to issue a call to the court to side with Parson and the Legislature in the long-running fight.
The prospect of the House entering the legal fray has rankled Democrats, who believe the entire House should have been asked to vote on whether to join the lawsuit.
"For the House to take an official position on anything requires a majority vote of its elected members, and there has been no vote on a resolution authorizing involvement in this case, even though the House was convened in a special legislative session just days ago and had every opportunity to gauge the will of its members on the subject," said House Minority Leader Crystal Quade, D-Springfield.
The health clinics are represented by attorney James Layton, who served more than two decades in the Missouri attorney general's office.
In the 25-page brief, Layton argues that the expansion should move forward regardless of the Legislature's failure to identify a specific funding source for the additional enrollees.
"The Medicaid expansion enacted by Missouri voters, to the extent it is funded by appropriations, will allow the federal grant dollars that flow to Missouri's Community Health Centers to go further in serving others. Those centers will be able to serve more patients, and to offer their patients more essential medical services," the brief notes.
If expansion is funded, "as many as 150,000 of the centers' patients could be directly affected by what the court decides in this case," the filing noted.
The high court is considering whether the Legislature and Parson are required to fund the plan, which was approved by 53% of Missouri voters.
The judges will hear oral arguments in the case on July 13.
The suit was filed in May by three women who said the state is obligated to fund the expansion, regardless if there is a specific provision in the state budget outlining the added costs.
The case is on appeal after Cole County Circuit Judge Jon Beetem ruled the referendum was unconstitutional because it didn't include a funding source to pay for the expansion.
The cost of expanding the program is estimated to be over $1 billion, but all but about $130 million would be paid for by the federal government.