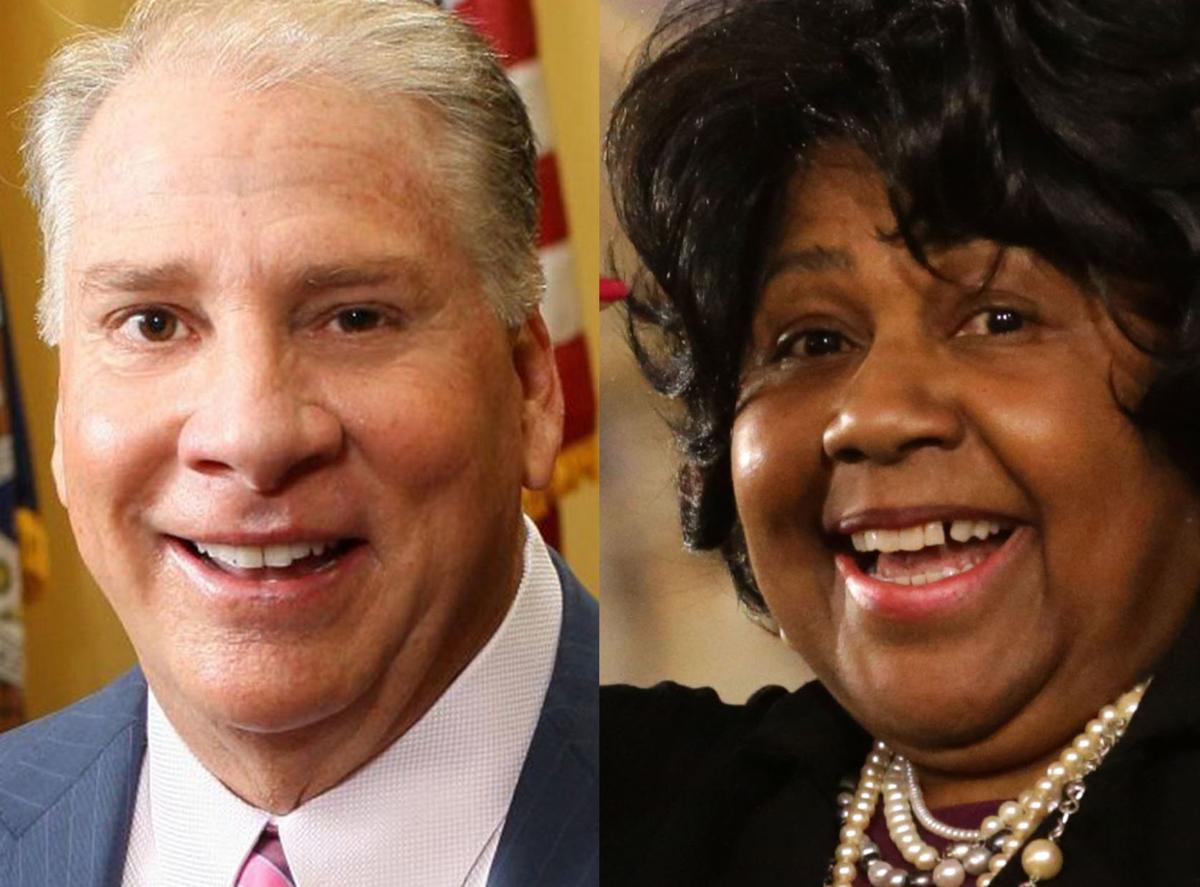 ST. LOUIS — If Collector of Revenue Gregory F.X. Daly ever loses reelection, he'll have a consolation prize waiting for him: $400,000 in a special pension account.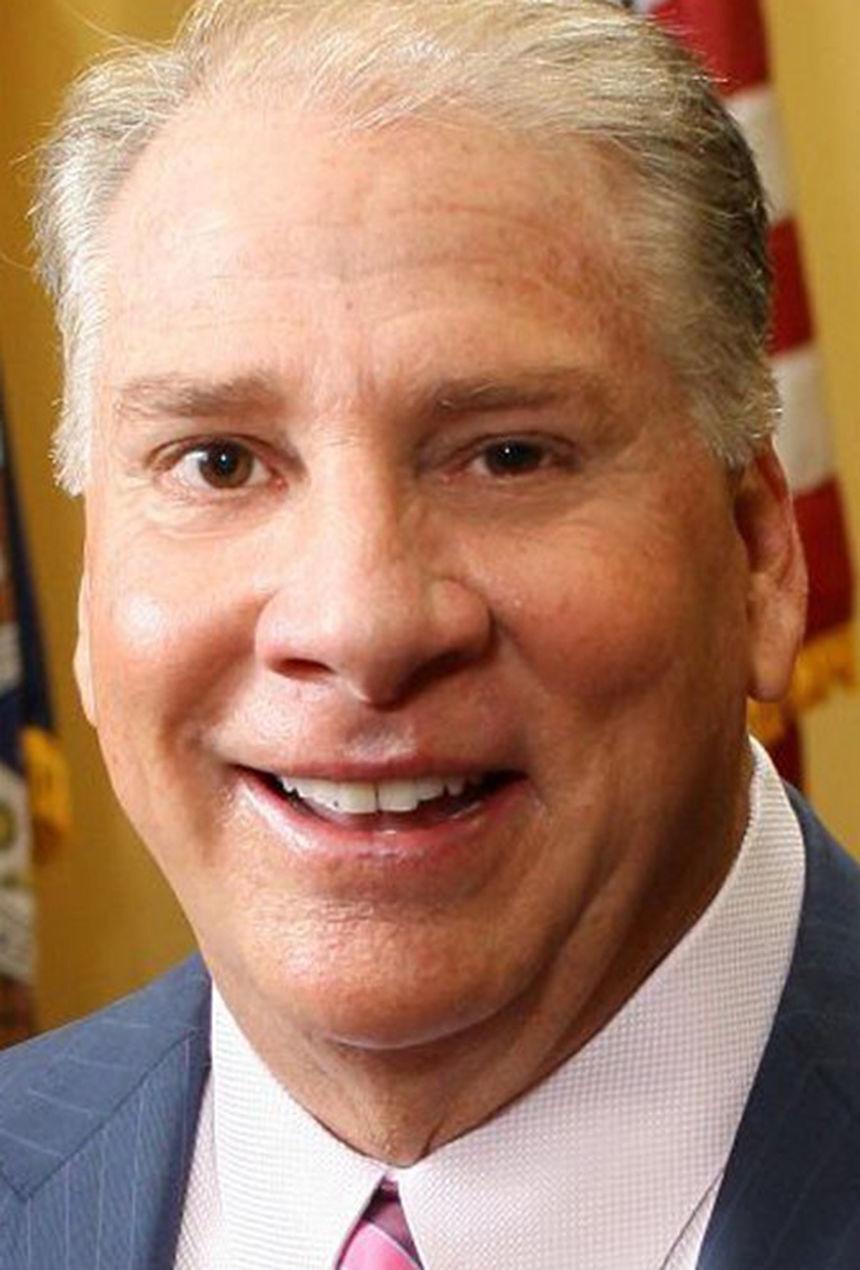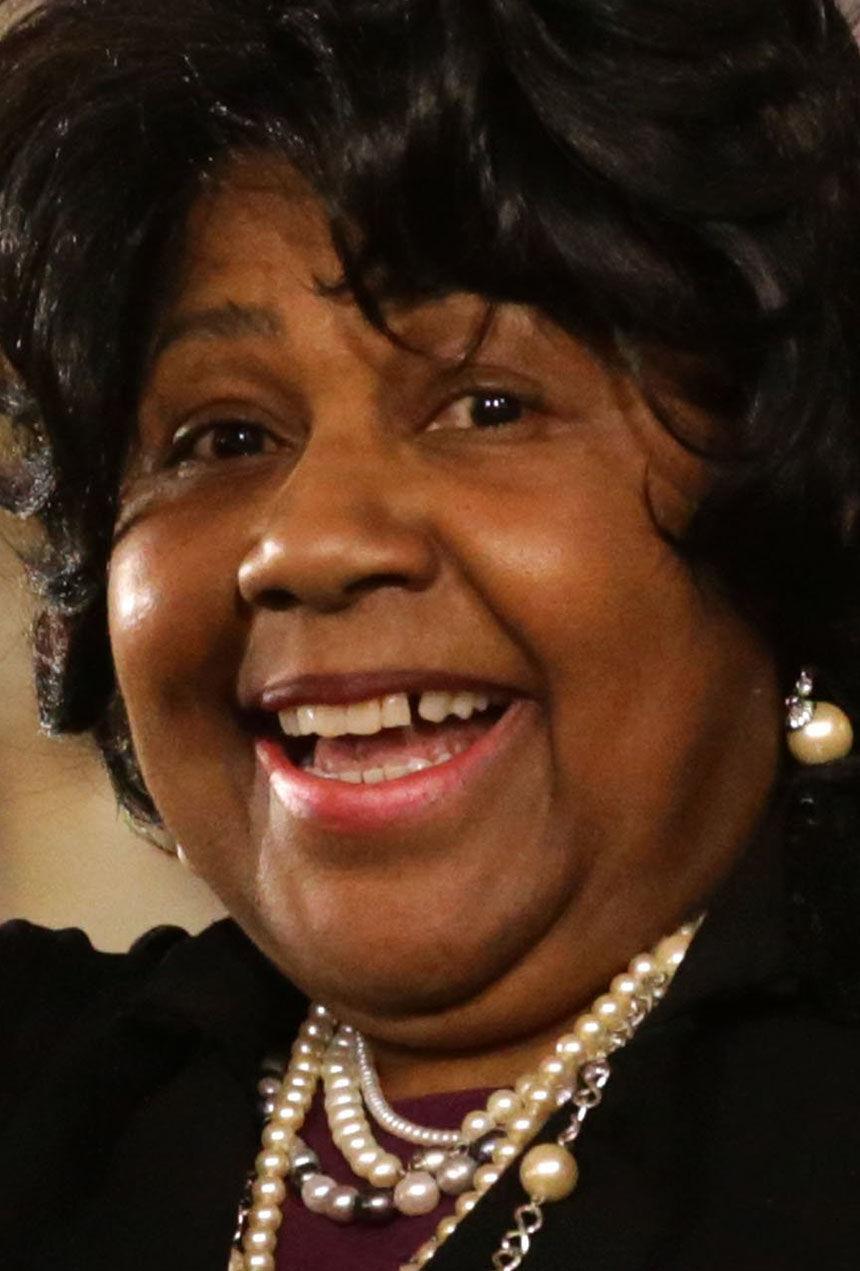 Same with Comptroller Darlene Green, who will have at least $161,000 she can cash out if voters at some point decide not to extend her 25-plus-year tenure.
The two longtime St. Louis officeholders are the current elected officials participating in a city retirement program — the Deferred Retirement Option Plan, or DROP — meant to extend the careers of experienced civil service workers who reach retirement age.
A not uncommon component of public pension systems around the country that became popular 15 to 20 years ago, DROP was envisioned as a way to convince workers who had built up a nice pension to stay on a few more years. When they reach retirement age, the pension payments they would have received had they retired can be diverted into a separate account while they keep working for a paycheck. In St. Louis, five years of pension payments can be banked until the worker actually retires.
But unlike the state of Missouri's pension system, which offered a similar DROP for employees until a few years ago, St. Louis allows its elected officials to participate, a practice the Legislature barred outright in creating its program in the early 2000s. The reason: Politicians have a different set of incentives than the average civil servant hitting retirement age.
"They are not like your typical public employee who tends to retire very early," said Andrew Biggs, a senior fellow who studies pensions at the right-leaning Washington think tank the American Enterprise Institute. "Elected officials often stay on late. They've got other reasons for being in the job. So I think they're probably less sensitive to financial incentives than ordinary public employees."
"For elected officials, I'm not really sure it makes sense because a lot of them are going to stay anyway," he added.
Unlike the city, St. Louis County — the biggest county in the metro area — does not offer its employees a deferred pension option.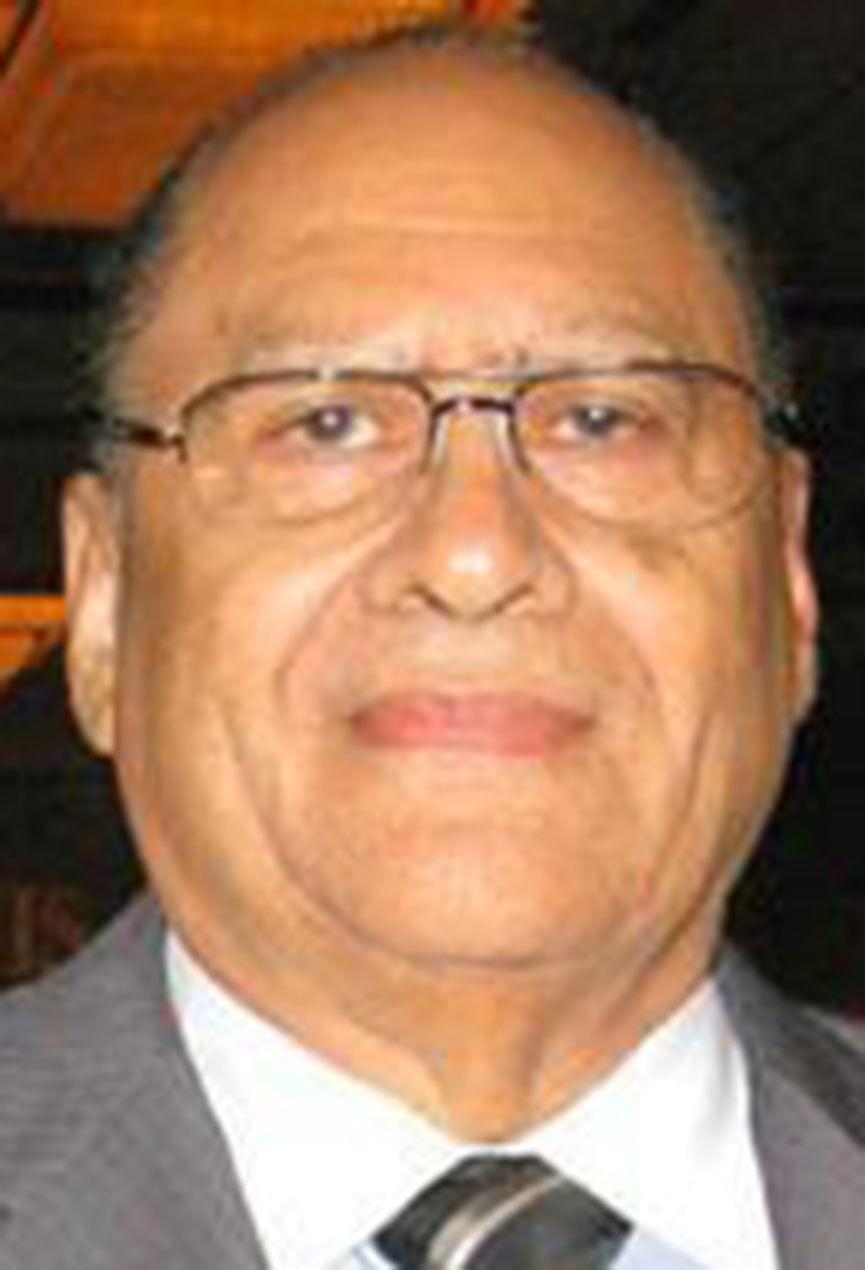 While Daly and Green have balances built up and waiting, other St. Louis elected officials have already cashed out after leaving office, according to pension data obtained by the Post-Dispatch under a public records request.
Former Treasurer Larry Williams, who ran the office for 30 years, received $292,000 from his DROP account after opting not to run for reelection in 2012 following an FBI investigation that led to the indictment of one of his friends who had a no-show job in his office. Williams also receives a pension worth $52,572 annually.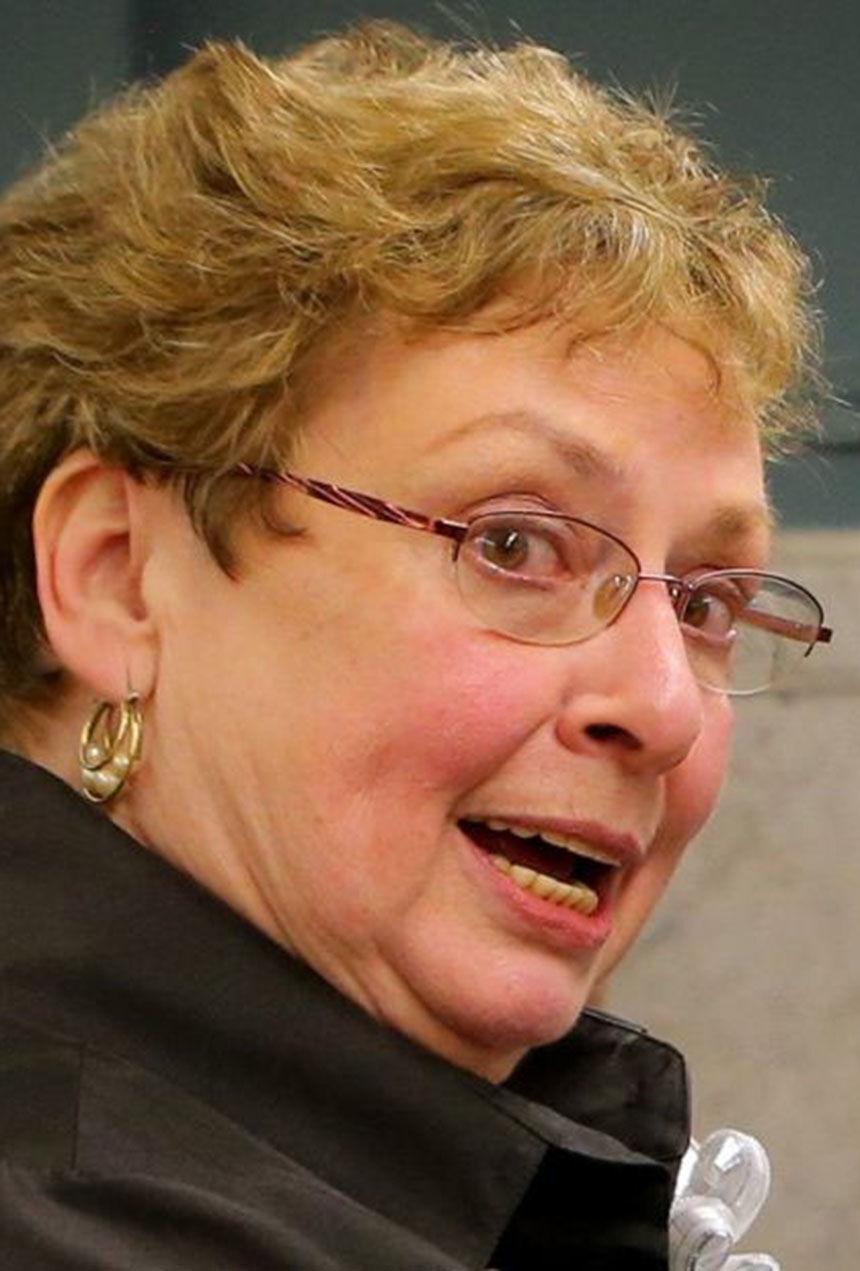 Neither could be reached for comment.
One notable absence from the list of payouts since 2012: Former Mayor Francis Slay, the city's longest-tenured mayor who stepped down in 2017 after a record fourth term. He was first elected to the Board of Aldermen in 1985 and later served as president. With that lengthy career and a mayoral salary of $132,000, he would have been eligible to bank a sizeable pension in a DROP account during his last few years. He remembers people telling him he ought to take advantage of it. And he remembers saying no.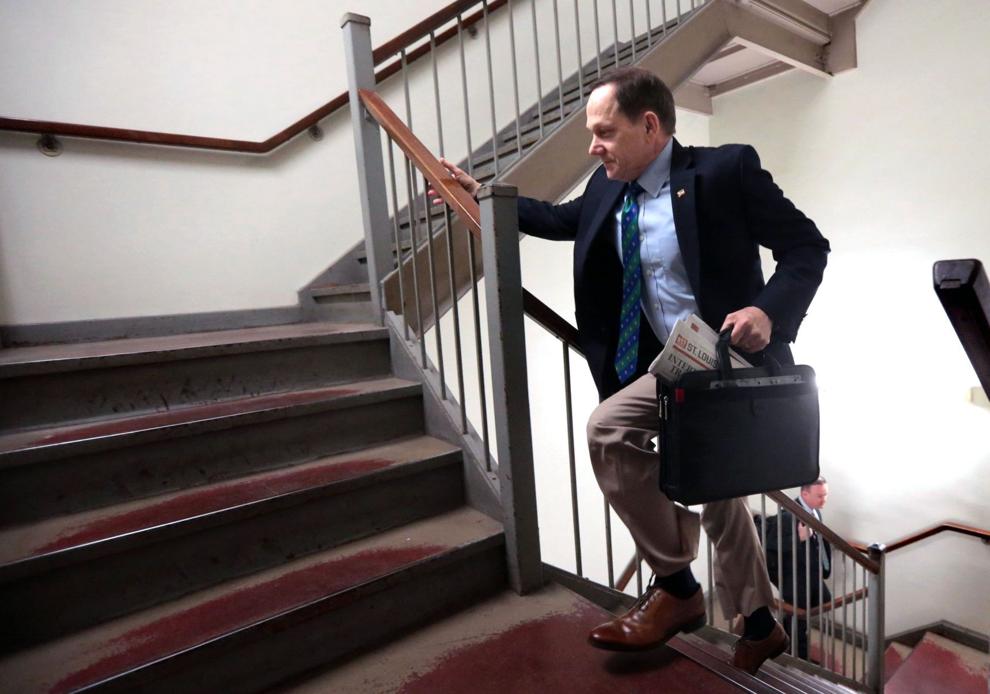 "I declined because I thought it was a taxpayer ripoff," Slay said in an interview. "I didn't like it, and I didn't want to have anything to do with it."
He has no qualms with civil service employees who use DROP — it's a longtime policy that's there for their benefit.
"It's there to help keep good employees on the rolls," Slay said. "But I'm against it for elected officials."
Exercise caution
St. Louis aldermen, with little fanfare, passed the city's DROP ordinance in 2000. Missouri passed its plan — excluding elected officials — not long after, though it has since ended it for employees hired after Jan. 1, 2011. Under Missouri's plan, employees elect to use it when they actually retire, reducing their pension retroactively in exchange for a lump sum.
In the city, employees' creditable service freezes while they're in the DROP, so when they actually retire, their monthly pension benefit is smaller. But employees can resume building their creditable service and pension benefit after sending DROP payments to an account for up to five years.
"I have not been particularly supportive of the idea of DROP," said St. Louis Personnel Director Rick Frank, who serves as secretary to the Employees Retirement System of St. Louis and one of the city firefighter pension plans. "If you are allowing a person in DROP to come back to work after DROP, you certainly should not allow them to continue to get creditable service or there is a cost associated with that."
But Biggs, the pension expert at AEI, said the overall cost of DROP on the pension system is probably not enormous.
"Having the DROP plan is going to cost you more than not having a DROP plan, but the question is whether you get benefits in terms of increased employee retention that are worth that cost," he said.
Still, the Government Finance Officers Association, a public finance industry group, in September recommended against DROP in a policy advisory. It cited the difficulty in assessing the added costs of a DROP and recommended looking at the underlying pension structure to achieve goals such as longer employee retention.
The plans have "far-reaching financial and operational impacts for the government," and policymakers should "exercise extreme caution" before implementing them, the GFOA said in its advisory.
A 2010 study of Philadelphia's pension plan by Boston College's Center for Retirement Research found they add about 1.25 years of service to municipal workers' careers, with smaller impacts for police and firefighters, who have earlier retirement eligibility. A follow-up paper from 2017 found DROP actually increased tenure for police and firefighters about five to six years and that municipal workers, who already retired later, only delayed retirement by a couple months on average. The estimated cost of Philadelphia's plan ran as high as $277 million from 1999 to 2017, a big number but a small percentage, the authors noted, of Philadelphia's $11 billion pension liabilities.
Melanie Purcell, a veteran public finance official and member of the GFOA committee that looked at DROP plans, said the costs can be larger depending on design.
"Other places where they had DROPs, such as Milwaukee County, were huge and quite negative," said Purcell, currently finance director of Ashland, Oregon.
$66.5 million paid
The GFOA advisory was more a warning for systems looking at adding a DROP without rigorous analysis, because they inherently change employee behavior within the system. For a 20-year-old plan like St. Louis', Purcell said, "the risk is already there" and baked in to financial assumptions, which predict some level of participation in DROP, Purcell said.
Indeed, participation among St. Louis employees is wide-ranging. Nearly 550 municipal employees in the Employees Retirement System have a DROP account, which range in value from nearly $402,000 in Collector Daly's case to $1,500 for a correctional worker making just more than $36,000 last year. In all, $37.4 million is in existing DROP accounts for municipal employees, with an average balance of $68,000.
Some $66.5 million has been paid in DROP distributions from the Employees Retirement System to 926 non-uniformed workers since 2012, an average of nearly $72,000 per participating retiree.
That's a sizeable chunk for a retirement system the size of the city's. The city Employees Retirement System has about $800 million in assets and projected liabilities of $1 billion. City employees do not contribute a portion of their pay to the fund — the city, or taxpayers, make annual contributions to the fund on employees' behalf.
City firefighters have their own pension plans: an older plan that the city fought to rein in nine years ago and a newer plan with less generous benefits for newer retirees. The older plan, the Firemen's Retirement System, which does require firefighters contribute a portion of their salary to the pension fund, allows DROP balances to be held for longer than the city. Retired firefighters can park benefits there, accruing interest, but must begin drawing them down when they turn 72. Total balances are nearly $21.4 million in those 114 accounts, with an average balance of $187,000. Some are larger — a former deputy chief, for example, has one worth $570,000 — than any non-public safety employee DROP accounts.
Balances were smaller in the new system, which tallied a total of $4 million on 103 accounts. The largest was worth $114,000.
City police are governed by a separate pension system. The newspaper has requested the data but it was not yet available.
'Pretty good deal'
Daly, the collector, has the largest DROP balance among all non-fire employees. If he cashes out that $400,000, it would be larger than any distribution for a non-public safety employee over the last decade.
Part of the reason is Daly, 70, has some 40 years of service under his belt at City Hall. He also has nearly the largest salary in city government: $200,000. That's well above what the mayor makes and more than any municipal employee except for the airport director.
The city collector job is mostly administrative, yet it's an elected position. Prior to Daly's election in 2007, he was city license collector, another elected City Hall office. Gov. Mel Carnahan appointed Daly as license collector in 1998. Before that, he worked as administrative assistant for three aldermanic presidents, a span of 17 years that stretched to the early '80s.
Daly said in a statement that his office has a big job overseeing the collection of hundreds of millions in tax dollars. He said his understanding was that DROP was designed to help compete with the private sector for quality employees, and he had nothing to do with establishing the policy or guidelines.
"After serving the city for many years, I'm sure it's not surprising to anyone who knows me, that I have been as careful managing my personal finances as I have been in collecting and managing the taxpayers' money," Daly said in the statement. "I have played by the same rules as other employees and elected officials, and I will continue to conduct myself in a fiscally responsible manner both personally and professionally."
As comptroller, Green, 65, holds one of the most important jobs in the city, with one vote on the powerful three-member Board of Estimate and Apportionment along with the mayor and aldermanic president. In 1995, then-Mayor Freeman Bosley appointed Green comptroller. Before that, she did a stint as budget director and was also finance manager in the St. Louis Circuit Clerk's office.
Still, her DROP balance of $161,000 only ranks 33rd on the list obtained by the newspaper. It wasn't immediately clear if she was still adding to her balance.
"As a city employee, an elected official is treated the same as any other city employee in the DROP," Green's spokesman, Tyson Pruitt, said in a statement. "There is no special treatment or additional benefit given to an elected official whatsoever."
Former Mayor Lyda Krewson could have qualified for the last couple years of her term as mayor but did not participate in DROP. Mayor Tishaura O. Jones does not yet qualify.
Citywide officeholders weren't the only ones using the program. Longtime Alderman Fred Wessels, who represented the 13th Ward near Carondelet Park, was appointed by Slay as head of the Community Development Administration for his last few years of city service. The appointment boosted his final years of salary, and thus, his pension after seven terms as an alderman. He cashed out $76,000 from a DROP account upon retirement.
Wessels, who is on the board of the Employees Retirement System, said he served for as long as he did because he liked his job as alderman, and he agreed that DROP plans have "little or no impact on whether or not a politician seeks reelection."
Joe Roddy, who was the longest tenured alderman until he opted not to seek reelection this year, took a $56,000 DROP distribution when he left office. Though he served on the board since 1988, Roddy only took in an alderman's salary — $37,000 when he left — so his pension of a little over $1,000 a month is smaller than higher-paid officials.
In an interview, Roddy said opting into DROP more than covered the slightly smaller pension he now receives. He hadn't really thought about it until he got close to retirement in his last term, he said, because he always had a day job as a financial planner.
He doesn't think anyone even thought about the ramifications of letting elected officials participate when aldermen approved the DROP 20 years ago, something he only vaguely remembers.
"My back of the envelope said it was a pretty good deal to take that," Roddy said of his use of DROP. "I probably voted for the damn thing. … The unions wanted it and so we supported it."
Janelle O'Dea of the Post-Dispatch contributed to this report.
Top DROP amounts
The top 15 DROP balances or payments for city workers, not including police or firefighters, since 2012. Source: Employees Retirement System of St. Louis, Post-Dispatch research.
| Name | Position | Amount | Status |
| --- | --- | --- | --- |
| Greg F.X. Daly | Collector of revenue | $401,854 | Unpaid |
| John Dockery | Former head of child support | $370,405 | Paid |
| George Harsley | Major, sheriff's office | $350,996 | Unpaid |
| Joseph Kuss | Former deputy city engineer | $344,878 | Paid |
| Gary Bess | Former parks director | $337,254 | Paid |
| Sharon Carpenter | Former recorder of deeds | $325,065 | Paid |
| Ed Bushmeyer | Former public safety director | $307,519 | Paid |
| Lyle Maninger | Chief plan examiner | $304,601 | Unpaid |
| Nicholas Yung | Former refuse commission | $296,492 | Paid |
| Larry Williams | Former treasurer | $292,140 | Paid |
| Gerard Slay | Former chief deputy director of airport | $291,546 | Paid |
| Thomas Rothermich | Former water distribution manager | $289,271 | Paid |
| James Sahaida | Former employment and training specialist | $283,271 | Paid |
| Thomas Vollmer | Deputy collector of revenue | $280,184 | Unpaid |
| Stephen Runde | Former streets director | $271,829 | Paid |