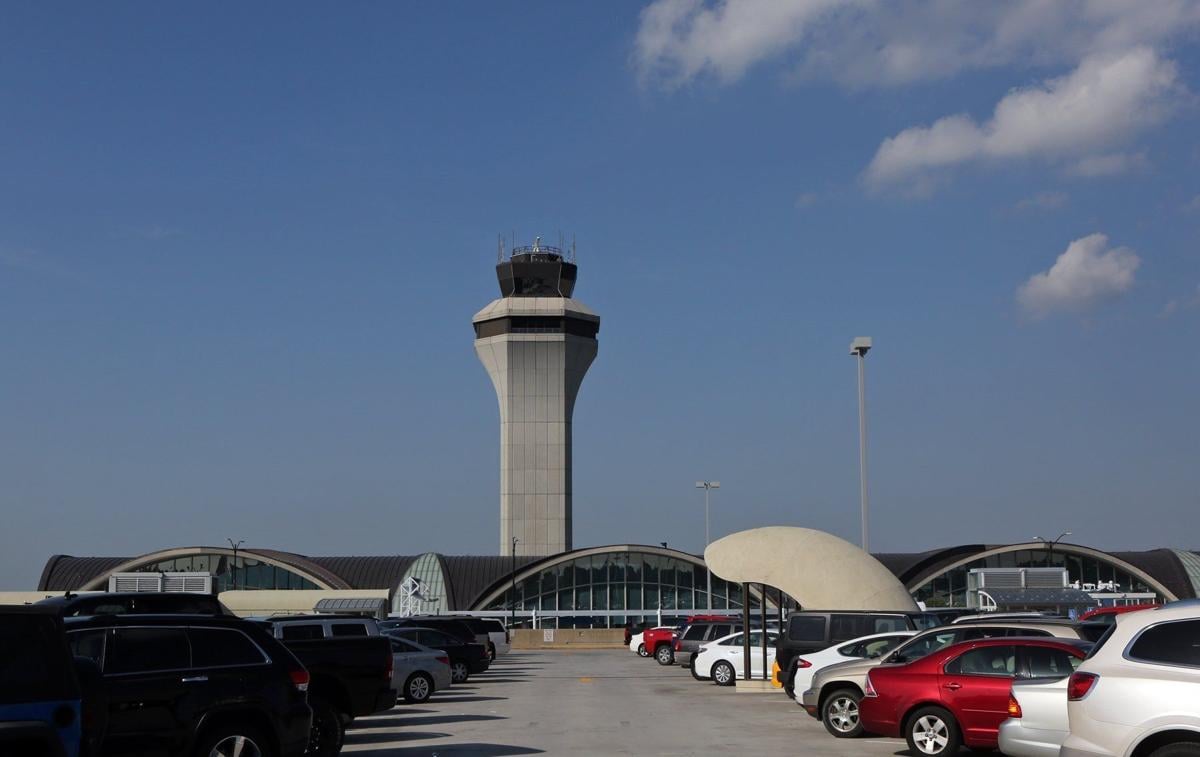 ST. LOUIS • The Board of Aldermen held on Wednesday evening the first in a series of three public meetings to discuss whether to put a potential lease of the city's airport to voters for approval, should such a deal ever come to fruition.
St. Louis applied to the Federal Aviation Administration to explore privatization in April 2017, but the first major step in the process happened this summer, when top city officials approved contracts for a team of advisers.
Ultimately, any lease of St. Louis Lambert International to a private operator will require approval from the Board of Aldermen, airport officials, the FAA and a majority of the airlines operating here.
Alderman Cara Spencer and nine co-sponsors are pushing a bill that would allow the public to also have a say, if a deal clears those other hurdles.
"We shouldn't be asking, can we make a quick buck for our city by privatizing our airport? We should be asking, how can our region's aviation assets be used to maximize the growth of our regional economy?" said Spencer, 20th Ward. "We don't have room in our stagnant St. Louis regional economy to take such wild gambles."
The vast majority of speakers at City Hall for Wednesday night's meeting of the board's transportation committee agreed, expressing concerns about the prospect of a public-private partnership at Lambert and support for a bill that would put it on a ballot.
"I think the general feeling in the room is that this process never should have started in the first place. But it has," Neuner said. "There needs to be another voice, and it needs to be the public, who ultimately own the airport."
Some, like Adolphus Pruitt, who heads the St. Louis City NAACP, said the public should wait for more information before taking a stand one way or the other. If a good deal allows for more investment in north St. Louis, for example, that could be a clear benefit, he said.
"We are early. ... We need to put this out there and see what we can attract. And if we don't attract something that makes some sense, we don't have to do it," Pruitt said. "We deserve the opportunity to know if we can get that sort of investment, and then we deserve an opportunity to determine how that investment is spent."
Some city aldermen have already balked at the "appearance of quid pro politics" ever since Grow Missouri, a nonprofit linked to St. Louis financier Rex Sinquefield, was chosen as one of the advisers. Sinquefield funded the city's application to the FAA, and he's paying the consultants who will walk the city through the process, with any reimbursement contingent on a deal's being reached.
19th Ward Alderman Marlene Davis, who chairs the transportation panel, has urged patience, as it could be 18 to 24 months until a lease agreement could even be on the table. Davis is a member of a team working alongside the privatization consultants, along with representatives of the mayor, aldermanic president and comptroller, as well as the city's budget director and airport director.
Davis took issue with a group of petitioners calling themselves "STL: Not for Sale" as they collect signatures to put any future privatization deal on the ballot. Their proposed language is similar to Spencer's bill, and several members of the group spoke on Wednesday.
"The airport cannot be sold. The airport will not be sold. And I think that's a little disingenuous," Davis said.
The next public hearing on the bill is at 10 a.m. Oct. 13 at St. John the Baptist Catholic Church, 4200 Delor Street.