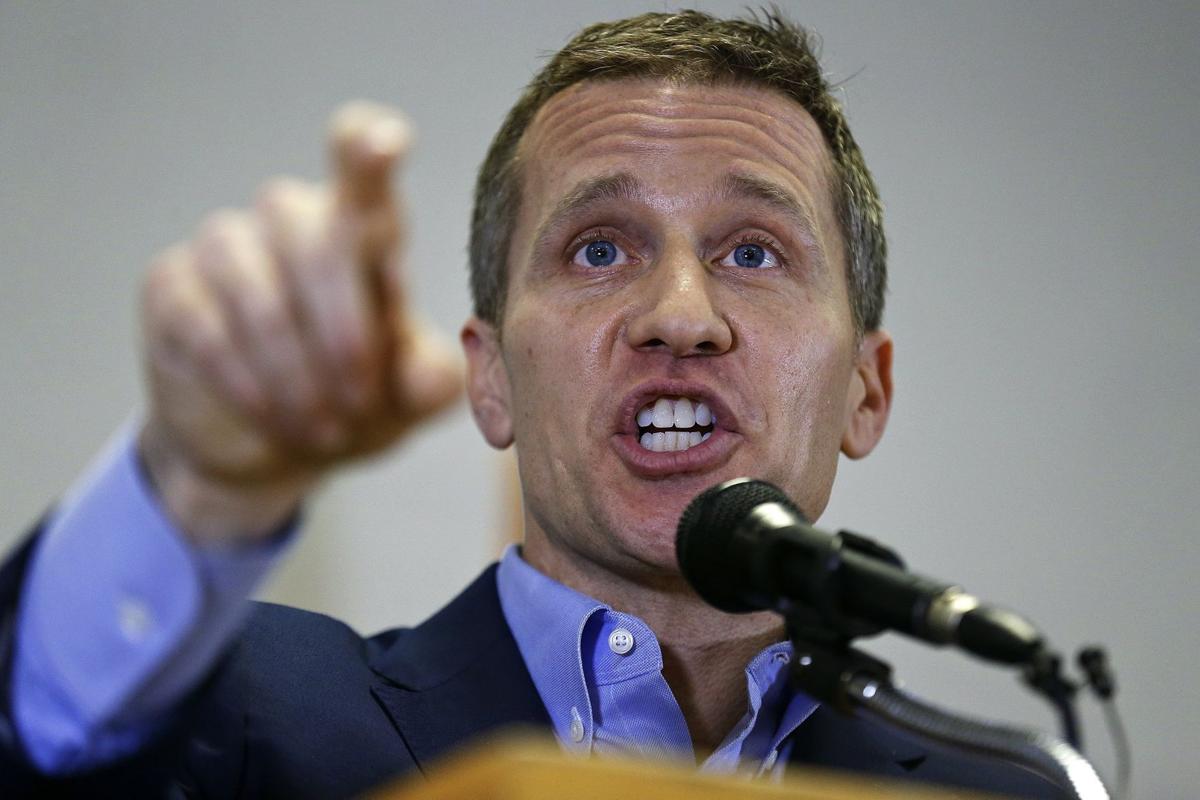 Missouri Gov. Eric Greitens — who has made political ethics reform the cornerstone of his new administration while facing criticism himself for allegedly secretive fundraising — has been fined by state regulators for violating state campaign ethics rules regarding campaign disclosure.
The Missouri Ethics Commission released late Friday a consent order stating that Greitens' campaign for governor improperly failed to disclose help that he got from The Mission Continues, in the form of a donor list. The charity, founded by Greitens a decade ago, arranges projects to help returning military veterans serve their communities.
The consent order is signed by Greitens, meaning he isn't challenging its conclusion.
The ethics commission fined Greitens' campaign $1,000, of which he will have to pay just $100 as long as there aren't further ethics violations in the next two years.
Though the fine is modest, it is likely to press long-standing questions about Greitens' fundraising practices, an issue that Democrats and some fellow Republicans have raised in the Legislature even as Greitens has hammered at them for accepting lobbyists' gifts, a practice he wants banned.
Greitens accepted $1.9 million last year from an organization that was set up under a federal "super PAC" in a way that ensured the original providers of the money never will be publicly identified. As governor, Greitens is being aided in his policy goals by a new nonprofit organization run by close allies, including his former campaign manager — an organization that, again, is structured so that it doesn't have to reveal its donors.
Greitens' office didn't respond Saturday to a request for comment from the Post-Dispatch. Campaign adviser Austin Chambers, in comments to The Associated Press Saturday, dismissed the issue as a "simple campaign finance matter — not a major ethics matter."
Greitens ultimately filed an amended campaign finance report to acknowledge the previously unreported list, assigning it an "in-kind" value of $600.
The Associated Press reported last year that Greitens' campaign accessed a donor list from The Mission Continues, the charity he founded, and used it to raise $2 million for the campaign from the same people and entities who had contributed to the charity.