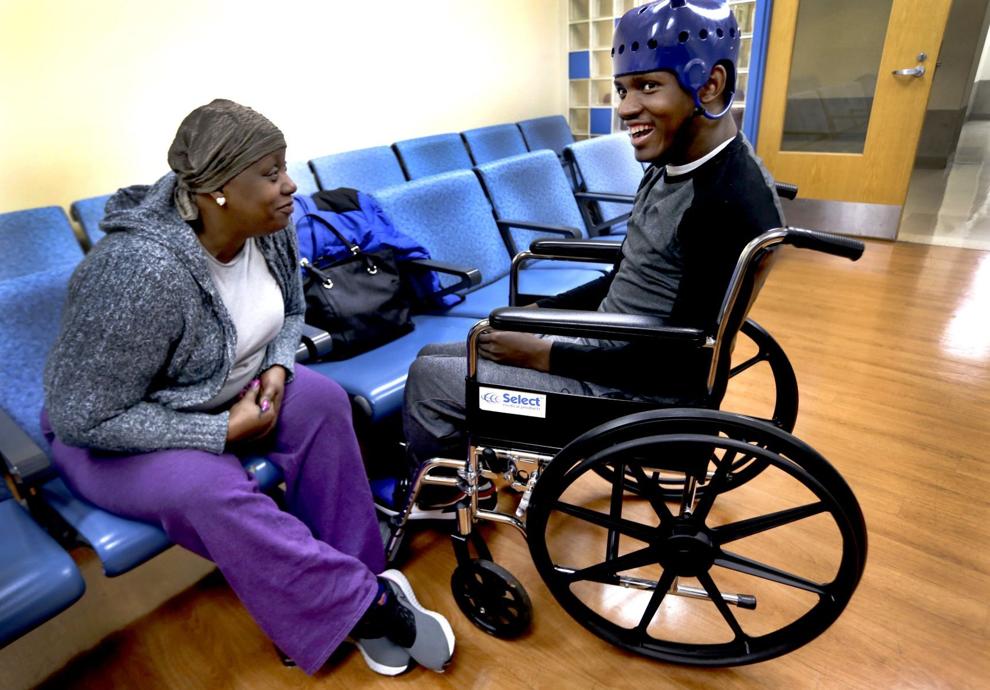 ST. LOUIS — Marcus Logan came into the world another happy, healthy baby. He learned to walk, talk, use the potty and identify colors. Then, at about 3, something changed. To his mother's alarm, she'd find him sitting in one spot, rocking back and forth.
Today, he is 22, nonverbal and on a waiting list to receive much-needed assistance funded by Medicaid. Recently in line for a doctor to evaluate him for a new adult diaper prescription, he wore a blue helmet just in case he had a seizure or tried walking on his own.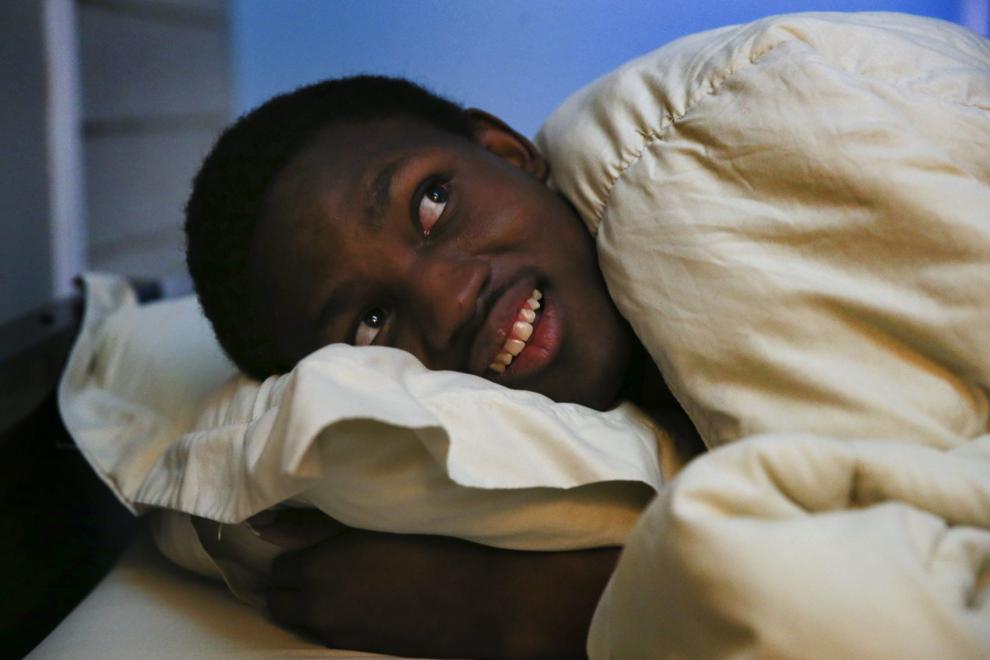 Still by his side, his mother, Wynester, made sure he was comfortable in a wheelchair and had juice to drink. When he grabbed her cellphone, she leaned in close, on the hunt for another smile from her baby, who had grown into a man with severe autism and epilepsy.
"Trying to make a phone call?" she teased. "Who are you trying to call? Who are you trying to call? Ghostbusters?"
Marcus lit up happily at his mother like it was his birthday. Soon, the waiting room door opened and a nurse called out his name.
Wynester prays that his name will come up soon on the Medicaid waiver waitlist. He's one of 86 Missourians with developmental disabilities who have been approved by the state for long-term, 24-hour residential care but are stuck where they are because the waivers haven't been fully funded.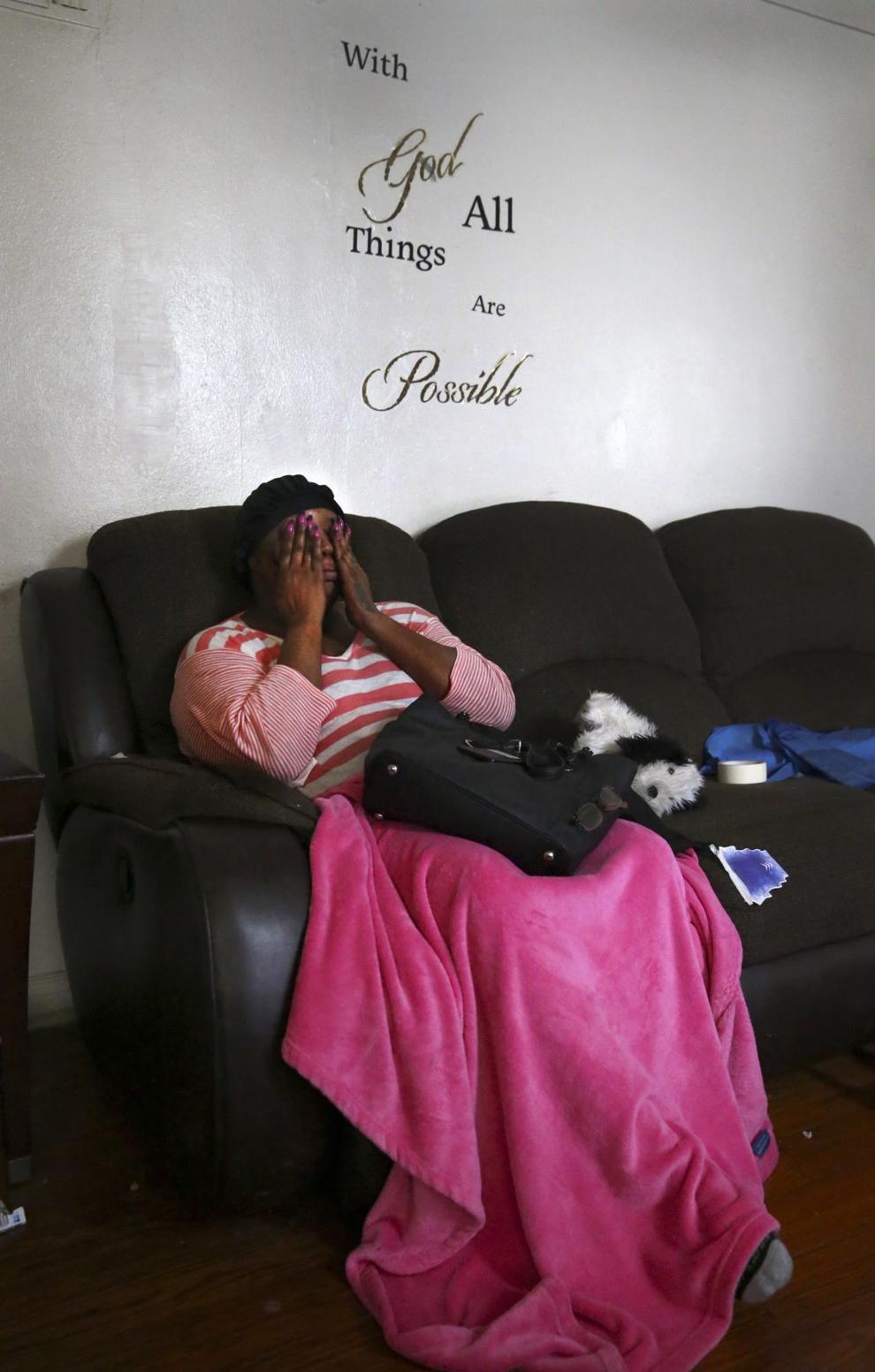 State lawmakers cut the budget for new Medicaid waivers from $31.4 million to $8.5 million, including both state and federal funds. That $8.5 million is enough to fund about 440 waivers this fiscal year — or roughly five new clients a month like Marcus who need residential care and 30 new clients a month who need less costly, specialized support services. That's still far fewer than the 1,300 who the state estimated will need the services.
Advocates say the waitlist is not a mere inconvenience, but that it puts people already in crisis at risk and threatens the stability of families in less extreme situations. Some people remain in hospitals, unable to be transferred to less restrictive — and less costly — environments. Some feel isolated by being housed at home or in the same programs that aren't fully addressing their needs and potential. Parents have fallen out of the job market to be caregivers.
While there is a push to expand Medicaid eligibility in Missouri, all 86 people on the waitlist for comprehensive care have already scored the highest possible rating of need — 12 — by the state's prioritization system. More than 350 other people, some also with the highest rating, wait for specialized day services, which can include anything from learning how to use a spoon to respecting boundaries with women in the grocery store checkout line.
Though families and some developmental disability officials were caught off guard by the waitlist, state lawmakers said it was planned. A decision was made to transfer funding for Medicaid waivers in order to raise the rates paid to caregivers serving current clients.
Firms that contract with the government to provide services for people with developmental disabilities say wages have fallen so low that there is constant turnover in the field, which is also tough on patients and their families. What's the point of not having a waitlist if the quality of care is jeopardized, they ask.
In a recent budget request, the Missouri Department of Mental Health asked for enough funding to address rate standardization and eliminate the waitlist in the next fiscal year, which starts July 1.
People like Marcus Logan are stuck in line until then. Perhaps longer, if enough money isn't approved to fully fund Medicaid waivers.
Observers say parents of people with developmental disabilities are typically stronger than most. They often pull a full load as caregivers and plan for the day they are no longer alive to make up for holes in the safety net for their loved ones.
Wynester, of north St. Louis, faces that reality early. She is 45. Last spring, she was diagnosed with Stage IV breast cancer, which metastasized into her back and liver. Chemotherapy drains her. She can't take care of Marcus the way she used to.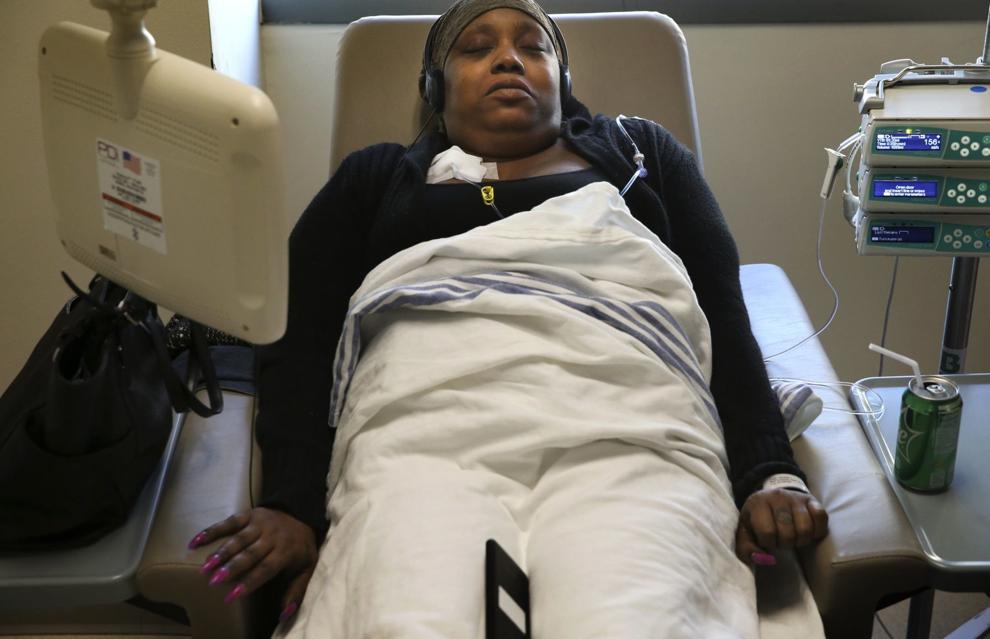 "I am going to be living with this the rest of my life," she said. "It's a hard thing to go through. Not knowing how long. How much my body can take. The only thing I can do is pray for the best that this treatment will keep me here, keep my body moving."
Marcus has been living at Oak Tree Respite in Webster Groves, typically a place for people to stay a few hours or days while their parents run to the store or respond to their own emergencies. Though it's run like a bed-and-breakfast, Marcus has been there since summer.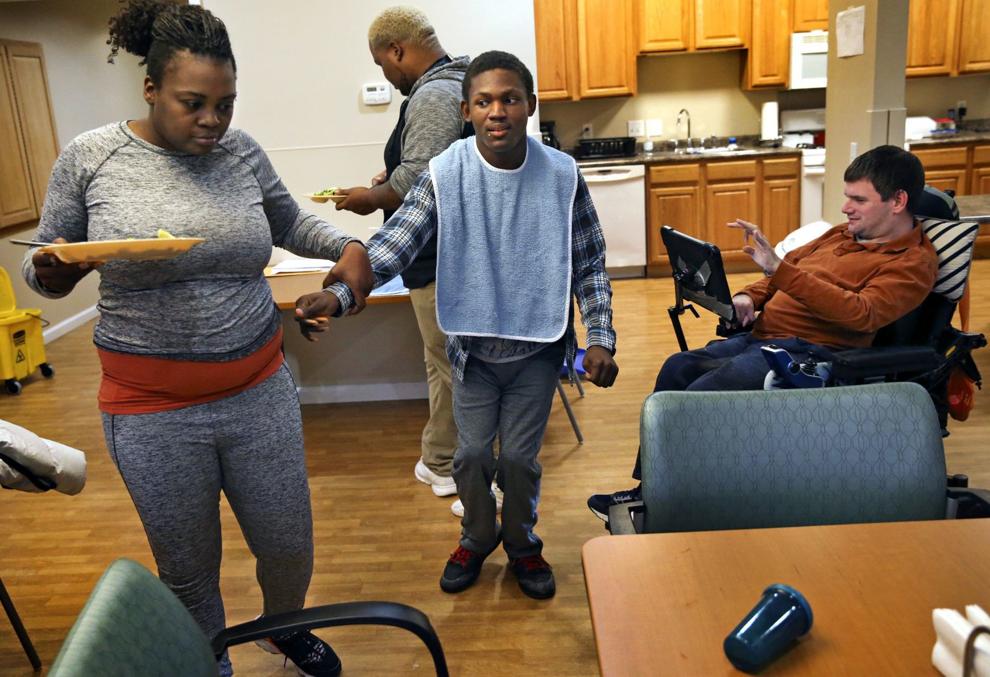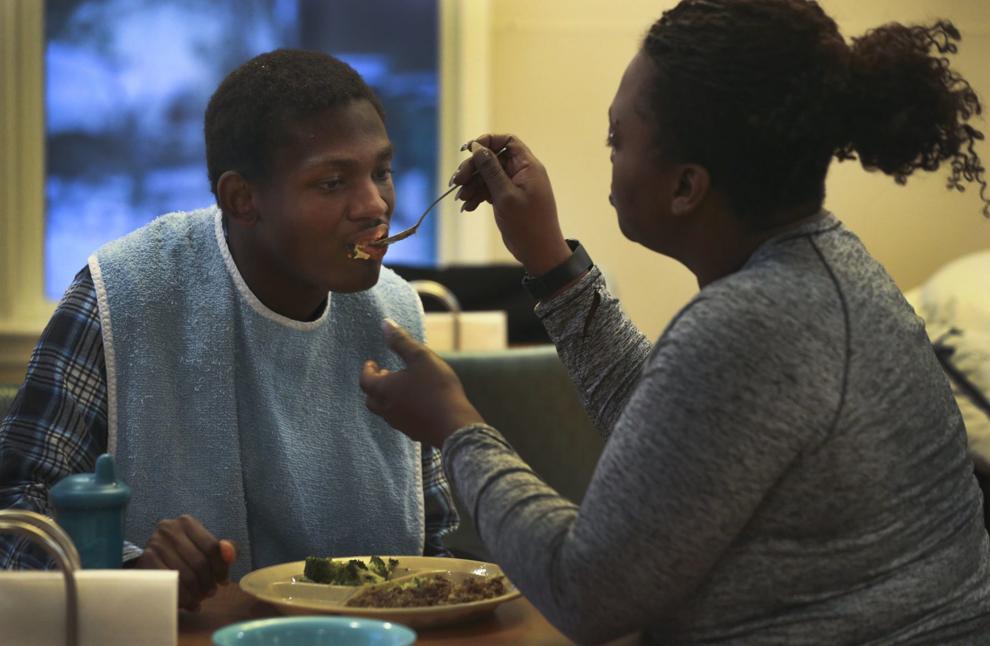 The waiver waitlist keeps him from being placed in a permanent apartment with supports.
"I want to get him situated, so I can be comfortable knowing," Wynester said. "And I am quite sure he'd be comfortable knowing."
Reality vs. feelings
For decades, care for people with developmental disabilities has been transitioning from institutions to an array of individualized treatment options in the community, which tends to cost less, serve more people and give patients more control of their own lives.
Independence is the key. And each person is on their own path to achieve it. But some have too much freedom and need to be reined in. Others are ready to do more on their own.
A Medicaid waiver provides the developmentally disabled alternatives to being institutionalized by paying for community-based services. Like other Medicaid spending, for every 35 cents the state spends, the federal government kicks in 65 cents.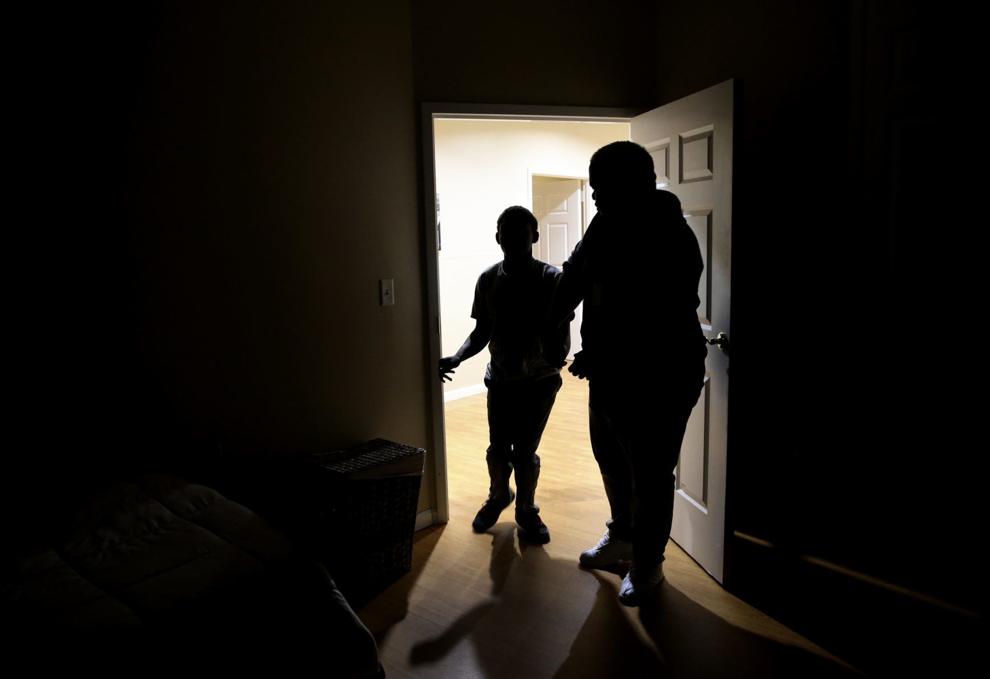 In 2014, under Gov. Jay Nixon, Missouri took full advantage of the deal and eliminated its waitlist. Bringing it back now was a "shortsighted" decision by legislators bound by term limits, said Les Wagner, a former executive director of the Missouri Association of County Developmental Disabilities Services who has followed the issue closely for decades.
"If you spend it at the right time for the right thing, (services) can change the trajectory of their life," Wagner said. "It's not wise to leave them without the services they need and foster dependency later on in adulthood."
"We need to help legislators understand in the long run it's better to support these individuals now," she said. "It's a moral issue, too. These are our most vulnerable population and we need to be caring for them. I think that legislators don't really know what this is going to do to people."
Parents who have grown so old that they struggle to support their grown child will need to struggle longer. In some cases, both parents have died and a sibling is trying to fill in. In others, a grown child has developed into a large adult with intensive behavioral issues.
"It can be devastating for families," said Val Huhn, director of the Division of Developmental Disabilities at the Department of Mental Health. "I have some folks who are looking for discharge right now (from the hospital). I have no residential provider to refer them to because they are on the waitlist."
She wouldn't comment about her initial reaction to hearing that Missouri would have a waitlist again.
"I have feelings for people every single day. I still have to balance this together," she said, adding: "It's not really about people. It's about money and how many people that money will be serving."
Tough decisions
While some were blindsided by the waitlist, lawmakers saw it coming.
Rep. Cody Smith, R-Neosho, who chairs the powerful House Budget Committee, said the companies that care for the people with disabilities asked for more money to give raises to their workers. But, in transferring that money from one pot to another within the Department of Mental Health, lawmakers worried that the providers would take on new clients at higher rates and stop caring for clients who are under an older set of rates.
Rep. David Wood, R-Versailles, said the budgeting maneuver was aimed at protecting the long-term clients, who recently numbered more than 15,000.
"If we don't pay for the people who have been in the system the longest, they are going to get thrown on the street because the providers are going to take new people coming in at a higher rate," Wood said.
Gov. Mike Parson agreed to the move, sending an additional $7.5 million in state funds, which comes with a $14.3 million federal match, toward the rate structure for existing clients.
"They were willing to make that swap. We'd rather tell somebody we can't take you right now than tell someone who's been there a long time that they have to leave," Wood said.
"We all understood where this was heading," said Smith. "It's kind of a pickle. You give a higher reimbursement rate, but then you can't service as many folks."
Some lawmakers blanched at the so-called trade-off.
"It's a very painful thing," Rep. Sarah Unsicker, D-Shrewsbury, said of the budget's effects on the developmentally disabled. "There's just not enough money to go around."
Erika Leonard, executive director of the Missouri Association of Rehabilitation Facilities, said she's been working on standardizing and increasing pay rates for workers who care for the developmentally disabled for 10 years. She said the higher rates allowed this year for existing clients are a good first step.
"We've turned a corner. We have a new governor. He understands the situation," Leonard said.
The good economy and a boost in the minimum wage have made it hard for care companies to retain workers who are paid low wages for a tough, often intimate, job.
"It's just hard to find people, period," said Dr. Mark Stringer, director of the Department of Mental Health.
During debate on the budget in April, Sen. Lauren Arthur, D-Kansas City, raised the issue of low pay rates for people who provide assistance to the developmentally disabled. In response, the chief Senate budget writer said the level needed would have to be phased in over time.
"This is a very complex and convoluted process," said Sen. Dan Hegeman, D-Cosby.
Adding to the pressure on the state budget is a federal demand that Missouri continue to standardize its rates within the next four years or face penalties. Price estimates range from about $50 million to $80 million.
"We've got an $80 million problem that we need to fix," Leonard said.
In its recent budget request for fiscal year 2021, which begins July 1, 2020, the Department of Mental Health asked for $20 million in state funding to address rate standardization, which would come with an additional $38.1 million from the federal government.
The department also asked for $21.8 million in state and federal money to eliminate the Medicaid waiver waitlist backup and an additional $42.1 million to be sure that it doesn't return next year.
"I'm sure we'll be taking another crack at that going into the next session," Smith said.
Blind preacher
The Medicaid waiver issue is not unique to one part of Missouri. It affects the whole state.
Unlike Marcus Logan of north St. Louis, Noah Oneal of the Ozarks can tell you what he thinks.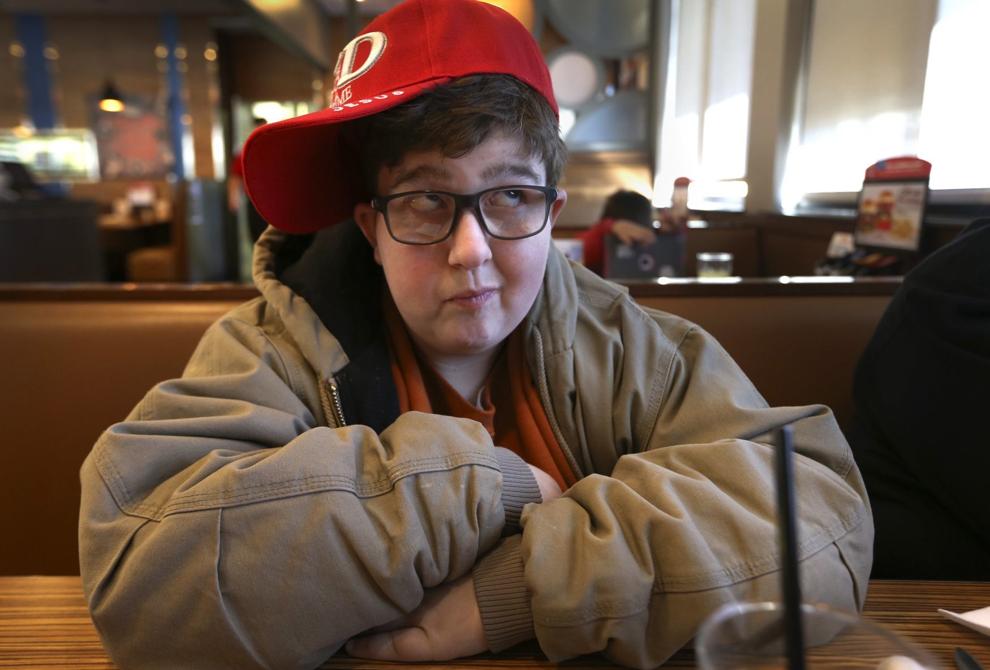 "That's nuts," Noah, 20, said of the funding cuts.
He immediately thought of the people on the list who are stuck in the hospital, as he was throughout parts of his childhood.
Shortly after he was born, Noah was diagnosed with hydrocephalus, or buildup of too much fluid in the brain. Though doctors didn't think he'd live six months, he also fought off a brain tumor through his first 10 years, which blinded him in one eye. He can barely see out the other eye and has to hold things very close to his face.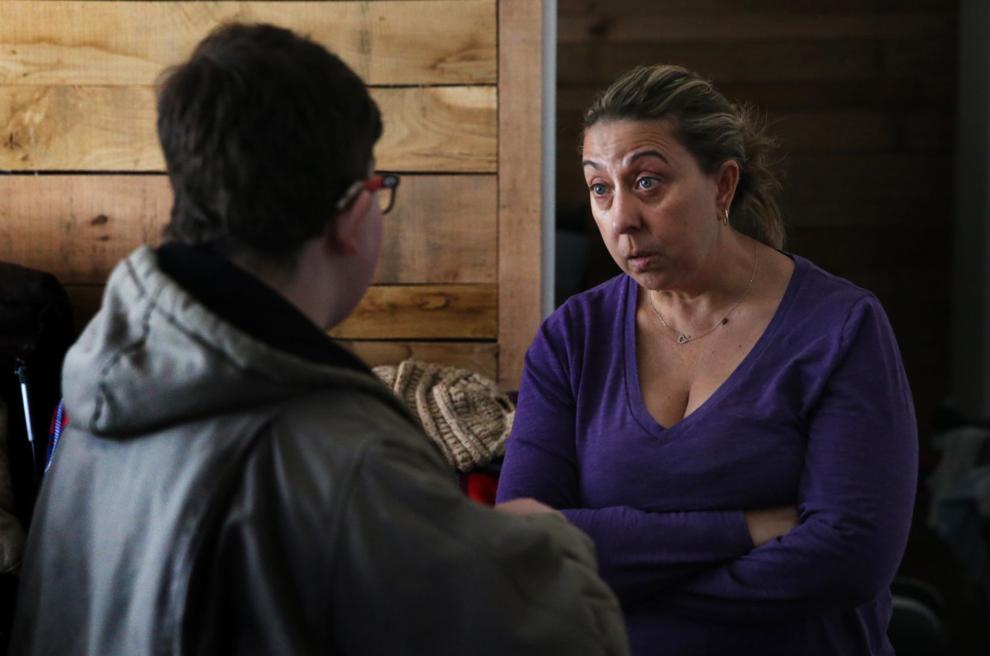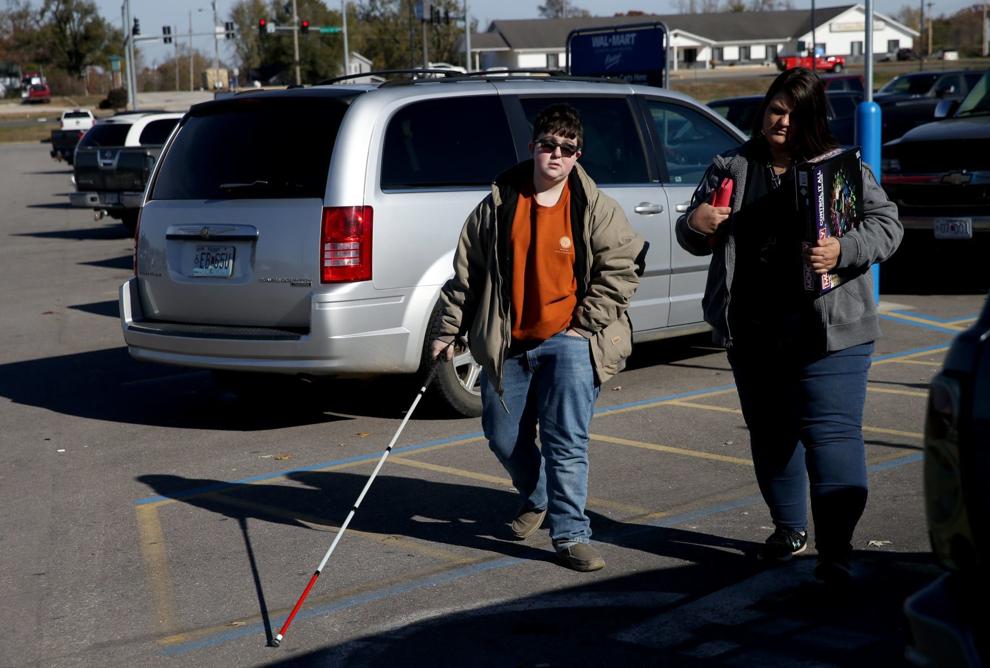 Noah doesn't read or write well. He dropped out of the Missouri School for the Blind without learning Braille.
Still, he's on the move and social. He was prom king at Salem High School, where he graduated in 2018. He wants to go to college and be a preacher, but he bombed the ACT.
He said he's "praying and crying" for all the people on the waitlist who are worse off than him, even though he scored the highest rating by the state for need.
"Maybe there's people who don't know God," he said.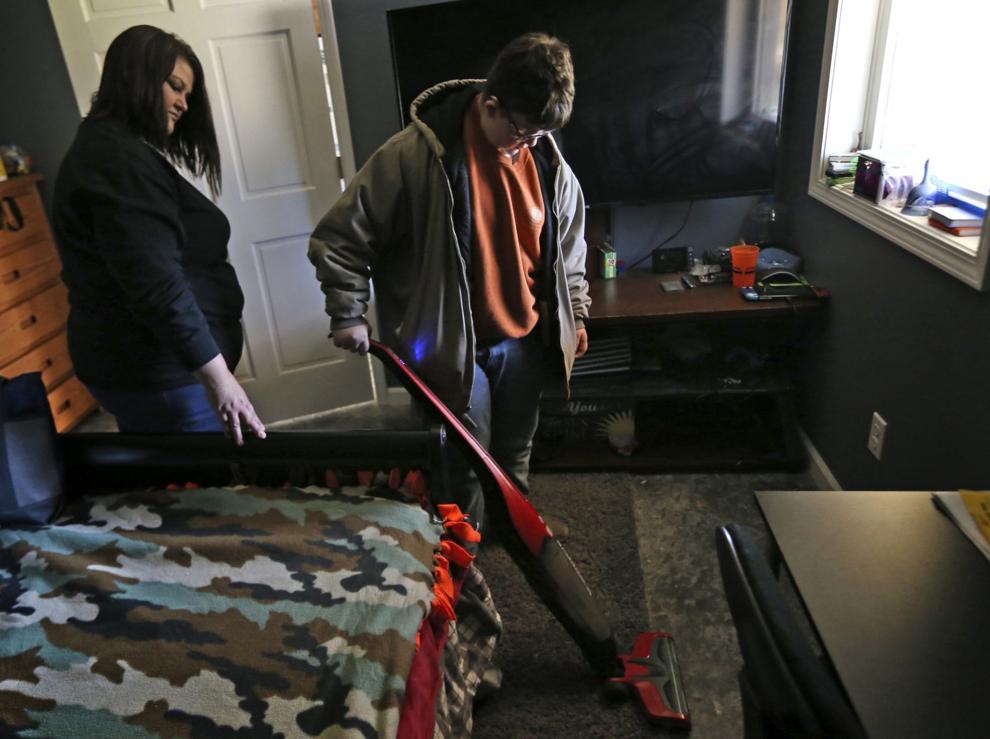 Most days, he's at the Dent County Sheltered Workshop, packaging trays of Easter eggs. He wants to do something more meaningful.
"I can't take this. I can't take this. I can't do it," he said, getting anxious. "I have to be able to help other people. I don't want to see other people die, with me sitting in Salem snapping Easter eggs."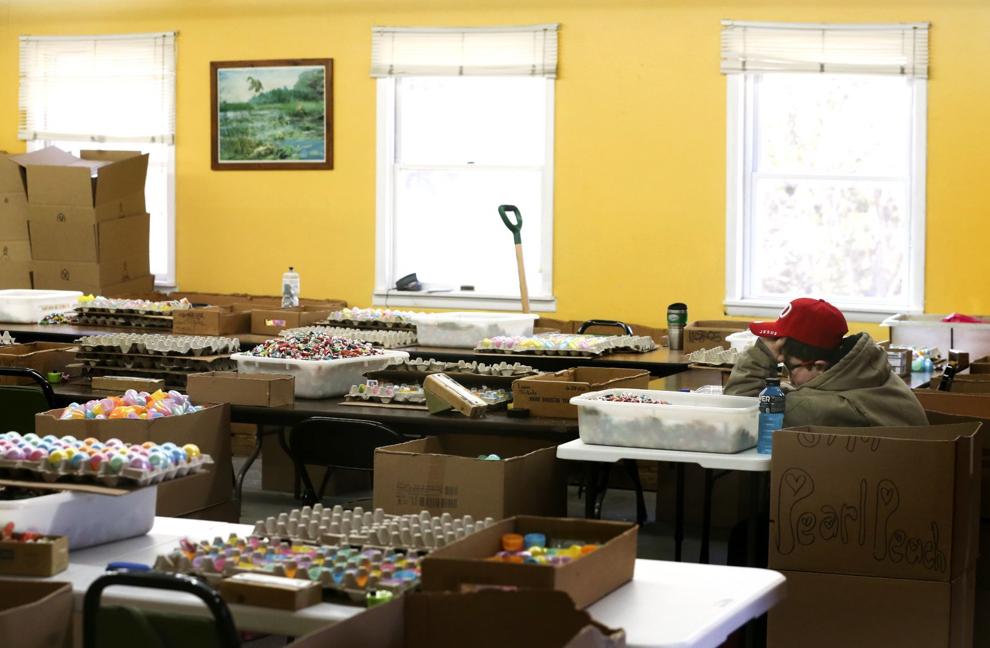 A caseworker said Noah wasn't in good enough shape to work in a more competitive environment, but he might be able to if he has the right supports, which is tied into the waiver situation.
More pressing, the waitlist keeps Noah from getting into an apartment. He lives 10 miles south of Salem, with his mother and stepfather, who are supportive and also stern.
"If I give him high hopes and something falls through, he has a meltdown," said his mother, Wendy Pryor.
Noah sleeps in the basement, which has been fitted out with his own bedroom, bathroom and kitchenette. An extra doorway opens to a cow pasture with a large bull and other cattle.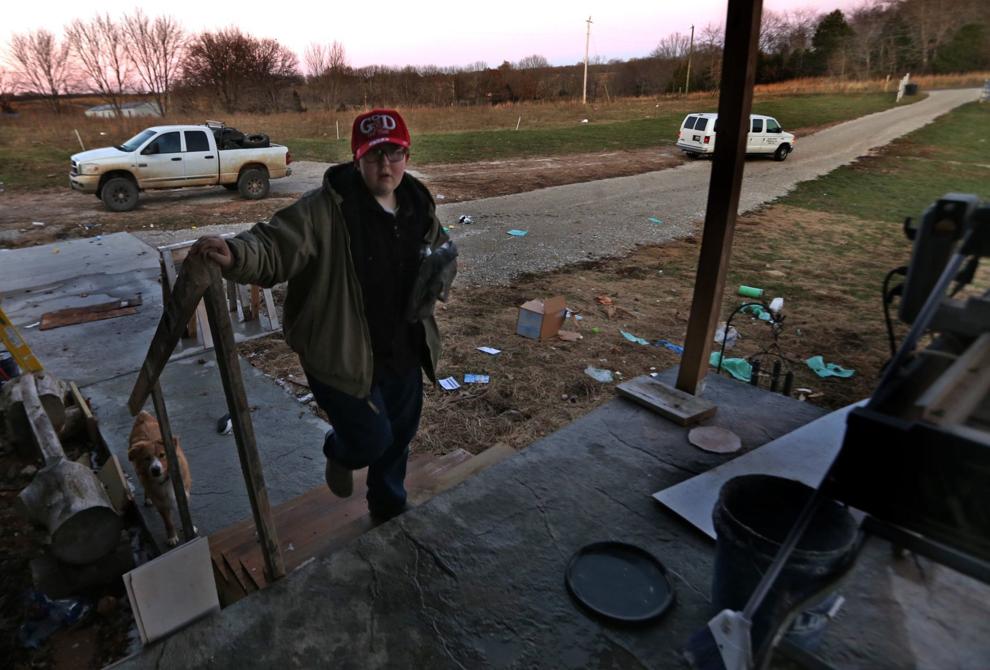 "I don't like being way out in the country," he said. "Where I live now, I can't walk to Dollar General or Walmart. Or my grandmother's house. It's just too far."
He'd like to venture beyond Salem and nearby Rolla. He yearns to leave his mark as a preacher, to learn how to help more people than himself.