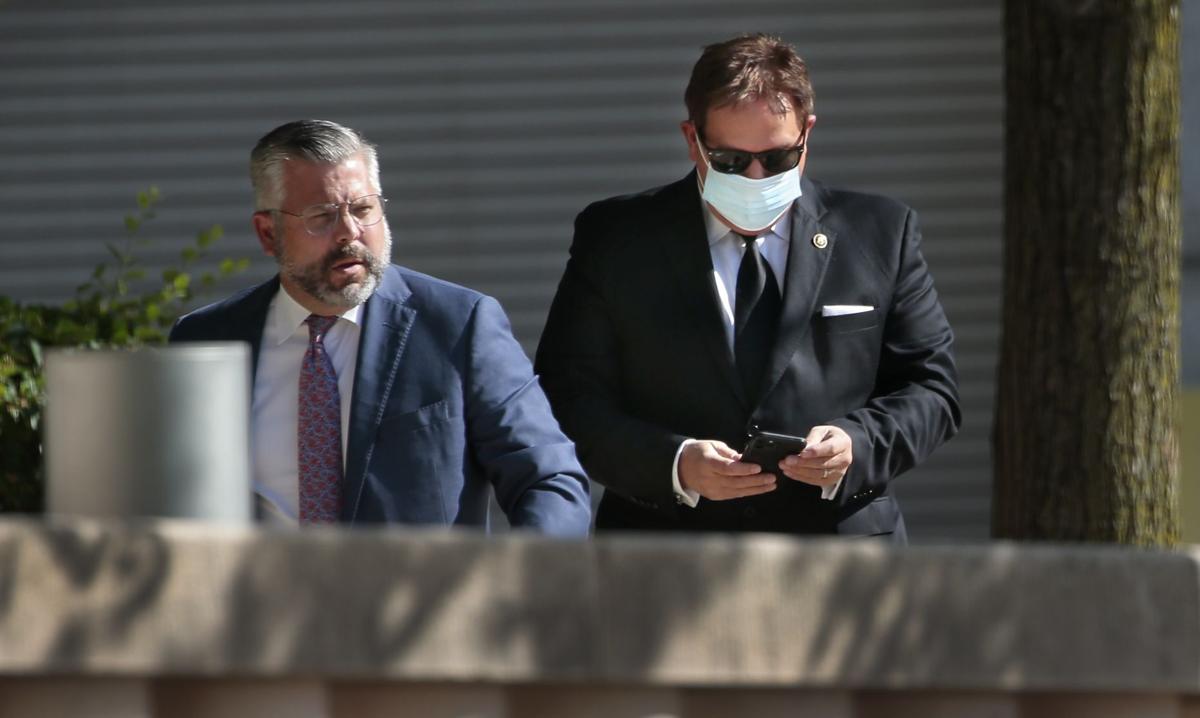 JEFFERSON CITY — A longtime Missouri political consultant and lobbyist is still working for GOP Gov. Mike Parson's political action committee after being indicted on a felony tax charge late last month, a spokesman for the PAC said Monday.
David Barklage, 60, of St. Louis, is accused of failing to report $443,633 in income between 2012 and 2014 and not paying $151,843 in taxes. He pleaded not guilty Friday in U.S. District Court in St. Louis.
John Hancock, spokesman for Parson's Uniting Missouri PAC, said Monday Barklage was still on retainer for the PAC.
"He's done a really good job for the PAC and, you know, we're very pleased with the work that he's done," Hancock said.
The PAC paid The Barklage Company $50,000 on Jan. 15 for "fundraising & management." The company was paid another $7,500 between February and March, the last month for which campaign spending records were available.
Barklage led ad-making efforts for Uniting Missouri during the 2020 campaign, when the PAC blanketed the state with advertisements ahead of Parson's resounding victory over Democratic Auditor Nicole Galloway in the governor's race.
Parson spokeswoman Kelli Jones said in response to a question about whether the governor was cutting ties with Barklage that "there's no direct relationship with Barklage. It's only the PAC."
During the period covered in the indictment, Barklage was the sole owner of The Barklage Company and owned half of Barklage & Knodell, the indictment says.
Joe Passanise, attorney for Barklage, did not respond to a question about whether Barklage intended to continue working while he defends himself against the tax charge.
Rep. Mary Elizabeth Coleman, R-Arnold, who is running for the northern Jefferson County state Senate seat held by term-limited Sen. Paul Wieland, did not respond to a question about whether her campaign would continue paying Barklage.
Records filed with the Missouri Ethics Commission show her campaign in January paid Barklage's company more than $6,500 for "general consulting and strategy" and "inoculation research."
Eric Scroggins, CEO and founder of the Opportunity Trust, a nonprofit funder of charter schools, said the organization would review its lobbying contracts at the end of this year's legislative session, which ends Friday.
Barklage is one of 10 lobbyists working for the group.
"All our contracts related to policy lobbyists are for one legislative cycle and are reviewed after the end of the legislative session," Scroggins said in an email.