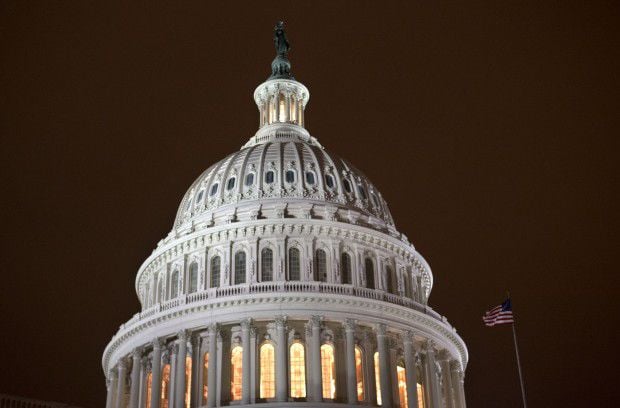 WASHINGTON • May is mental health awareness month, and the issue has been getting a lot of attention in Congress over the last few years, in part because of Post Traumatic Stress Disorder suffered by veterans of the nation's wars since 9/11.
Those shocks—and others—are forcing changes in policies and a re-focus on mental illness.
Mass shootings involving suspects alleged to be mentally ill, such as the Denver movie theater shooting that killed 12 people and injured 70, have raised mental health as a public-crisis issue. James Holmes is currently on trial and whether or not he is determined mentally ill has been a central part of the case.
The Veterans Administration scandal last year included allegations of a St. Louis whistleblower that mental health patients in a VA St. Louis Health Care System facility were getting poor treatment. Sens. Roy Blunt, R-Mo., and Claire McCaskill, D-Mo., said the claims, if true, potentially put "the health and safety of veterans at risk."
Blunt helped lead a successful effort in Congress last year to treat mental health more on par with physical health in community health centers.
Missouri and Illinois are ranked near the middle of the 50 states by incidence of mental illness and access to treatment, according to a comprehensive analysis by Mental Health America.
On the overall ranking, Illinois ranked 16th best among the states, Missouri 22nd. The report's authors said that a high overall ranking or in any of the sub-categories "does not mean that a state is 'doing well' in an objective sense," only that it is doing better than other states.
Massachusetts came out on top in the ranking, followed by Vermont, Maine, North Dakota and Delaware in the Top Five. The bottom five were Arizona, which had the worst ranking, preceded by Mississippi, Nevada, Washington state and Louisiana in that order. (Chuck Raasch)
13 - Number of suicides per 100,000 population, 2013, according to the Centers for Disease Control and Prevention (CDC)
63.3 million - Number of visits to U.S. doctors and other health-care professionals in 2010 where the primary diagnosis was mental disorder, as compiled by CDC.
7.2 - Average days length of stay for people hospitalized with mental disorders in 2010, per CDC.
HE SAID IT: "Disparity, more than parity, is the rule" in state-to-state attitudes toward identification and treatment of mental health —Paul Gionfriddo, President and CEO of Mental Health America.
Kevin McDermott • 314-340-8268
@kevinmcdermott on Twitter