ST. LOUIS — In testimony marked by tears and high emotions, the director of surgical services at Planned Parenthood's St. Louis clinic said Missouri regulators were on a mission in 2019 to strip the facility of its license.
After years of largely positive and collaborative inspections by the Missouri Department of Health and Senior Services, Kawanna Shannon said, the tone changed abruptly in 2018 when inspectors were more combative.
The facility, however, received its license that year.
Things got worse when inspectors arrived for the clinic's annual review in March.
"Tensions seemed to be high almost immediately," Shannon said during testimony before a state hearing commission that could decide the fate of Missouri's lone abortion clinic. "We were just really unsure how we would move forward."
Shannon's testimony wrapped up the public portion of Planned Parenthood's fight to continue operating. After four days of testimony, attorneys in the case now will begin trading paperwork and issuing briefs in anticipation of a ruling sometime after Feb. 7.
In June, the department moved to revoke the clinic's license, citing concerns about "failed abortions," and a decision by some doctors to not sit for interviews with regulators.
Planned Parenthood attorneys say the state "cherry-picked" a handful of difficult cases out of an estimated 3,000 otherwise successful abortions.
Shannon said inspectors seemed on a mission to end the operation of the Forest Park Avenue facility.
In one instance, she described an inspector attempting to cite Planned Parenthood for the placement of a shelf that had been approved by the state in 2018.
Shannon tearfully described how the clinic complied with a state demand that each patient undergo a pelvic exam on their first visit to the facility, which Shannon said was unnecessary and invasive.
"It was unbearable. We explained to the patients that this was not our doing," Shannon said.
In response, Planned Parenthood attorney Chuck Hatfield told hearing commissioner Sreenivasa Dandamudi that the state may have violated an order that both sides not release records during the hearing process.
"Apparently somebody didn't get the message … that all of those are under seal," Hatfield said.
Dandamudi said his order to keep records out of the public eye was aimed at ensuring medically sensitive information about patients was not released. Going forward, he told both sides to get his approval before making records public.
"This did not release any sensitive information," Dandamudi said.
The issue of the spreadsheet has garnered national attention and put Williams under a microscope.
He said an investigator made a spreadsheet that included the dates of patients' last periods. He said the goal was to find women who had needed multiple procedures to complete an abortion.
In its statement, the department denied that Williams had ordered such a spreadsheet to be created. The department said regulators "devised a means to efficiently investigate" failed surgical abortions. The first time Williams saw the spreadsheet, the statement said, was at a deposition on Oct. 17.
The Administrative Hearing Commission isn't expected to rule on the licensing issue until February at the earliest. The St. Louis clinic remains open.
If the license isn't renewed, Missouri would become the first state since 1974, the year after the Supreme Court's Roe v. Wade decision, without an abortion clinic.
Missouri Gov. Mike Parson, a Republican, signed legislation in May banning abortions at or beyond eight weeks of pregnancy, with exceptions for medical emergencies but not for rape or incest. The law is on hold while a legal challenge plays out in federal court.
While the case unfolded, Planned Parenthood built a new abortion clinic just over the river in Fairview Heights to meet demand from Missouri residents affected by the new limits.
Day 4 - Hearings on fate of Missouri's lone abortion clinic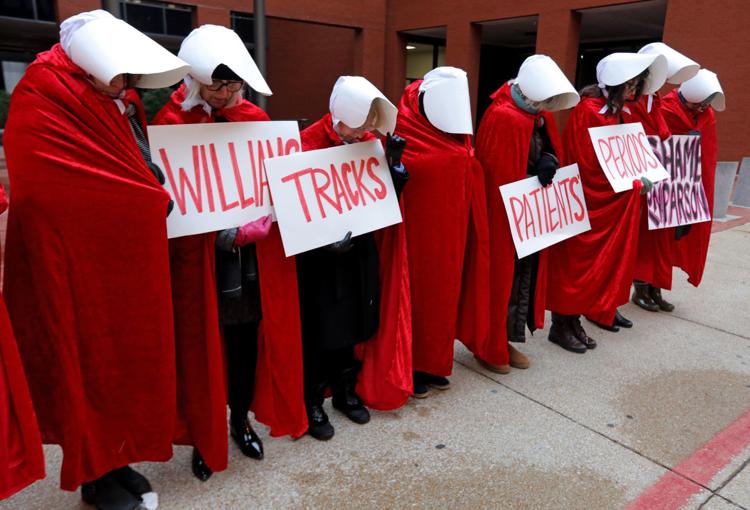 Day 4 - Hearings on fate of Missouri's lone abortion clinic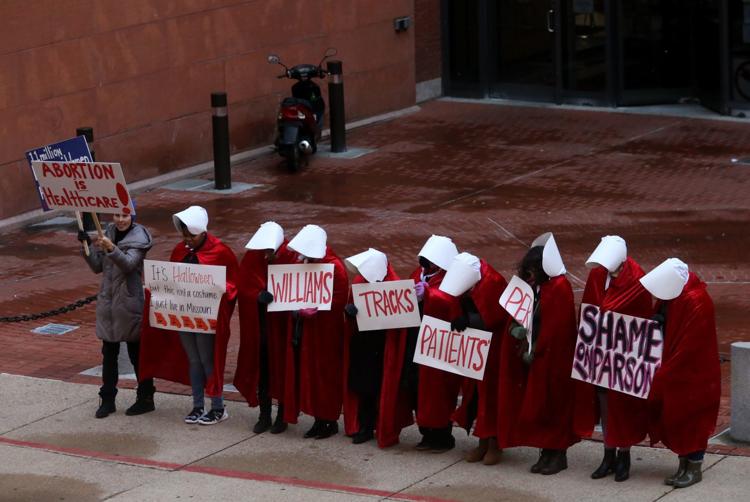 Day 4 - Hearings on fate of Missouri's lone abortion clinic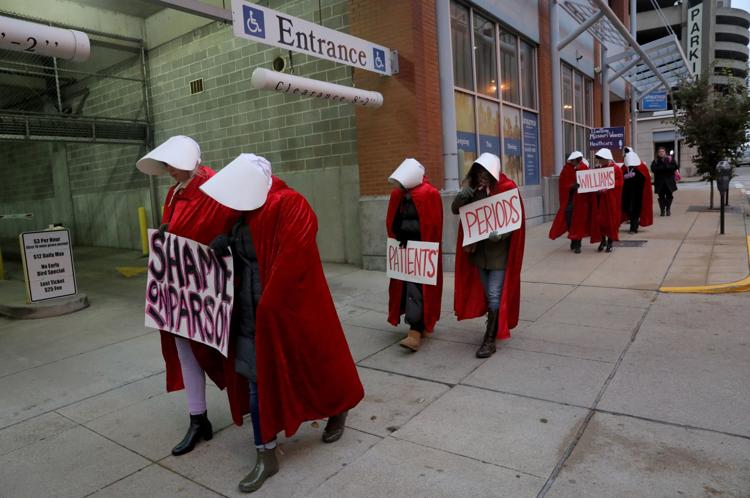 Day 4 - Hearings on fate of Missouri's lone abortion clinic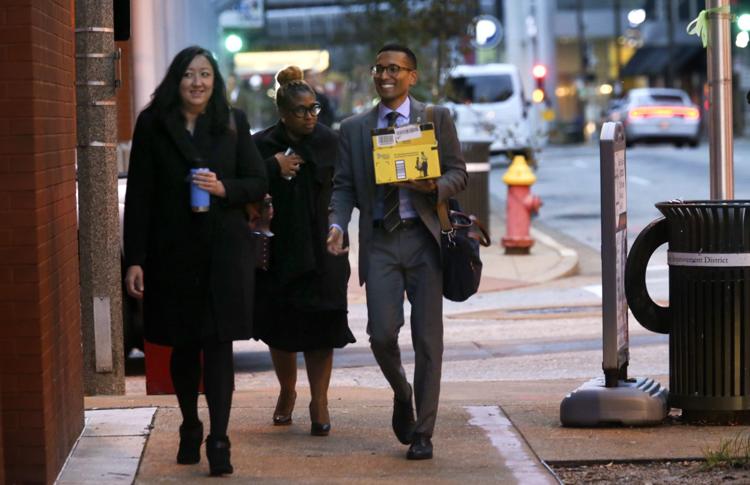 Day 4 - Hearings on fate of Missouri's lone abortion clinic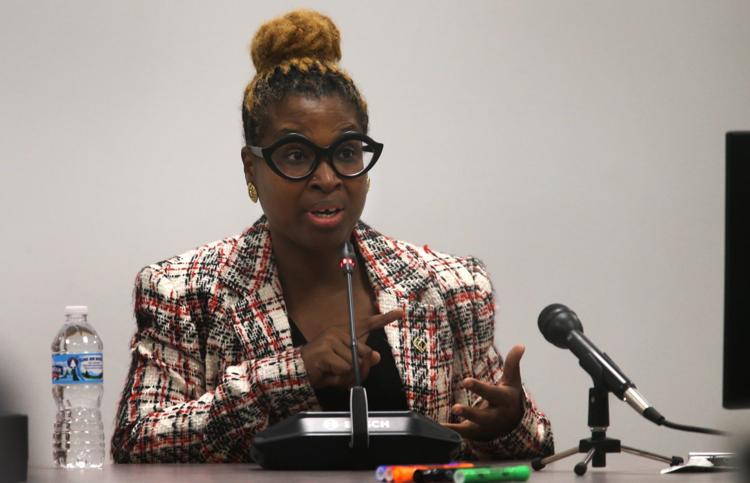 Day 4 - Hearings on fate of Missouri's lone abortion clinic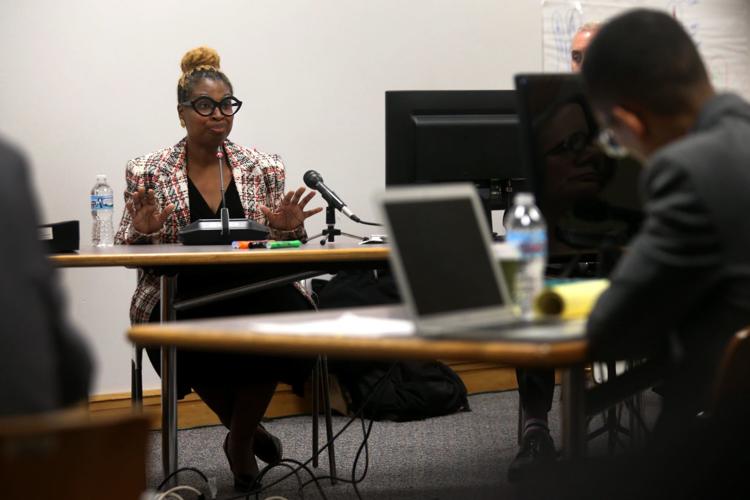 Day 4 - Hearings on fate of Missouri's lone abortion clinic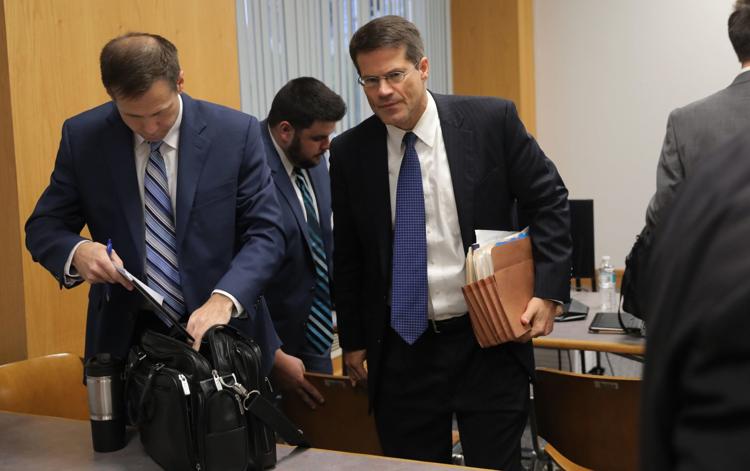 Day 4 - Hearings on fate of Missouri's lone abortion clinic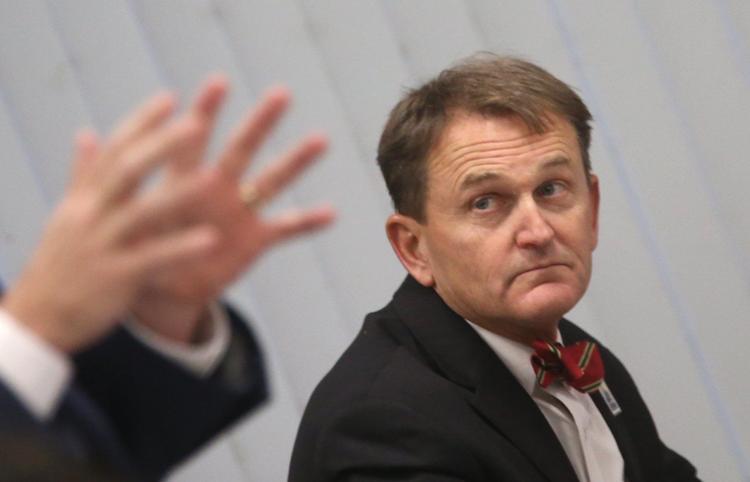 Day 4 - Hearings on fate of Missouri's lone abortion clinic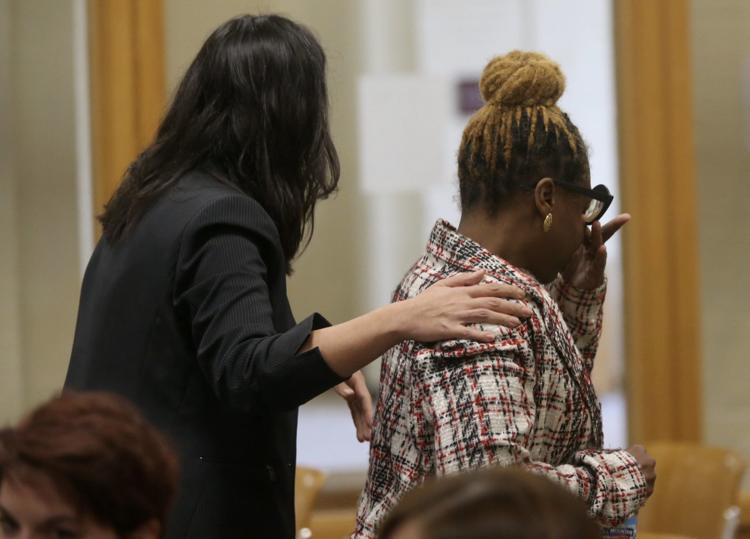 Day 4 - Hearings on fate of Missouri's lone abortion clinic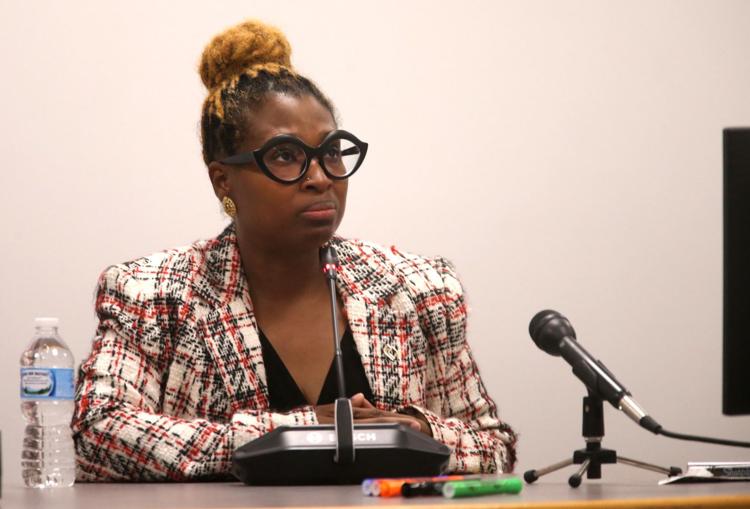 Day 4 - Hearings on fate of Missouri's lone abortion clinic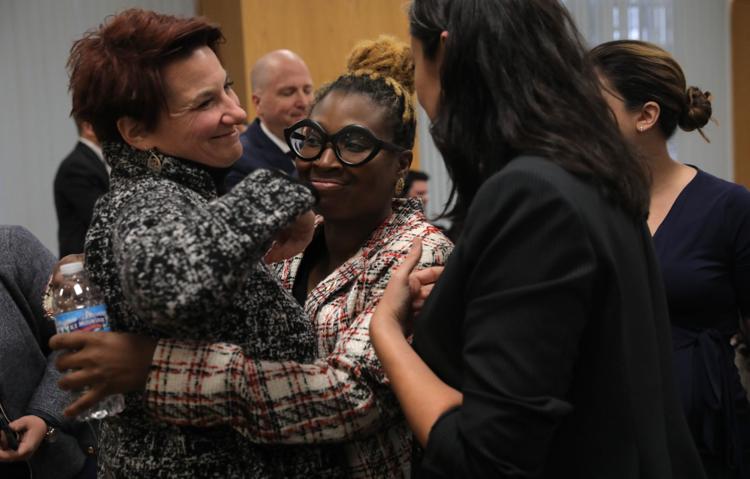 Day 4 - Hearings on fate of Missouri's lone abortion clinic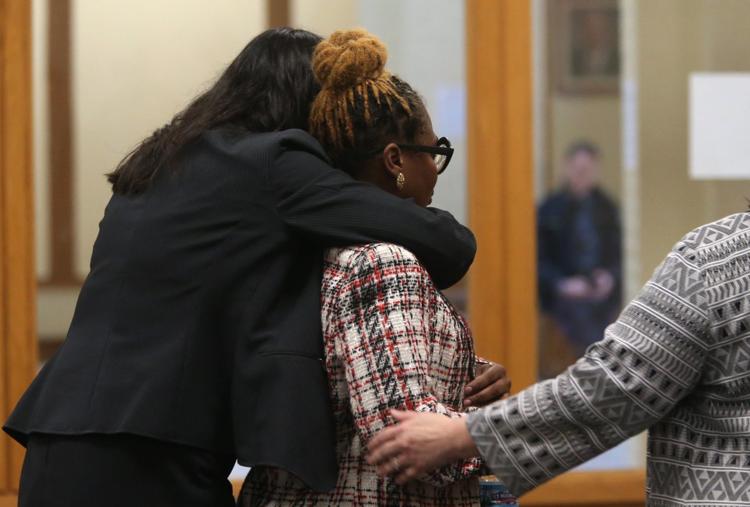 Day 4 - Hearings on fate of Missouri's lone abortion clinic
Day 4 - Hearings on fate of Missouri's lone abortion clinic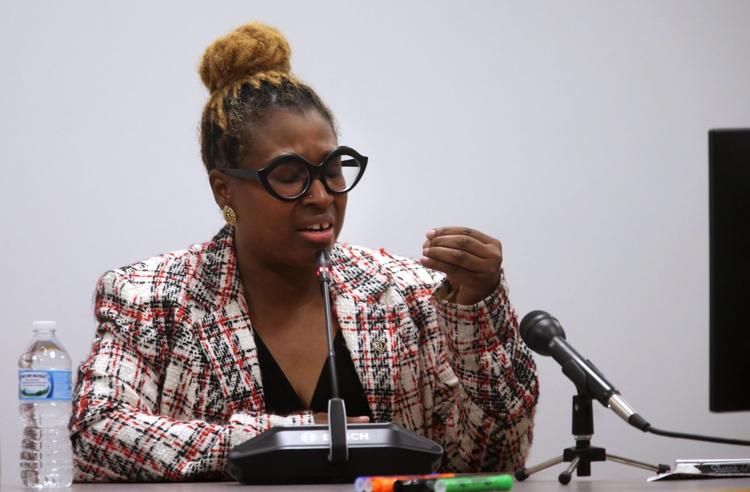 Day 4 - Hearings on fate of Missouri's lone abortion clinic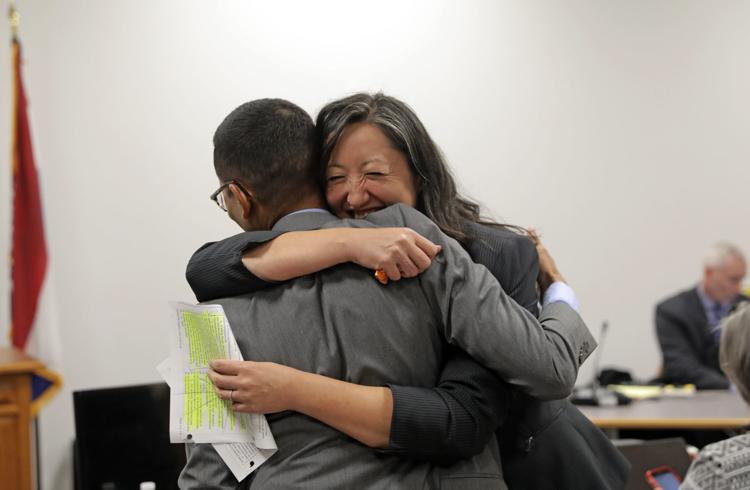 NO headline in galleries