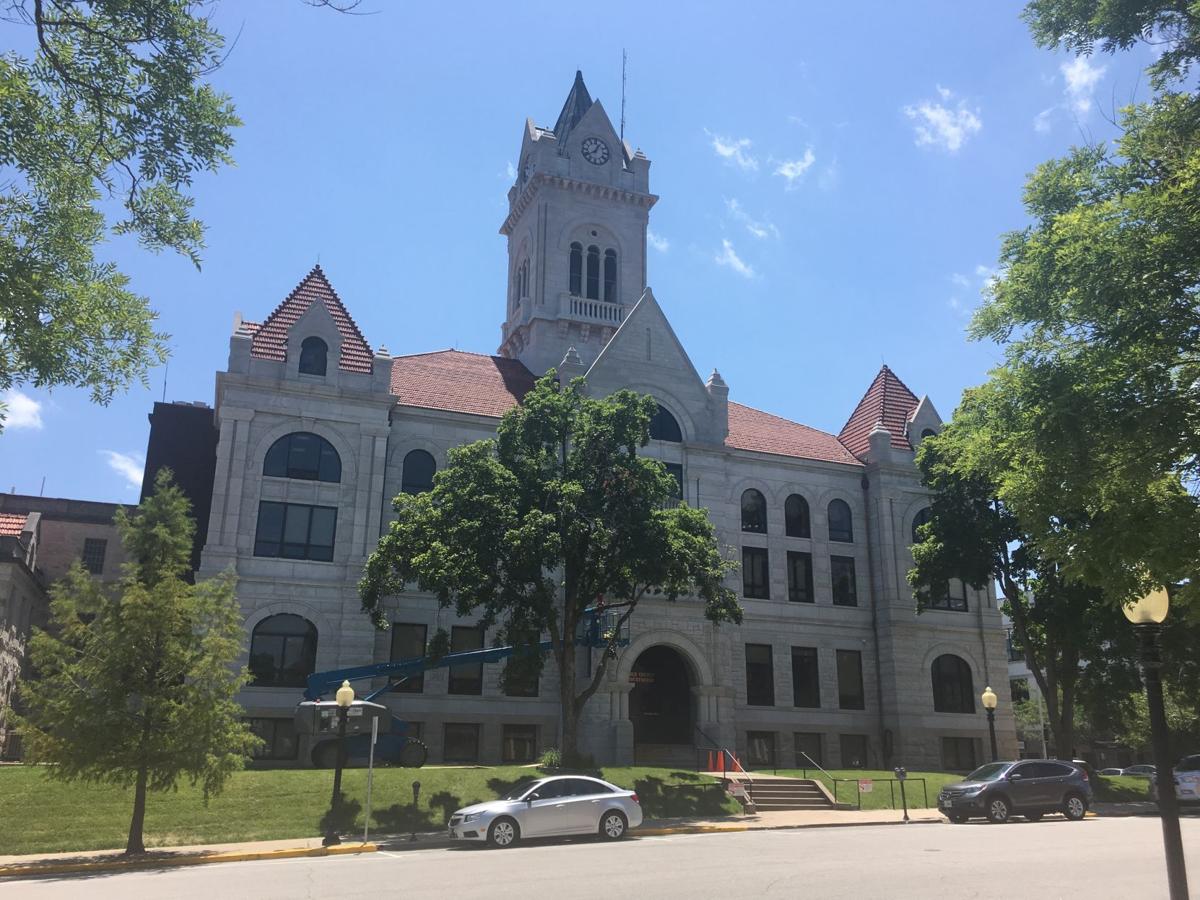 JEFFERSON CITY — A Cole County judge Thursday denied a St. Louis suburb's attempt to block a sweeping new state law from going into effect.
Green called Overland's arguments "factually correct" but sided with the Attorney General's office, which said the law approved by the Legislature in the spring did not violate a constitutional prohibition on containing too many separate and unrelated subjects.
"If it's any consolation, I hope I am wrong," Green said.
Overland, population 16,000, raised issues with House Bill 271, which is set to go fully into effect Saturday.
The measure, sponsored by House Speaker Pro Tem John Wiemann, R-O'Fallon, originally focused on local government transparency, but lawmakers expanded its scope to include restrictions on health orders and vaccine passports in the waning days of the spring legislative session.
The law also includes two dozen changes to other state laws affecting the regulation of large livestock farms, scrap metal and how local governments can oversee right-of-ways for utility companies.
That, the lawsuit said, violates state law barring legislation from including more than one subject.
"There are so many provisions ... that are not at all germane," Overland attorney Greg Dohrman told the judge.
But Green, interrupting, questioned why the so-called "Christmas tree bill" was more egregious than others approved by the Legislature that have already passed Supreme Court muster.
Missouri's "Hammerschmidt rule" restricts lawmakers from packing bills with unrelated amendments. The product of a 1994 state Supreme Court case, it establishes that legislation can be thrown out if a bill doesn't have a single subject, as required by the state Constitution.
Dohrman said the law fits that category.
"All of these things are not sufficiently related to ... anything under the subject of local government," Dohrman said.
Overland's concern, according to the lawsuit, focuses primarily on a provision affecting how much municipalities can charge utility companies for the use of a public right-of-way.
The case is likely to be appealed, but judicial scrutiny of the legislation is not over.
Last week, attorneys for Cedar and Cooper counties asked Green to block the law over concerns about provisions affecting the regulation of concentrated animal feeding operations, or CAFOs.
Green has not issued a decision in that case.
Regarding the health orders, the legislation allows a local health agency to issue public health orders — similar to the type issued during the pandemic — for no longer than 30 days before a county's governing body must act to extend the order by a simple majority.
If there is no declared state of emergency by the Missouri governor, the local governing board would have to approve extension of the order by a two-thirds vote after 21 days.
The limits on local health orders took effect immediately after Gov. Mike Parson signed the measure on June 15 because lawmakers added an emergency clause to the legislation.
The bill also forbids governments from requiring "COVID-19 passports" by requiring someone to show proof of vaccination to access a transportation system or other public accommodation.
The legislation "prohibits local, publicly funded entities from requiring a vaccine passport in order for residents to use public services, and while we encourage all Missourians to get vaccinated against COVID-19, it is not the government's job to force them," Parson said.
In addition to the pandemic-related provisions, the legislation also creates the Missouri Local Government Expenditure Database, which the state Office of Administration will maintain; the database will contain information on local spending and vendors.