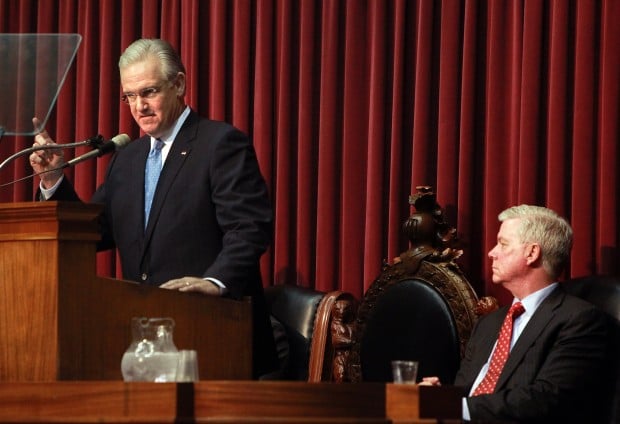 ST. LOUIS   •   Missouri Gov. Jay Nixon is among a handful of Democratic governors highlighted in a Politico piece today as potential 2016 presidential contenders — or maybe not, depending on what Hillary Clinton does.
"She's entitled to her time of analysis," Nixon told the political site, referring to Clinton. "It does, I think, in many ways freeze the field until she more clearly states what she wants to do with the rest of her life."
The article groups Nixon with the likes of Andrew Cuomo of New York, Deval Patrick of Massachusetts, Martin O'Malley of Maryland and John Hickenlooper of Colorado – what the piece calls a "roster of accomplished Democratic governors who are younger than the 65-year-old Clinton but could find themselves stuck in their state capitals for another decade-plus should she be elected president."
(In Nixon's case, another decade in the state capital won't be an option; Missouri has a two-term limit on governors, and he's in his second.)
Nixon comes close to endorsing Clinton in the piece. "I'd be very energetic about hitting the trail for [Clinton] if she decides to make that step forward," he's quoted as saying.