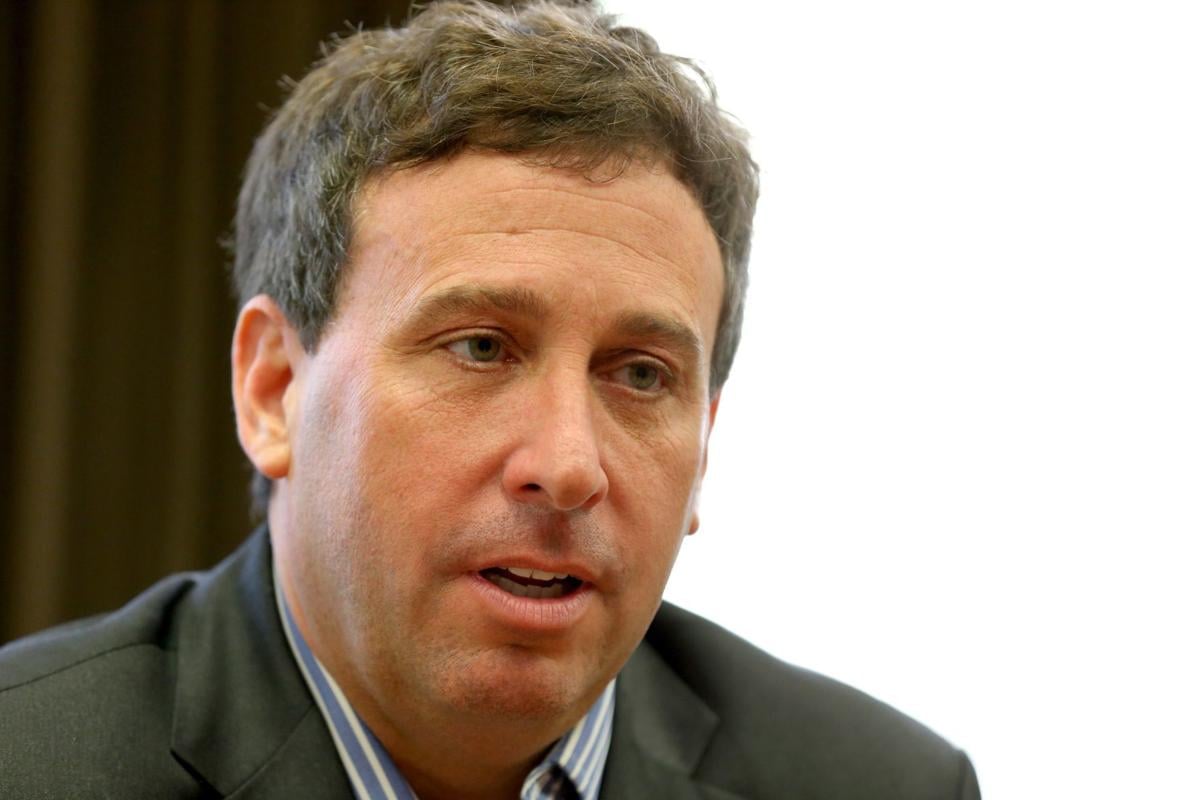 CLAYTON • A day after the revelation that a federal grand jury had ordered St. Louis County to turn over County Executive Steve Stenger's texts, emails and other records, the chairman of the St. Louis Economic Development Partnership said the agency and the county Port Authority and Land Clearance for Redevelopment Authority had also been subpoenaed for records.
Stenger and his staff for a third day did not return messages. It was not clear whether he came to work Monday. When Post-Dispatch journalists showed up at his office throughout the day Monday, staffers in his office said he was not there.
Stenger released a short statement through a spokesman: "With respect to the issuance of a subpoena to County government, we intend to provide all of the information requested and cooperate fully."
The developments roiled county government on Monday, although a federal investigation had been rumored for months. The County Council had called for a federal investigation into the county's lease for office space at the former Northwest Plaza in St. Ann, whose owners were Stenger's largest campaign donors.
Two members of the council said last July they had sources who said federal agents had been following Partnership CEO Sheila Sweeney. The Partnership forced Sweeney out of her $500,000 post in January after the Post-Dispatch documented the low staff morale and high turnover, the agency's procurement practices and the awarding of contracts to campaign donors of Stenger, who several former employees say essentially ran the office through Sweeney.
Meanwhile, the County Council, which had scheduled to be out of the office for spring break, was considering an emergency meeting for later in the week.
Council Chairman Sam Page said in a text: "I hope Stenger means what he says. But, if past is prologue, I have my doubts. The Council will hold him accountable."
Karlos Ramirez, chairman of the St. Louis Economic Development Partnership, said in a statement that the joint city-county agency received subpoenas seeking records. The Partnership later clarified to say one subpoena was served to the Partnership and one each to two county agencies for which it provided staffing: the St. Louis County Port Authority and the St. Louis County Land Clearance for Redevelopment Authority. All of the subpoenas were received late last week.
"While we cannot comment on any particular investigation, we are committed to full cooperation with authorities and transparency with the public," the statement said.
Page said on Sunday that he had read the three-page subpoena served to St. Louis County on Friday during a meeting with St. Louis County Counselor Peter Krane.
Page said the subpoena ordered the county to produce Stenger's call history, texts and emails with current and former county employees related to contracts awarded by any county department or agency.
It also requested the same material for about seven senior members of Stenger's staff. Page said he remembered the names of senior policy advisers Lance LeComb and Patti Hageman, who joined his administration in October and January.
Page said the subpoena commanded the county to provide all St. Louis County contracts, but specifically named several contracts. One he was sure of was a 2017 sale of two publicly owned Wellston industrial parks to investors who donated $40,000 to Stenger's campaign.
The Post-Dispatch asked Krane on Friday for a copy of the subpoena; he did not respond. When a reporter went to his office on Monday, a receptionist said he was in meetings. The Partnership did not respond to the paper's request for copies of the three subpoenas served at its office in downtown Clayton.
Federal authorities have investigated county government before. In March 2010, Roland Corvington, special agent in charge of the FBI in St. Louis, addressed an ongoing investigation of county government by clarifying that then-County Executive Charlie Dooley was not a target.
St. Louis County Executive Steve Stenger's fall: Some background reading
Here's a collection of Post-Dispatch stories looking at some of the controversies surrounding former St. Louis County Executive Steve Stenger.
Daily updates on the latest news in the St. Louis business community.