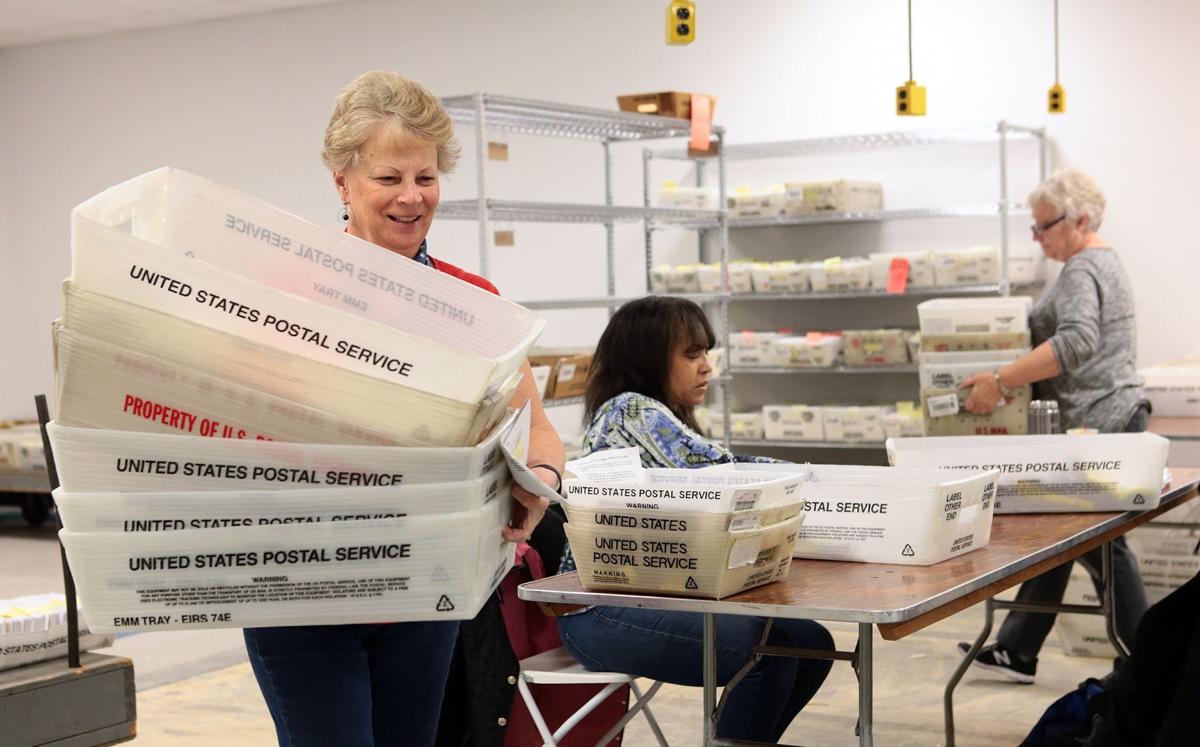 KIRKWOOD — A Kirkwood man on a half-year work assignment in Wyoming is flying home Friday to vote after the absentee ballot application he emailed on Sept. 18 wasn't processed for weeks because of incompatible software.
Michael Fischer, 56, said he accepts the explanation Monday by Eric Fey, an official at the St. Louis County Election Board, who checked into the situation after Fischer contacted the Post-Dispatch.
Fey said Fischer's application was put aside by an employee after it appears to have been sent in an email attachment that the employee's computer couldn't open.
The board's IT department was able to read it Monday, Fey said. "Everything was good on Mr. Fischer's end," Fey said.
Fey said the board now would take the unusual step of sending Fischer his ballot via FedEx instead of relying on the mail.
Fischer said "the ball was dropped" when he inquired previously by phone and email to the election board, most recently on Saturday.
After he was told then that his application hadn't been processed, he bought a $785 round-trip plane ticket home so he could still vote.
Despite the board's decision Monday to send him his ballot, Fischer said he'll be on his Friday flight because he now has made plans to see family members. He said upon arrival he'll drop off his filled-out ballot at the Election Board office in St. Ann.
"I'm telling my tale so other people can read it and know to follow up" if they don't receive their ballot in the mail within a few days.
Fey called the mishap with Fischer's ballot application "very rare" and that he knows of no others like it this election season.
"It was just because of software incompatibility," Fey said. "It wasn't something that could have been avoided."
When an issue arises with an absentee ballot request, Fey said, staffers arrange for a letter to be mailed to their home address explaining the problem. Fischer said his teenage son didn't report getting such a letter at their home.
Asked by a reporter why the employee who handled the application didn't consult IT staffers, Fey said "all I can say is they were dealing with thousands and thousands" of absentee ballot applications this election season.
Absentee voting by mail and in person has surged amid concerns over the coronavirus pandemic.
As of midday Monday, he said, 152,197 had voted in St. Louis County by absentee or mail-in ballot, far more than the 62,000 absentee votes in the county cast for the 2016 presidential election.
Fischer, the manager for a wireless infrastructure project at Grand Teton National Park, said he has never voted absentee before. He said he considers himself a Democrat and "everything is important in this election."