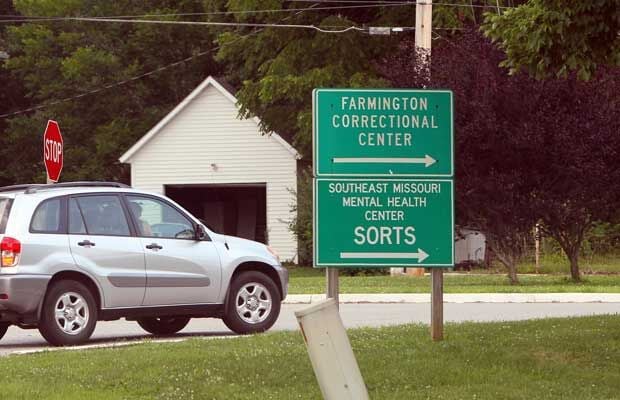 JEFFERSON CITY — When the state advertised for bids to run Missouri's prison health care program this year, officials included a monthly report on medical care in the documents.
The report, compiled by the company currently handling the health needs of inmates, contained basic numerical statistics about how many inmates had been hospitalized, how many were on hunger strikes and other general information regarding health care behind bars.
There were no names and no identifying information in the monthly report.
On Friday, however, the Missouri Department of Corrections denied a Post-Dispatch request for copies of more recent reports, saying they are shielded from public view by state open records laws.
"We are sorry we could not be of more assistance," the agency said.
That's a departure from other states that are providing the public with basic identification of the deceased, such as which prison, an age or age range, criminal convictions and sentences.
It's not clear what is driving the new level of secrecy in a department that oversees more than 27,000 inmates across 20 different prisons, but advocacy groups say the lack of transparency raises concerns.
In denying the monthly medical report, the department cited state statutes that allow a governmental body to close a record if it contains confidential or privileged communications between a public governmental body and its auditor, including all auditor work product.
"It's very troubling," said Tim Cutt, executive director of the Missouri Corrections Officers Association, the labor union that represents prison employees.
He said other state prison systems he's surveyed are more open about sharing information.
"For some reason, Missouri is really closed off," Cutt said.
John Ammann, professor emeritus of law at St. Louis University, said he also has been stonewalled in his attempts to get information as he works on clemency cases on behalf of the Community Coalition for Clemency.
"It's very frustrating," Ammann said Friday.
He said the agency should provide basic information about COVID-19 deaths in order to, for example, allow the public to see if the virus is disproportionately affecting minority inmates or aging inmates.
The American Civil Liberties Union of Missouri also said transparency is a must during a public health crisis.
The Department of Corrections on Friday reported 958 active cases among inmates and 357 infected employees. Five inmates and two employees have died from COVID-19.
In all, the state is reporting it has conducted 48,471 tests since the pandemic began in March.
Concerned about COVID-19?
Sign up now to get the most recent coronavirus headlines and other important local and national news sent to your email inbox daily.