UNIVERSITY CITY — If you build it — based on projections that people will love it, but the money runs out and you threaten to close it — they will come.
Loop Trolley car 001 embarked at noon on Thursday for the first full weekend after its operators announced the line will shut down in mid-November without an infusion of $700,000 from St. Louis County. It came squealing and clacking down Delmar Boulevard and looking as red and cheerful as it certainly must have when it was built in 1993 to look like it was built in 1903.
A sunny and cool day found the car filled with local tourists checking out St. Louis' most controversial attraction before it's gone forever, maybe. Some had to wait upwards of 30 minutes to catch the trolley because it's the only car in service on the 2.2-mile track.
A Post-Dispatch reporter parked in front of The Melting Pot fondue restaurant on the west end of the Loop at 12:45 p.m. and walked east about a half mile, finally catching the westbound "001" at 1:08 p.m. in front of the Pageant.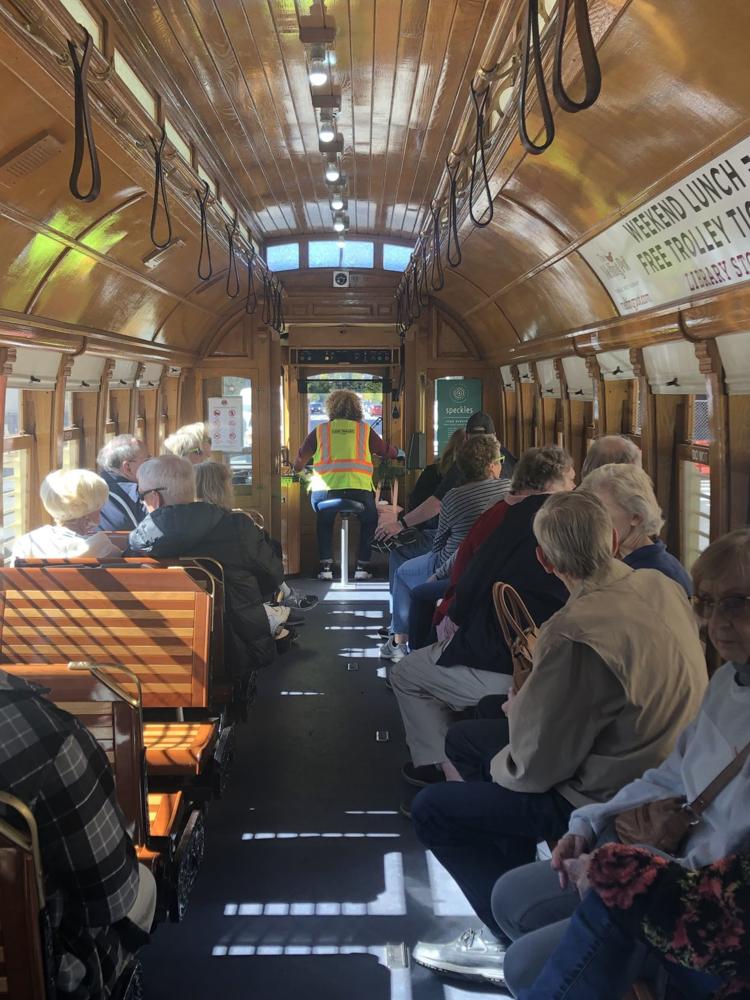 The trolley had about 25 passengers aboard, far below its capacity of 82, but full enough that it made sense to stand and hang from a strap.
Retirees Ken Hale, 72, and his wife Nancy Hale, 70, of south St. Louis County, were first-timers. Her nephew in Wisconsin restores trolleys, and they had been meaning to visit the trolley in their own city. Thursday was the day.
"We came down because they said it was going to close," Nancy Hale said. "It's a shame it may not be able to continue."
Ken Hale said he liked that they could park at the Missouri History Museum in Forest Park "and you don't have to find a parking spot down here."
Brittany Robbins, a spokeswoman for the Loop Trolley Co., said the trolley did not have ticket sales data for the day but "the crowds and presence on the trolley has been full and positive."
Meanwhile the trolley company said Thursday it was cutting back service even more than it had announced last weekend. The new hours are noon to 6 p.m. Thursday through Sunday — reducing scheduled hours of operation to 24 a week, down 14. On Saturday, it is also running a second car.
Still, there were signs of hope. Local attorney Brad Bakker tweeted Wednesday night that he had just spotted St. Louis Board of Aldermen President Lewis Reed on Delmar speaking with Joe Edwards, the Loop developer who serves as president of the trolley's financing district.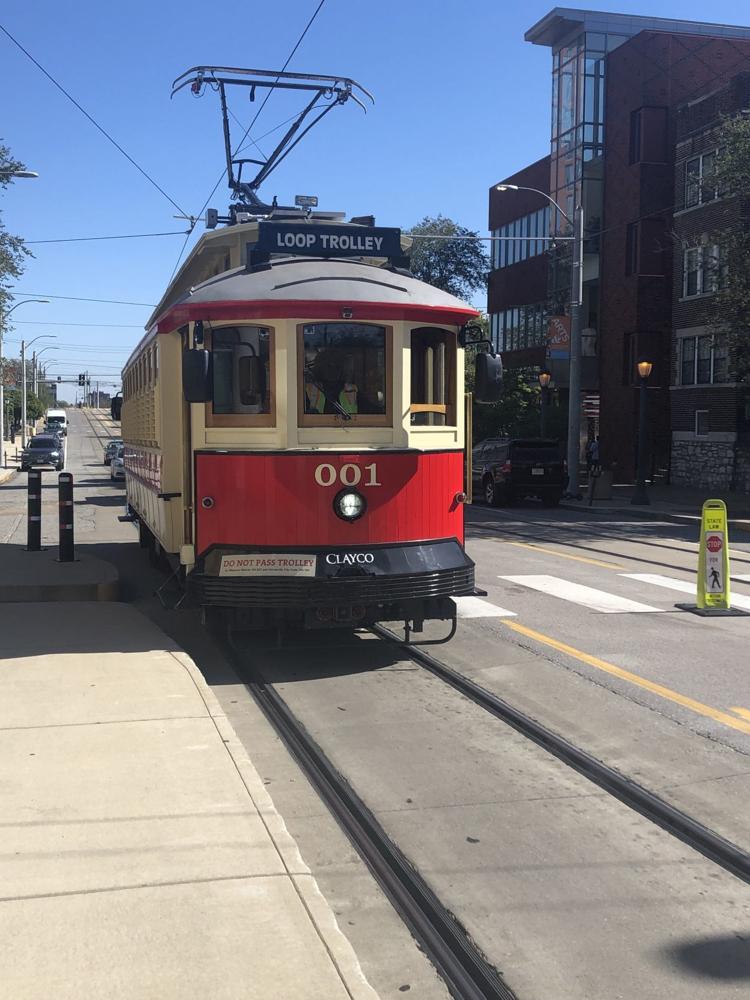 Although the chief of staff for Mayor Lyda Krewson had said earlier in the week that city officials were looking into the possibility of keeping the trolley from insolvency, Reed has said the trolley had to seek private funding before asking the city for help.
Was there a deal brewing for city funding? It turned out Reed and Edwards had been at a ribbon-cutting for Prime 55 Restaurant and Lounge, at 6100 Delmar, said Reed's director of operations, Maurice Falls. The trolley didn't come up.
Some tried to decode the meaning of County Executive Sam Page's comments on Tuesday when he said the area needed mass transit and suggested the trolley should come under new governance. Had anyone asked Bi-State Development, which operates the Metro transit system, to take it over?
No, said Taulby Roach, Bi-State's CEO, on Thursday.
It remained to be seen if the trolley would bounce back. But, at least for one day, it seemed like a fun way to spend part of an afternoon.
Robert Peetz, 56, also of south St. Louis County, brought his daughter and her friend, both ninth graders at Notre Dame School, who had the day off.
"I don't know that I'd do it again," Peetz said. "The multiple stops, the sitting in traffic — it's not like riding a trolley in New Orleans."