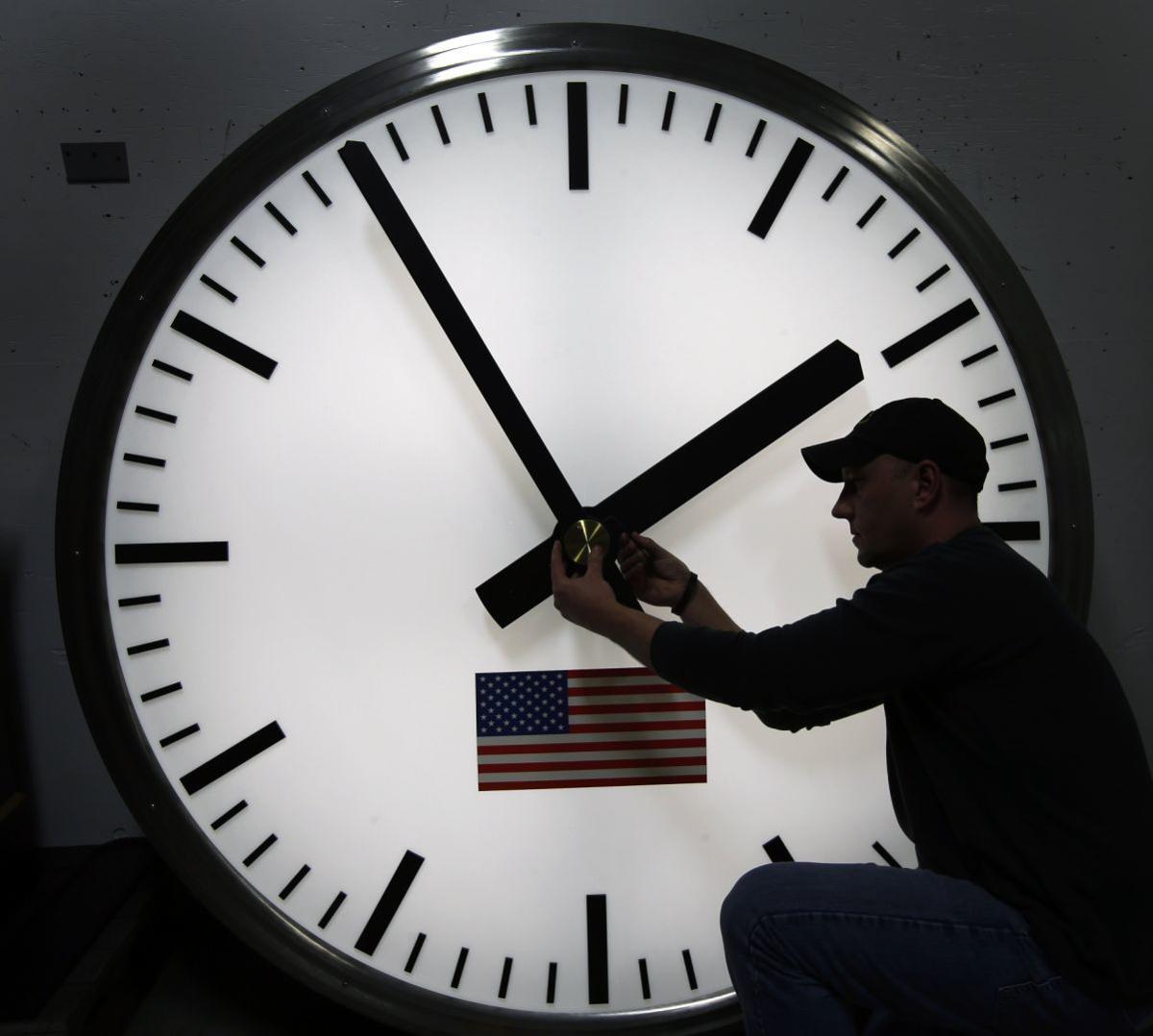 JEFFERSON CITY — Several Missouri lawmakers are again trying to make daylight saving time permanent.
"Daylight is short during the wintertime, and many people would appreciate an extra hour of daylight upon their return home," said Rep. Michael O'Donnell, R-Oakville.
O'Donnell said his proposal to make daylight saving time the new year-round standard time could have a beneficial impact on the economy as well. He has heard from business owners that people don't leave home to shop or eat at restaurants as much when it is dark.
The trio of proposed laws aired in the House Downsizing State Government Committee on Wednesday would stop the shift back and forth from daylight saving time to standard time. Instead, they would make what is now daylight saving time the new standard time.
None of the proposals would go into effect immediately. Instead, they would enter Missouri into a "pact" with other states, which would trigger the shift to permanent daylight saving time when enough states join.
Rogers said federal law would also have to shift for the change to go into effect.
Each proposal has a different standard for when the change would happen.
Rogers' would require any 20 states to join, while O'Donnell's would simply need at least two states that neighbor Missouri. Sander's would go into effect when the majority of bordering states join the pact.
Eight states border Missouri, which is tied with Tennessee for the most neighbors.
Sander said 13 states have passed legislation to "put themselves in the queue" for switching to permanent daylight saving time when the federal government allows it. The only bordering state he listed is Tennessee, which neighbors the Missouri Bootheel. Several others, including Illinois, have introduced daylight saving time legislation this year, he said.
Rogers said his proposal was inspired by constituents who contacted him about struggling with the time change. He said science shows it takes people a long time to recover after a switch, especially those with medical conditions.
O'Donnell suggested the proposal could also improve health by making it easier for people to exercise outdoors after work.
The main concern expressed with switching to daylight saving time was the effect on schools and children. Daylight saving time makes it stay dark later into the morning, meaning children could end up waiting at bus stops in the dark.
Though no one testified on the proposals in person during the hearing, Rogers said he had heard the most opposition from schools and parent groups.
O'Donnell said one solution could be pushing the school start time back an hour, which he said would also let students sleep more and be better for their health.
Rep. Bill Owen, R-Springfield, said that could create schedule conflicts with parents' jobs and force them to drop off students early anyway, causing them to wait at bus stops for over an hour.
Rep. Sarah Unsicker, D-Shrewsbury, asked O'Donnell if he had consulted with agriculture groups. O'Donnell said he had not.
"Plants, animals, don't care what your clock says. It's when the sun comes up and when it goes down," he said. "I'm a farmer and I wouldn't think it would make any difference to the ag sector at all on this."
Similar legislation introduced in recent years has not advanced to the governor's desk.