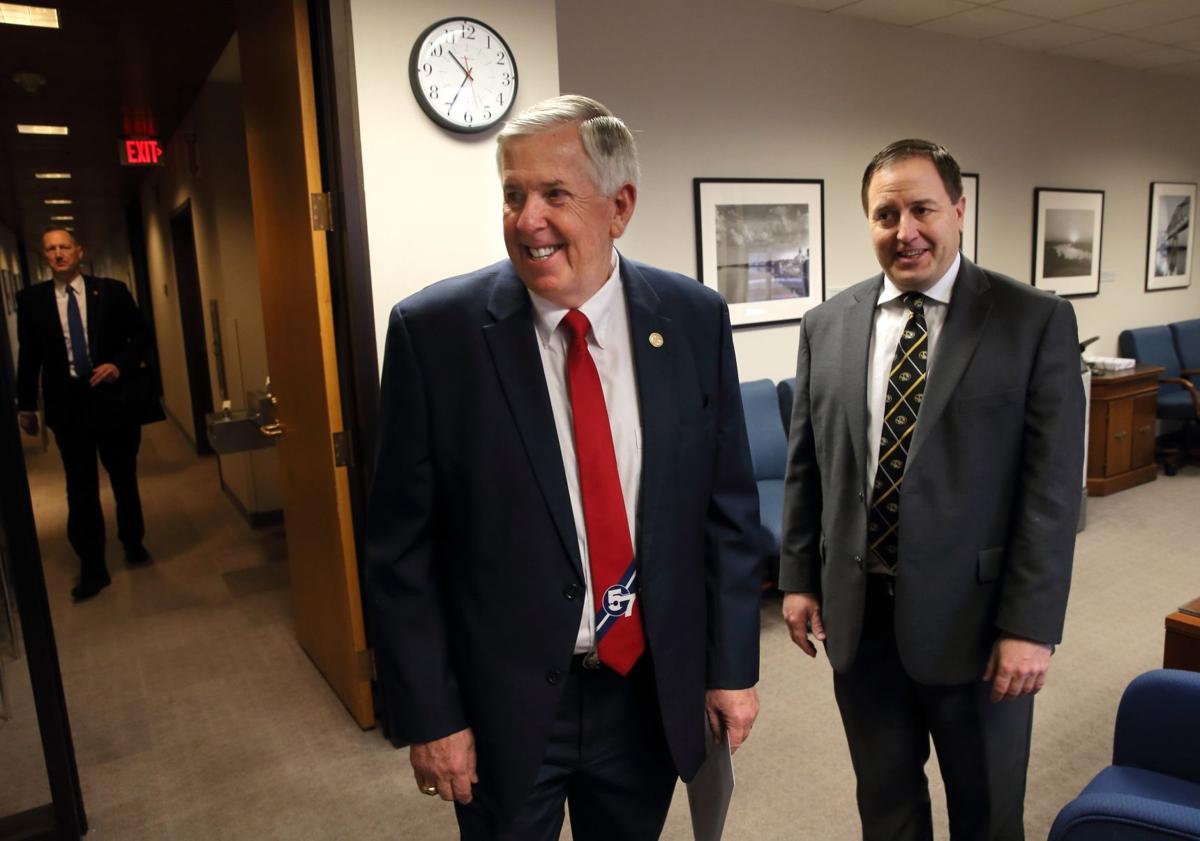 JEFFERSON CITY — Voting rights groups filed suit Friday to allow Missourians to vote by mail if they are sheltering in place because of the COVID-19 pandemic.
The American Civil Liberties Union and the Missouri Voter Protection Coalition said they want to make absentee balloting available to all eligible voters.
"No one should be forced to choose between staying safe and voting. Expanding absentee ballot access to all registered voters during the pandemic is a commonsense solution that protects people's health and their right to vote," said Sophia Lin Lakin, deputy director of the ACLU's Voting Rights Project.
Although many states allow any eligible voter to cast an absentee ballot, Missouri requires voters to provide an excuse to vote absentee. One of the allowable reasons a voter can cite for voting absentee is "incapacity or confinement due to illness or physical disability."
The lawsuit seeks to clarify that voters who are confining themselves to avoid contracting or spreading COVID-19 may invoke the confinement-due-to-illness reason for absentee voting to prevent large-scale disenfranchisement and to secure public health.
Officials in St. Louis County and other Missouri counties have already signaled that they will allow people to use the excuse, but Missouri Secretary of State Jay Ashcroft has balked at the idea.
"I can't take on the role of the court and exceed my authority and say, 'This is what the law means,'" Ashcroft told the Post-Dispatch earlier. "My advice to election authorities is to go with the plain language."
Ashcroft, a Republican, said Tuesday that he doesn't think the law's plain language covers a person who is healthy but scared they might get sick.
Lawmakers, who return to the Capitol on April 27, also could alter state law to allow for the practice. The Republican-controlled Legislature, however, has been reluctant to make changes in voting law in the past.
Tony Rothert of the ACLU of Missouri said Missourians should not have to expose themselves to a deadly virus to vote.
"Despite some feigned confusion by elected officials, Missouri law allows absentee voting by mail in situations like this. The secretary of state knows this and could clear this up, but he insists a court should do it. We are taking his advice and going to court," Rothert said.
The Centers for Disease Control and Prevention has recommended that election officials encourage mail-in voting, early voting and drive-thru voting, if these are allowed in local jurisdictions. These voting methods would help people minimize direct contact and reduce the crowd size at polling stations, according to the CDC.
Evelyn Maddox, president of the League of Women Voters of Missouri, said officials should protect access to the ballot "in these unprecedented times."
"We want any Missouri voter who is social distancing in compliance with CDC guidelines to be able to request an absentee ballot in 2020 and return it without a notary seal," Maddox said.
For the coming June 2 election, Ashcroft said the state will be providing masks and hand sanitizer for poll workers.