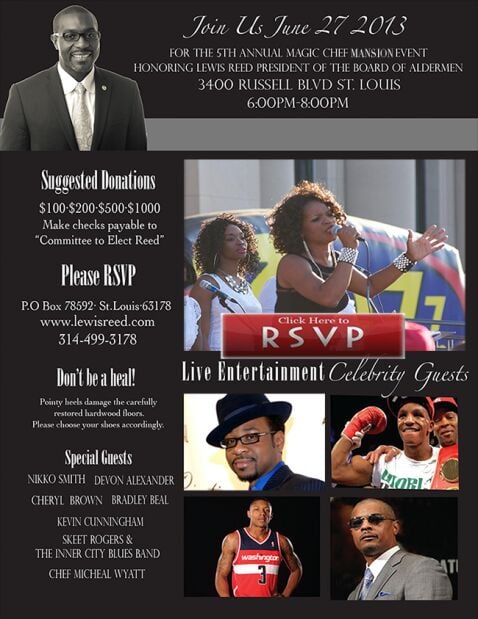 ST. LOUIS • Board of Aldermen President Lewis Reed will raise money with some rhythm and blues.  
Reed, who is running for re-election in 2015, is holding his annual fundraiser Thursday night at the Magic Chef Mansion in Compton Heights.  
The event will feature former American Idol finalist (and son of Ozzie Smith) Nikko Smith debuting a new single.  Other musical guests include Skeet Rodgers and the Inner City Blues Band, along with Cheryl Brown, who is known for belting out Whitney Houston cover songs.  
Reed currently faces no opposition, however, it's expected that a challenger will emerge.