FRONTENAC — The St. Louis County Library raised some eyebrows last year when it paid $6.1 million to buy six acres in this tony suburb for the future site of its history and genealogy center and administrative offices — without getting an appraisal.
The combined value of the five parcels it purchased from four sellers was appraised by the county this year at $2.2 million.
But an appraisal completed on Sept. 6 for the library district says the land is worth more than the sum of its parts. Taking into account the library's plan for the new complex, the property's value is now more than the district paid for it, about $6.3 million.
That's because the library district is a political subdivision of the state, and is not subject to Frontenac's residential zoning regulations, the appraisal said.
"As a result, the District will be able to develop the property to a higher use than a buyer that would be bound by the City's zoning requirements," the appraiser, Thomas R. McReynolds, wrote in a letter to library director Kristen L. Sorth.
Library officials say the Frontenac location, which is central within the St. Louis region, was key in the decision to spend $6.1 million for the properties. The purchase was funded as part of the library's plan to build and renovate 19 libraries through a $120 million campaign using proceeds of a tax levy increase passed in 2012. The district said a developer it hired to help assemble the site, Larry Chapman, had advised the board the parcels were worth at least $6.4 million.
The value is contingent on the library being able to develop its new 80,000-square-foot building. The library started preparing the site by demolishing structures last week. It also provided the Post-Dispatch new renderings of what the finished product would look like, partly in response to criticism that the building would be an eyesore or be used as a file warehouse.
Attorneys for the city of Frontenac sued the library district in July in an effort to stop construction. The lawsuit asks the St. Louis County Circuit Court to issue a preliminary and permanent injunction "because the district refuses to engage in meaningful discussion about the appropriate use" of the land in question.
A hearing on the district's motion to dismiss the city's suit was canceled on Monday when Associate Judge John F. Newsham recused himself because he had prior dealings with attorneys on both sides of the case. The case was reassigned to Judge Stanley J. Wallach; as of Wednesday, a hearing had not yet been set.
If the court blocked construction, and the district had to sell the property to a residential developer, the market value of the property would be about $4 million, McReynolds wrote.
Why get an appraisal now? Sorth said that "given the fact there has been some criticism, to be able to do that now that we have a consolidated piece of land and we can do an appraisal that looks at the land as a whole piece of acreage instead of individual acres."
Genealogy desk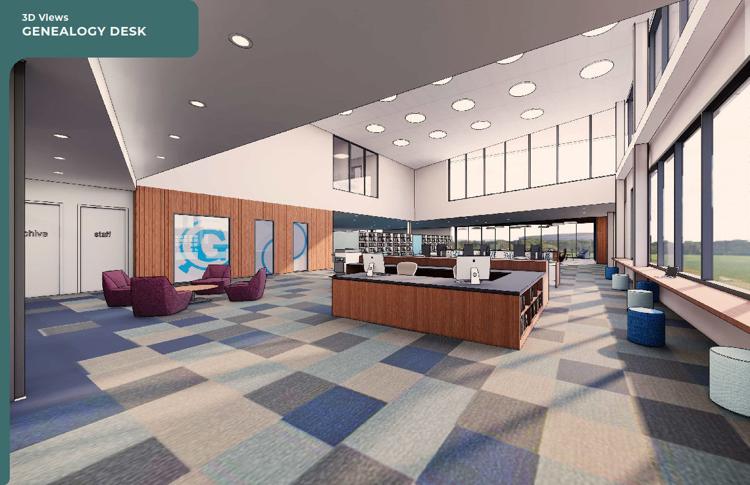 Multipurpose area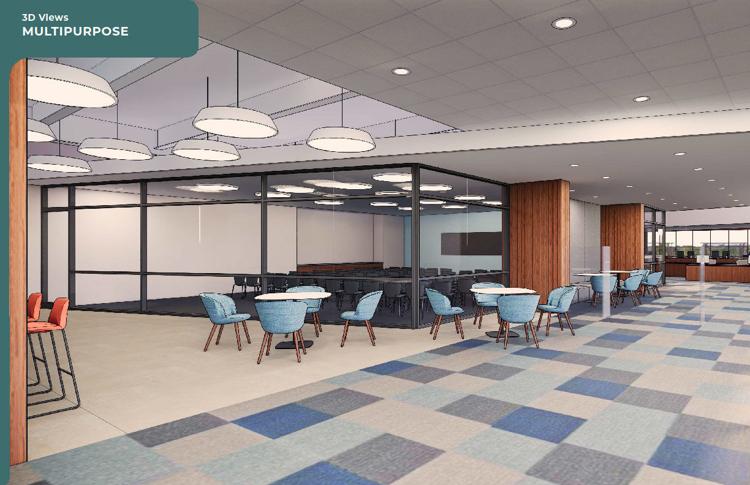 Open space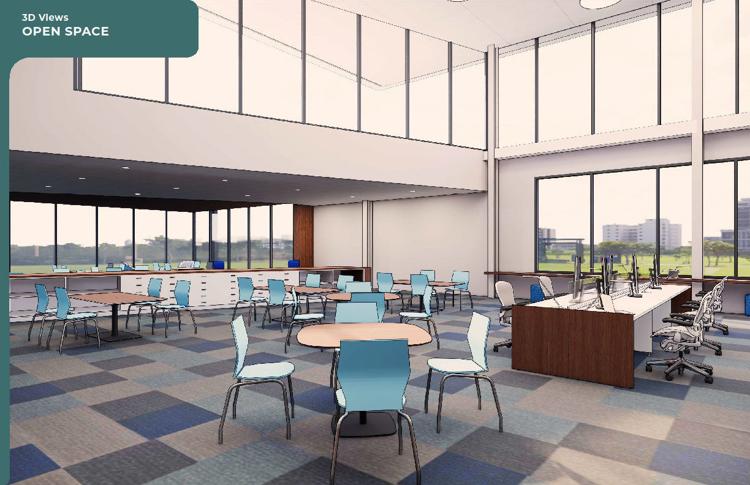 Southwest corner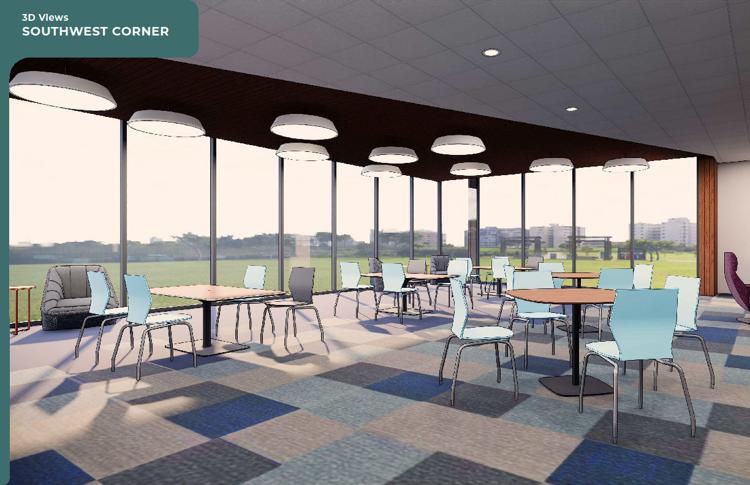 Study rooms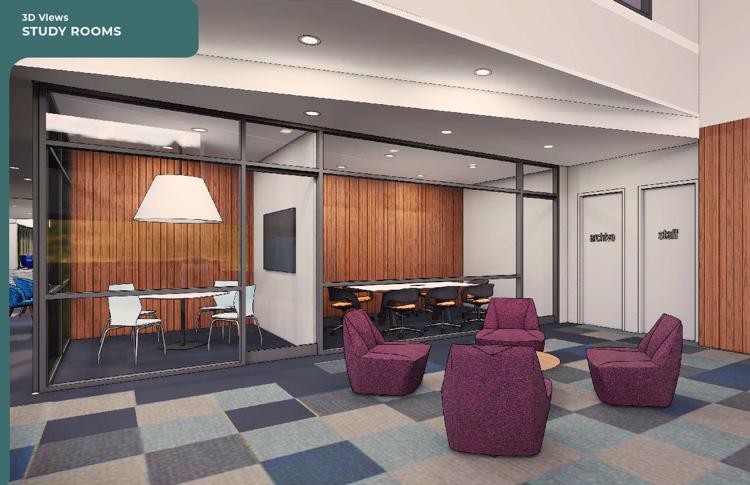 Proposed St. Louis County complex in Frontenac
Proposed St. Louis County library complex
Proposed St. Louis County Library complex in Frontenac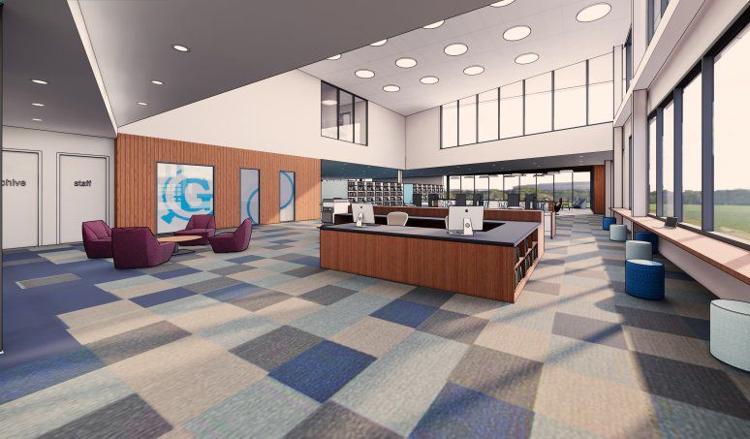 Demolition begins on homes purchased by County library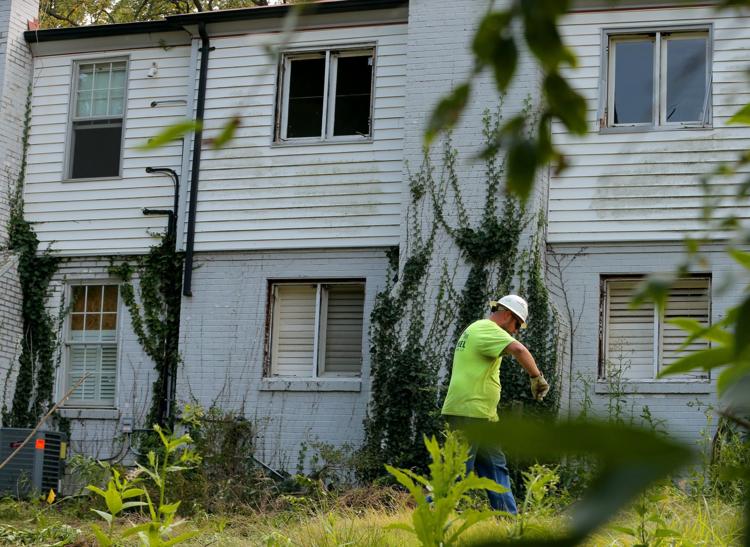 Demolition begins at site of St. Louis County Library HQ in Frontenac