FLORISSANT • The future seemed grim when a bullet blast reverberated through young Michael Frey's neck. In an instant, the Army grunt was bleeding and couldn't breathe.
Somebody popped a hole in his trachea and inserted a straw. A manual pump soon pushed air into his lungs.
That was 1969. Not only did the 19-year-old make it out of war-ravaged Vietnam alive, he came all the way home, near where he grew up in Florissant.
He spent the next 15 years recovering at John Cochran Veterans Administration Hospital and in the spinal cord unit at Jefferson Barracks. In 1984, to the surprise of many, he moved into his own home in Hazelwood.
Frey would become one of the longest living quadriplegics of his kind also dependent upon a ventilator. He also was one of the last to die from wounds inflicted in Vietnam.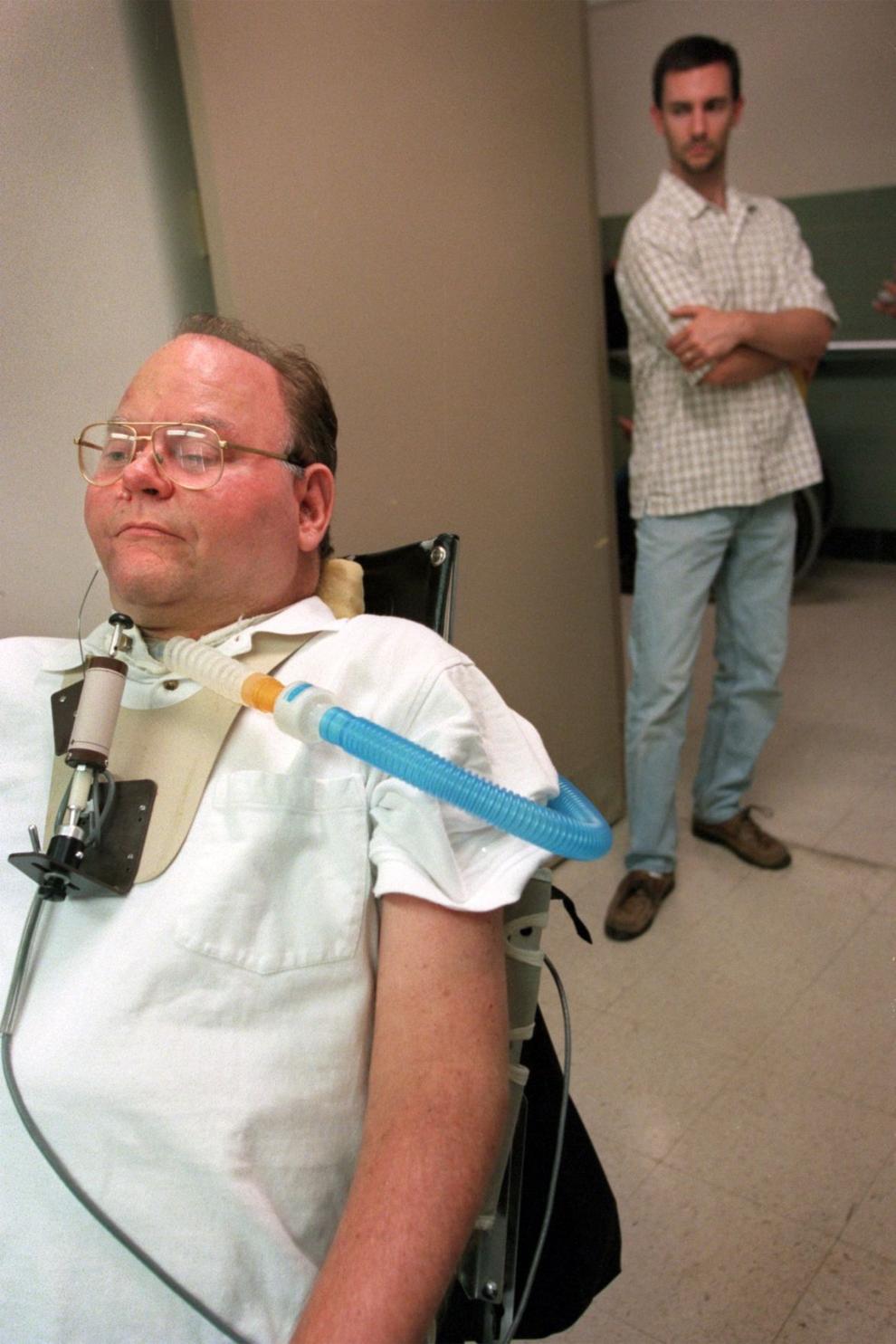 In 2014, fluid buildup became too much of an obstacle for Frey's 64-year-old body to overcome.
"He survived a gunshot wound that should have been fatal and lived on with strength and courage that was an inspiration to everyone," said his brother, Norman Frey, of Florissant, who also served in Southeast Asia.
Until the end, ventilators, doctors, caregivers and a fearless spirit helped keep Michael Frey alive.
"So how do I manage to live life dependent on machines?" Frey wrote for a farewell ceremony from the hospital in 1984. "They're no handicap, believe me. I get along with them just fine. It's people I wonder about."
And he wanted to meet more.
"I'm not looking for pity, and I'm not looking for a free ride. I'm just looking to share a little of my life. And what does poor, helpless Michael have to offer? Come closer and find out."
Frey caught the admiration of many, including the likes of President Ronald Reagan, St. Louis Hall of Fame sportscaster Jack Buck, who called Frey "one of his very best friends" and medical personnel.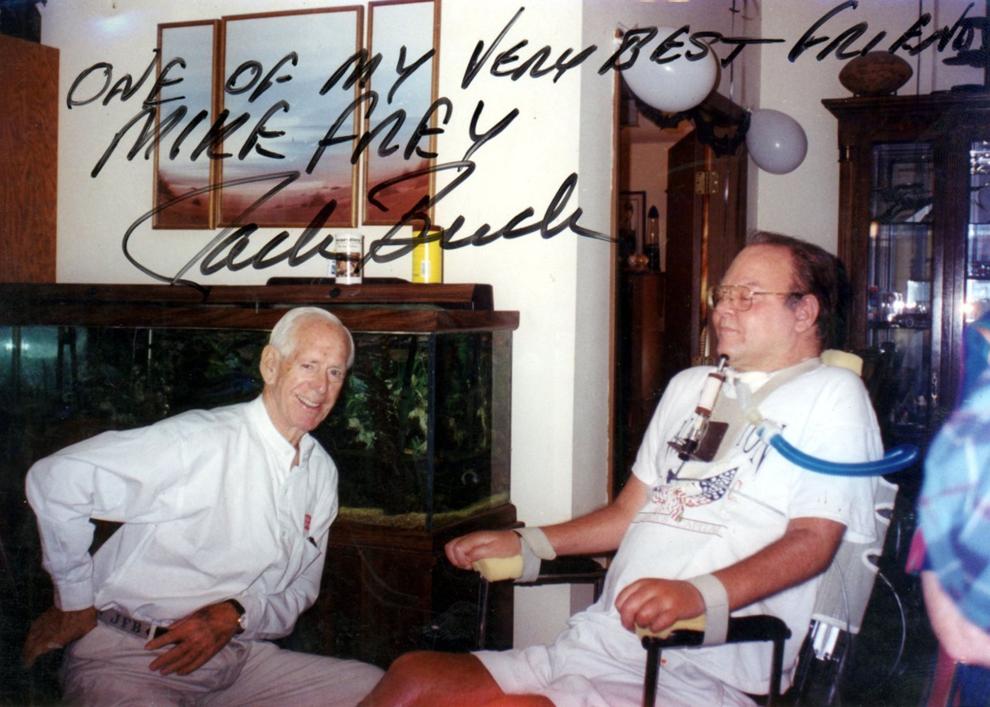 "I always admired him for his perseverance and attitude," said Becky Ballard, an occupational therapist who recently retired from the VA after working with hundreds of spinal cord injury patients, including Frey. "The will to live is strong, but not as many people had as many obstacles as Mike."
• • • • •
Frey was a living example of the horrors of war. Reporters and dignitaries sought him out on military holidays. He shared a story in a way that the public — no matter what side you were on about Vietnam — couldn't push aside.
With no control of the past and limited control of the future, he merely wanted to live his life. He often left people feeling like they had nothing to complain about.
But he wasn't always positive.
"Memorial Day special to me?" he told Metro-East Journal reporter Steve Weinberg, two years after being shot. "No, Memorial Day is just another day, I guess — every day is the same around here."
A decade later, with Frey still in the hospital, Charles Osgood, of the CBS Radio Network, introduced him to the nation on Veterans Day as "someone I want you to meet."
With the sound of a ventilator in the background, Frey said he enlisted in the Army when he was 18 and left out the detail about being engaged before going overseas.
"I went over there, you know, I had no thoughts of going to Canada or trying to get out of it any other way," Frey said, according to a recording of the interview. "I went there, and I was glad I did. I served. But we found out it didn't serve much of a purpose."
He told Osgood that initial hopes of walking again were gone.
"I finally came to realize that this was permanent," he said, adding: "I always say, 'I am hanging in there,' 'I am getting by.' I feel I am doing pretty good if that will help someone else."
• • • • •
Frey lived for decades without any feeling below the neck. He used his chin to manipulate the control of a power wheelchair.
Bedsores became the snipers to look out for. To avoid them, he'd lie in a rotating bed for months to relieve pressure points on his skin.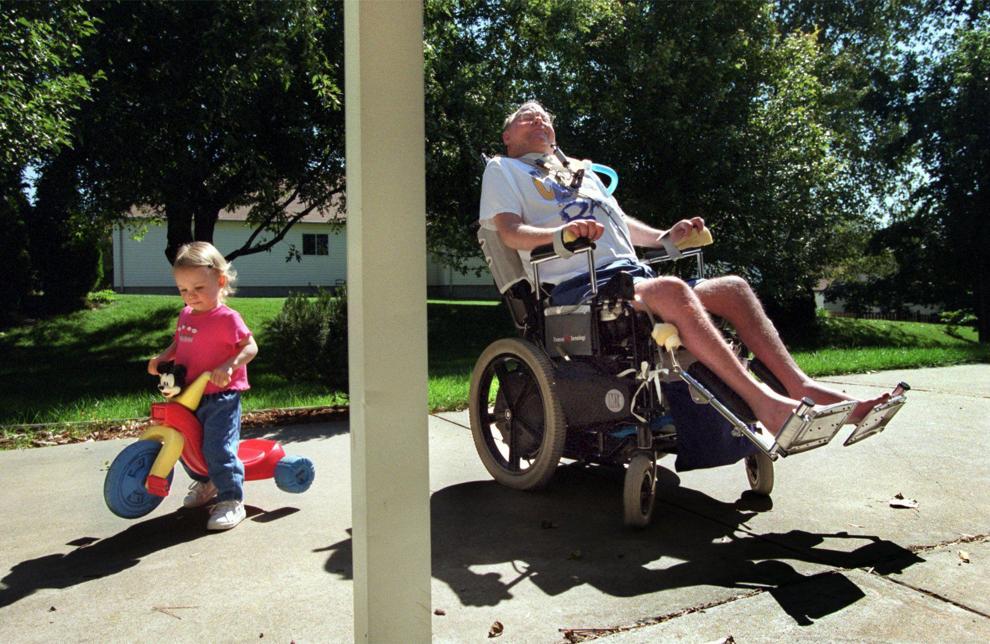 On good days, when it was warm enough, he liked to check out trains at hobby shops or go to Cardinals games.
He was usually home, though, in the 100 block of St. Stanislaus Court, where he'd host holiday parties for family and friends. He liked to listen to music from the '60s, talk on the phone and stay on top of his care plan.
Although he needed 24-hour assistance, he was involved, which, along with his attitude, apparently contributed to his longevity.
"He has self confidence and generally feels good about himself," medical providers wrote in "A Model Life," a story about him that ran in a 2010 edition of Vanguard, a VA publication. "This helps him avoid or quickly recover from maladaptive responses to stress. He is open to positive influences from people around him. He benefits from an excellent social support network."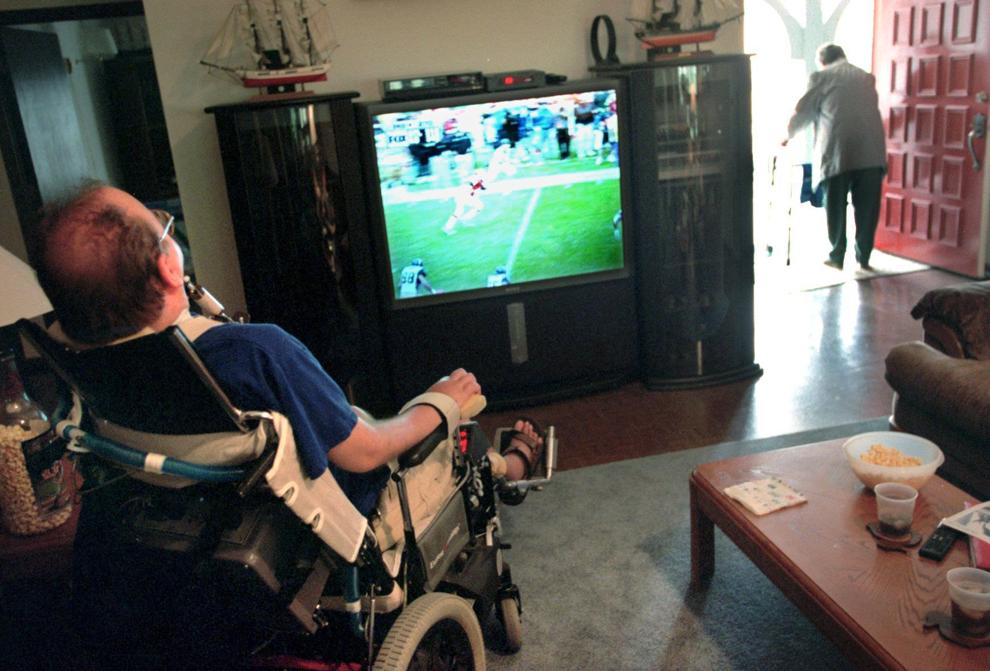 Sarah Curtis, 40, of Florissant, was his last full-time caregiver. She lived in an apartment below him with her three teenage children.
If something became disconnected from the ventilator at night, she said an alarm went off through the whole house.
She said he was a natural at making serious situations light. Even moments after a doctor told him he was only going to live a few more hours, Curtis said Frey asked if he could just be kept alive long enough to get through a Cardinals game underway at the time.
"He was 64, and he was kind of like a big kid," Curtis said.
She said she never saw him break down, but suspected he did at times at night, when nobody was around. He even kept his composure a few years ago when she took him to see a traveling version of the Vietnam Veterans Memorial Wall, when it stopped in St. Louis.
She said he wasn't going to leave until he found the names of his friends on it.
• • • • •
Though he'd been shot decades before, Frey's four surviving siblings thought he had earned a place on the wall. Within weeks of his death, they set out to get his name added.
"We felt that his name needed to go up there with the rest of the people killed in Vietnam," said his brother, Norman. "I don't want to offend anyone. The ones who lost their lives instantly are a tragedy that we honor and respect. But he gave so much more."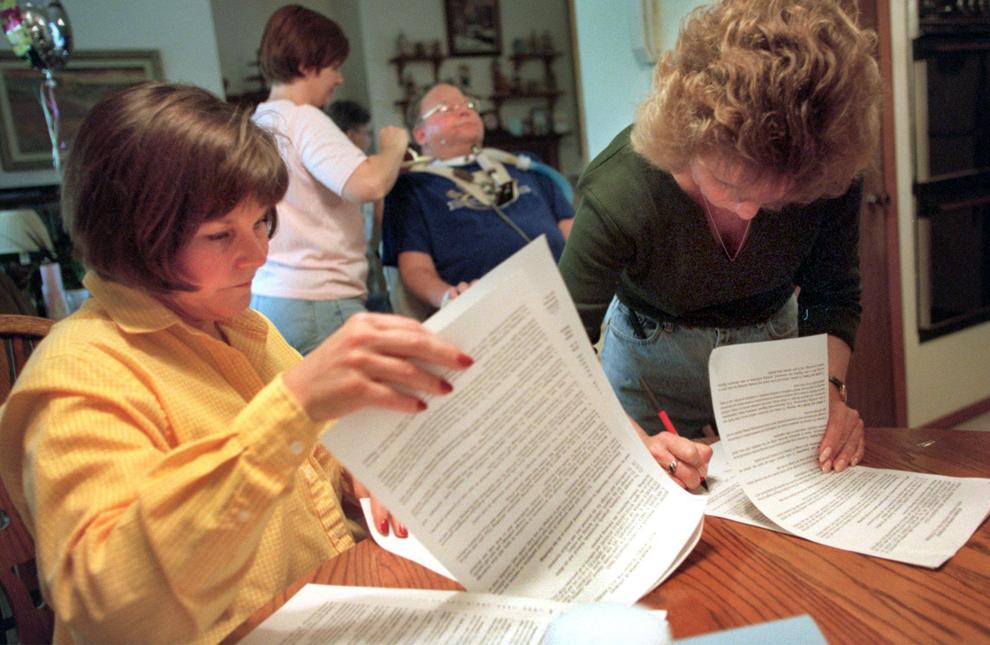 A mountain of medical records helped make the case, including an autopsy report that said Frey's death "was likely multifactorial and due to complications resulting from the bullet wound to his neck which resulted in his quadriplegia."
The surgeon general agreed.
A few weeks ago, Michael G. Frey was etched into the somber granite wall — bringing the total to 58,315.
Today, in a Memorial Day ceremony, his name and seven others added this year will be read aloud.

Curtis flew to Washington to join a crowd of about 30 family members and friends for the event.
"He gave his life for Vietnam," the caregiver said. "He never complained. He never said it was unfair. He just took it. The majority of the time he seemed happy."